Originally published on CaliforniaHomeDesign.com
Coincidentally, both houses are related by the 1906 earthquake– one built on the quake's rubble, and other most likely built as temporary shelter for earthquake victims.
Where: 663 Marina Boulevard, Marina District (above)
When: Sunday, March 10 from 2:00 p.m. to 4:00 p.m.
What: A 4-bed, 4-bath mansion overlooking the Marina and North Bay, asking $5.195 million. Dating to 1937 and owned by the family that built it, it's one of the few shabby standouts on a street of immaculate mansions–and wasn't the prettiest girl on the block when it was built, either. The location however, is unmatched, with views of the North Bay from the Golden gate to Alcatraz and a short walk/run to Crissy Field.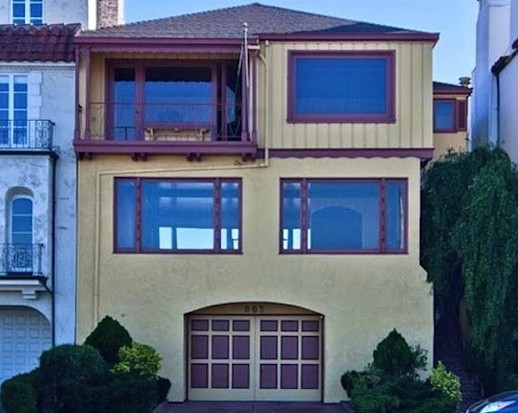 Click here to see more of this Marina abode, and another open house in Corona Heights!