For romantics and history buffs, the East Brother Light Station and Victorian Bed & Breakfast is a one-night getaway par excellence. This is a rare chance to cuddle up in a 133-year-old working lighthouse, where the summer months are mercifully free of foghorn noise, in one of just five updated Victorian-era rooms. "Guests say it's like stepping back in time," says innkeeper Peter Berkhout, who runs the B&B with his wife (and chef) Dina.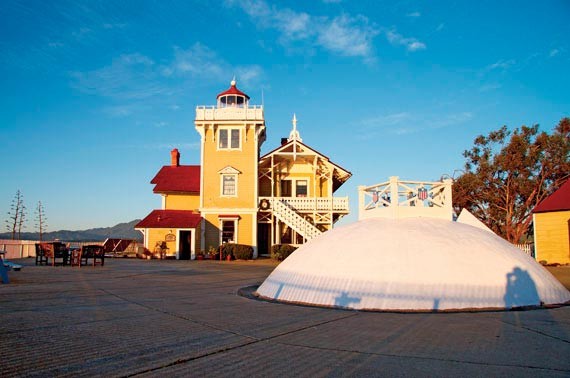 To get there, a small motorboat departs from the dock in Richmond for East Brother Island, where the hotel's nightly rates (starting at $295) include sparkling wine and hors d'oeuvres upon arrival, a four-course seasonal dinner, and breakfast the morning after. Spotty cell service, no Internet, and TV-free bedrooms present the perfect opportunity for whatever couples' activities may tickle your fancy (we're talking about board games, obviously). "These are the best bay views available anywhere," Berkhout says. "The food is incredible, the rooms are romantic, and though it's close to the city, it feels very remote."
This article was published in 7x7's July/August issue. Click here to subscribe.