One of the best things about harvest time in Wine Country is all of the harvest parties that come along with it. Add pre-harvest parties onto the calendar and the phrase "life is good" comes to mind.
Grape to Glass
Sonoma County's Russian River Valley Appellation is celebrating its 30th anniversary and they're throwing what sounds like one heck of a party. The Grape to Glass: Back to Our Roots takes place on Saturday, August 17th at Richard's Grove & Saralee's Vineyard in Windsor. Along with drinking and eating well, they'll honor founding members of the Russian River Valley Winegrowers.
A Little Russian River Valley History
The Valley is named for the Russians, the first non-natives to settle in Sonoma County. Well before the Gold Rush, Russian settlers planted wine grapes at Fort Ross on the Sonoma coast, and throughout Sonoma County. Fast forward through a rough history that included Prohibition to the success of today. The Russian River Valley now consists of more than 15,000 acres of planted grapevines and produces Chardonnay, Pinot Noir, Zinfandel, Merlot, Cabernet Sauvignon, Sauvignon Blanc, Syrah, Pinot Gris and Gewürztraminer.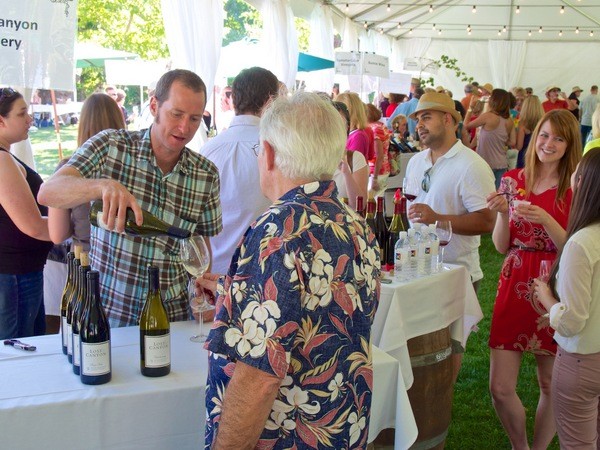 Back to the Party
The afternoon begins at 4 pm with a massive tasting reception. More than 50 Russian River Valley wineries will be in the spotlight. Local restaurants and caterers will have small bites to pair with the wines, some of which will be new releases not yet available to the public. Local art will be on display and you can test your bidding luck in a silent auction that includes special bottlings, restaurant dinners, and gift baskets. All proceeds benefit the Russian River Valley Winegrowers, a charitable foundation that supports agriculture education and activities in the region.
Following the reception, a barbeque dinner with all of the fixins will be served. Save room for dessert, because it's a sweet one. The Vineyard Academy Culinary Arts Department at Windsor High School is making one of the largest apple pies ever. (Using Sonoma County's famous Gravenstein apples.) It will be baked at Costeaux French Bakery in Healdsburg and delivered hot by the local fire department.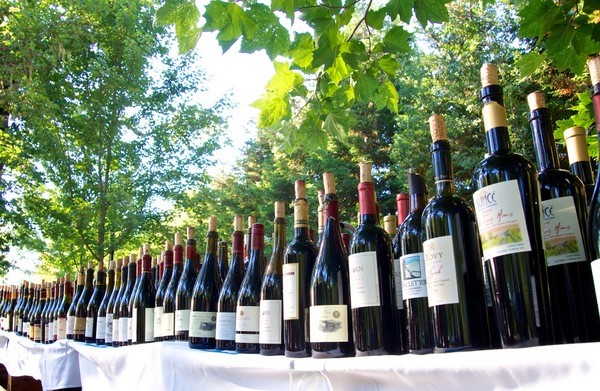 The list of wineries and local food providers is plentiful, including the likes of Balletto Vineyards & Winery, Benovia Winery, John Ash & Co., Kozlowski Farms, La Crema Winery, La Tortilla Factory, and Martinelli Farms.
Tickets start at $85. The party goes from 4 until 9 pm, just as it starts to get chilly in the vineyards and just late enough not to be thrilled about driving home. Vintners Inn is tucked away in vineyards just off 101 at the River Road exit. They serve a nice Sunday breakfast and Korbel Champagne Cellars is just up the road. Not a bad way to spend a lazy summer day.
Dana can be found on Twitter @drebmann