This promises to be a very big year for electronic music. Our fair city of San Francisco is entering a neo-renaissance with fresh sounds, new venues and a plethora of rising talent worth keeping both eyes (and ears) on this February.

Public Works (161 Erie St., 415-932-0955) has become one of my favorite places to go out in the city and the rotating door of amazing DJs and producers is ongoing. Tale of Us (Life & Death Records) will play there on February 9th, definitely kicking off the weekend a day early. Last year was their breakout yearpartly thanks to their enchanting recent edit of "Soft" by PillowTalk. It's refreshing to finally hear producers make melodies and hooks again in House music. PillowTalk, a trio of cool cats from the Haight, are making hips twist and hands clap with their new EP Far From Heaven (Wolf+Lamb Records). They'll be holding down a DJ set that's sure to be a throwback to the days of doo-woppin' and be-boppin'–just be ready at the door with $15 ($10 presale) to get in.

If you haven't heard of Atish Mehta yet, you should probably head over to 222 Hyde for Tutu Tuesdays. This eccentric up-and-coming DJ has had an amazing year and his performances are always delivered with such high energy. When he's not holding down Tutu Tuesdays, find him playing alongside Lee Burridge from Burning Man to Miami and collaborating with Mark Slee in their duo Manju Masi. Atish's musical taste and versatility is contagious, not to mention his monthly party draws a colorful crowd of grown men and women in tutus. For all you lovers out there, catch the next soirée on February 14th. It's only $7, or $2 if you're repping in a tutu before midnight.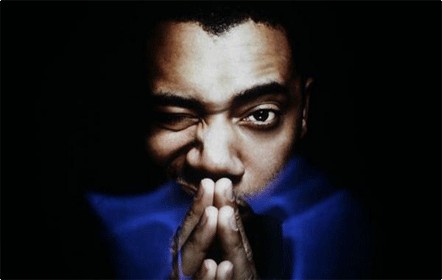 Underground music legend Carl Craig

New two floor lounge Monarch (101 6th St., 415-284-9774) has revamped their sound-system a la Dr. Seuss, with these strange cornucopia-like speakers called VOID that were imported from the UK and are apparently one of only two sets on North America. I suggest you heading to the SoMa subterranean dance floor to celebrate properly with Detroit's own Carl Craig, who will be killin' it on the decks on February 18th, to the tune of $20. The depths of his grooves will have the overhead pipes condensing, as will San Francisco's Rooz, Bo and Mossmoss. For audio snobs the sounds bubbling up out of Monarch may rival even the legendary End Up (401 6th St., 415-896-1075)

Dare to travel down the Habit Hole? The light at the end of the tunnel is a great monthly party thrown by a bunch of friends from San Diego (previously responsible for those sexy Dress Code parties at the Starlight Room) that merges a gallery of diverse art with some deep House jams. Hosted by Zack Suhadolnik, combining a wave of inspiring artists from The Academy of Arts with the alluring sounds of one of the hottest DJ duos in San Francisco, Bells & Whistles ( a.k.a. Yanick Rieffel, and Zack Yakovlev), and you enter a multi-dimensional realm of life expression. Oh, and it's free. Hop down the Habit Hole on February 24th at 150 Folsom to round out this month on a Technicolor cosmic tip.