By
As a design writer at CH+D I've helped pull together plenty of picture-perfect holiday-party stories, from outdoor harvest celebrations on rambling vineyards to glittering cocktail parties in luxurious lofts for our end-of-year issues. Thanks to the jaw-dropping locations and incredible talent of professional designers, the final product always turns out looking fabulous, effortless and like a whole lot of fun.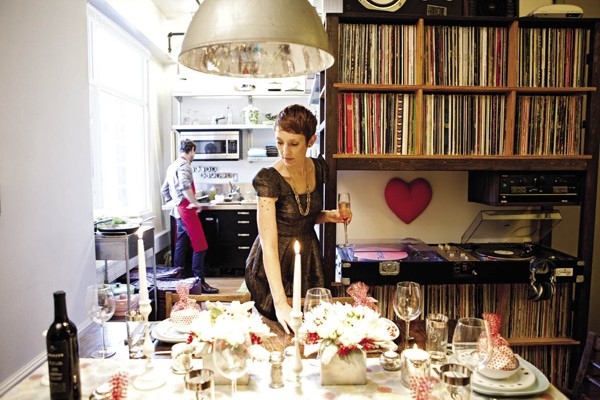 Watching these events materialize for others is great (and not a bad way to spend a workday), but this season I felt ready to take all that I've learned over the years and throw my own holiday party. Despite my access to a deep well of inspiration, I knew the similarities between my party and those I've written about would end at the first Champagne cocktail because instead of a rambling vineyard, my husband, Danny Montoya, and I live in a condo on the edge of San Francisco's gritty Tenderloin neighborhood with exactly 507 square feet of prime party space—and that's if you count the bathtub. When it was suggested we photograph the event for the magazine, the stakes were suddenly very high. Read more...
DON'T MISS A BAY AREA BEAT! SUBSCRIBE TO OUR NEWSLETTER.