There's a certain kind of estate sale that gets to me: The ones where you feel as if you are walking through rooms the dearly departed have only recently vacated. You can get a sense of how the owners lived, what they loved and the type of people they were by looking at their possessions. This week's sale at 140 24th Ave. is such an event and it's filled with interesting finds. It opens this morning at 10 a.m., and it's a can't-miss for treasure hunters.
Judging by the age of the art and accessories, I think the house must have been owned by an older couple who had their heyday in the 50s and 60s. Their belongings (and the family photos, scrapbooks and framed degrees from Columbia) tell a story. Judging from the glassware and the still fully stocked bar cabinet, the homeowners clearly loved to entertain.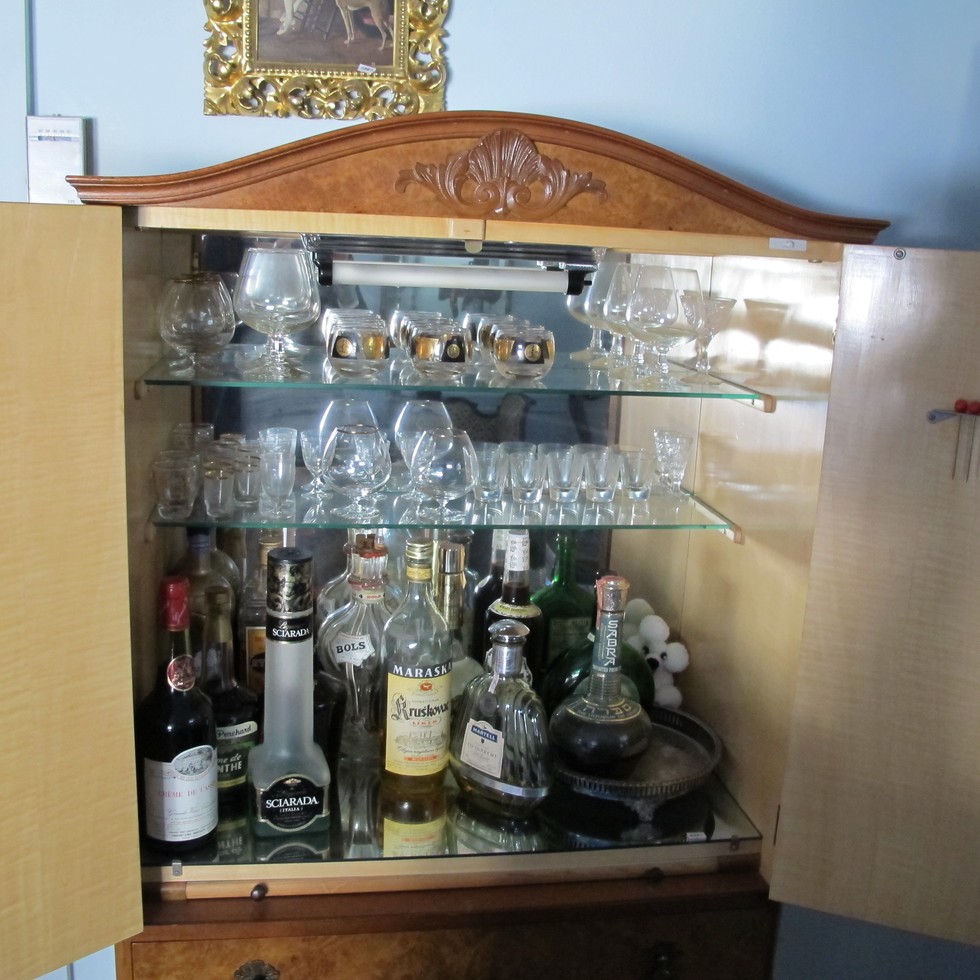 The kitchen is full of wonderful, embellished vintage glassware and the dining room is outfitted with fine crystal, such as a gorgeous set of Baccarat champagne flutes.
Read more....