Most people who have traveled by train in the US would probably agree that train travel leaves something to be desired, whether it's just a commuter train or traveling between states. America doesn't depend on train travel like other destinations, such as many parts of Europe. That was at the forefront of my mind upon my first trip aboard the Napa Valley Wine Train, but it may change how you feel about train travel as it did me.

One of the unique things about visiting Napa is that visitors can experience it a different way each time. One trip by car, the next by bicycle, another by hot air balloon, and now by train. While visitors are responsible for travel to and from the train station, the Napa Valley Wine Train provides an alternative for the slower traveler who wants to take in the scenery and doesn't mind wining and dining with other travelers. Dating back to the 1800s, the train originally took visitors up through the valley to what was then the hot spring resort town of the Napa Valley, Calistoga. While the train still predominantly hosts out-of-towners and follows the same basic route 150 years later, the experience has changed.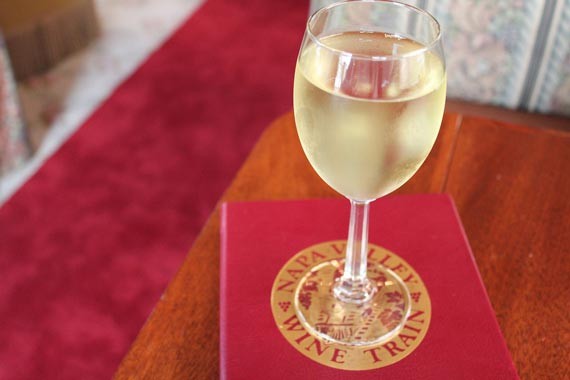 With restaurants like The French Laundry, Napa boasts as impressive dining scene, one that extends to the Napa Valley Wine Train. The train has its own executive chef, Kelly Macdonald, and a full kitchen staff that prepare gourmet meals cooked to order. Guests order from a menu that changes regularly. Lunch options on the day I rode included a salad, pork tenderloin, mashed potatoes, mixed vegetables, and capped off with tiramisu coated in milk chocolate.

In addition to lunch and dinner rides, the Napa Valley Wine Train also hosts winery tour packages, as well as special events, such as their very own dinner theatre, a murder mystery performance that includes a four-course meal. A recent addition to the annual calendar of events is The Big Gay Train, which just completed its second annual event at the end of March. Organizers Gary Saperstein and Mark Vogler, founders of Out in the Vineyard, are already planning next year's event. The Big Gay Train features an evening of wining and dining aboard the Napa Valley Wine Train with a multiple course menu from Kelly Macdonald and wine from LGBT winemakers from Mendocino, Sonoma, and Napa counties. While the date hasn't been set yet, people who are interested may want to go ahead and mark their calendars for next spring since the first year sold out in a couple weeks and had a waiting list of 150.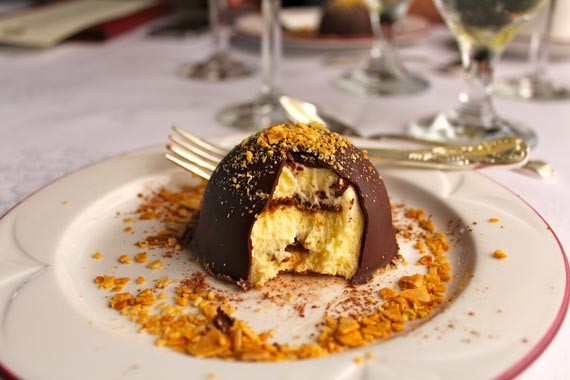 The Napa Valley Wine Train is located in the Oxbow district of Napa at 1275 McKinstry Street and offers plenty of free parking in the train station's parking lot. Lunch and dinner trains are three hours long, heading north through the valley to St. Helena before turning around to come back. There are multiple dining packages available, some that include wine and others that require you to pay for it separately.