By
The art lover's February to-do list.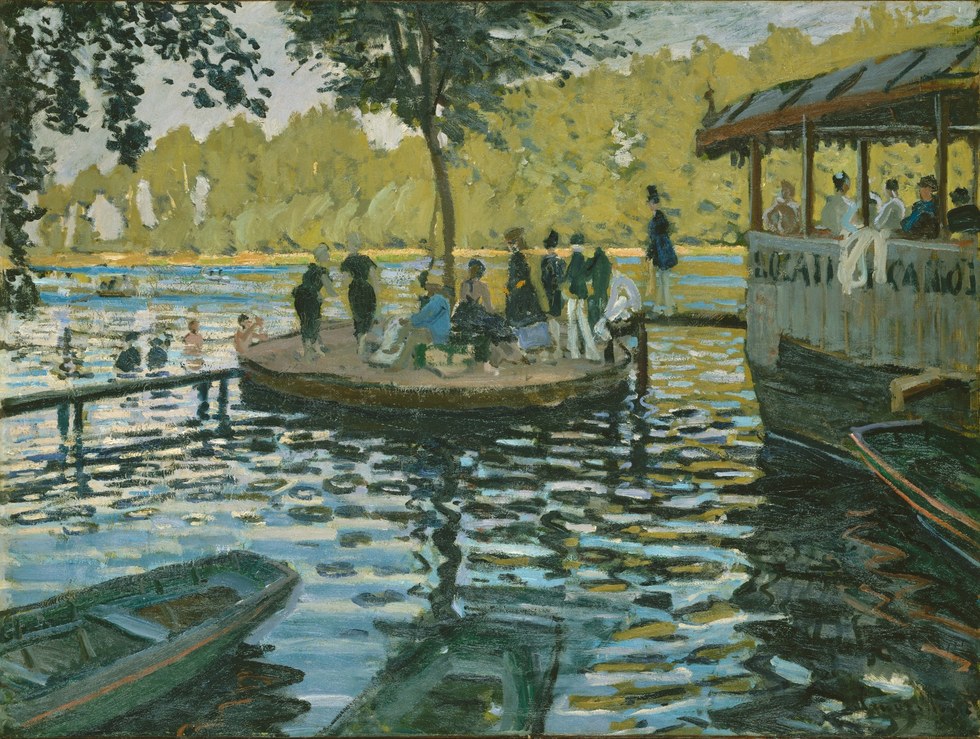 Claude Monet's La Grenovillere (Courtesy of The Legion of Honor)
What: Monet: The Early Years
Where: Legion of Honor
When: Feb. 25 through May 29, 2017
Why: Because you know everything about French Impressionism and Claude Monet's Water Lilies puts you into a trance. The first major U.S. exhibition dedicated to the initial phase of Monet's career, this Legion of Honor show will feature 60 works painted between 1858 and 1872. Look for landscapes including The Porte d'Amon and leisurely depictions such as Camille on the Beach in Trouville. While you're there, don't miss the Centenary Installation of 50 sculptural works by Auguste Rodin, marking the 100th anniversary of the artist's death. // Legion of Honor, 100 34th Ave. (Sea Cliff), legionofhonor.famsf.org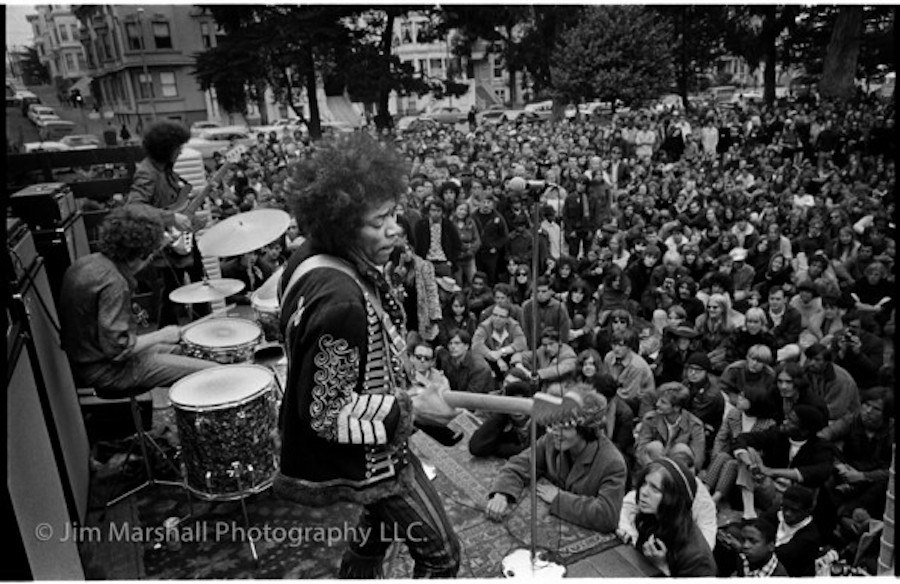 Jimi Hendrix playing an outdoor show in SF's Panhandle.(Jim Marshall)
What: Jim Marshall's 1967
Where: The San Francisco Arts Commission Galleries
When: Through June 17, 2017
Why: Because San Francisco's Summer of Love (and rebellion) feels particularly relevant right now. Celebrate the 50th anniversary of the moment in this exhibition of 80 photographs taken by Jim Marshall, SF's own iconic rock 'n' roll lensman. Keep an eye out for Jefferson Airplane album covers, a snap of Janis Joplin posing in her home, and Jimi Hendrix onstage. // Ground Floor Exhibition + North Light Court Banners, San Francisco City Hall (Civic Center), sfartscommission.org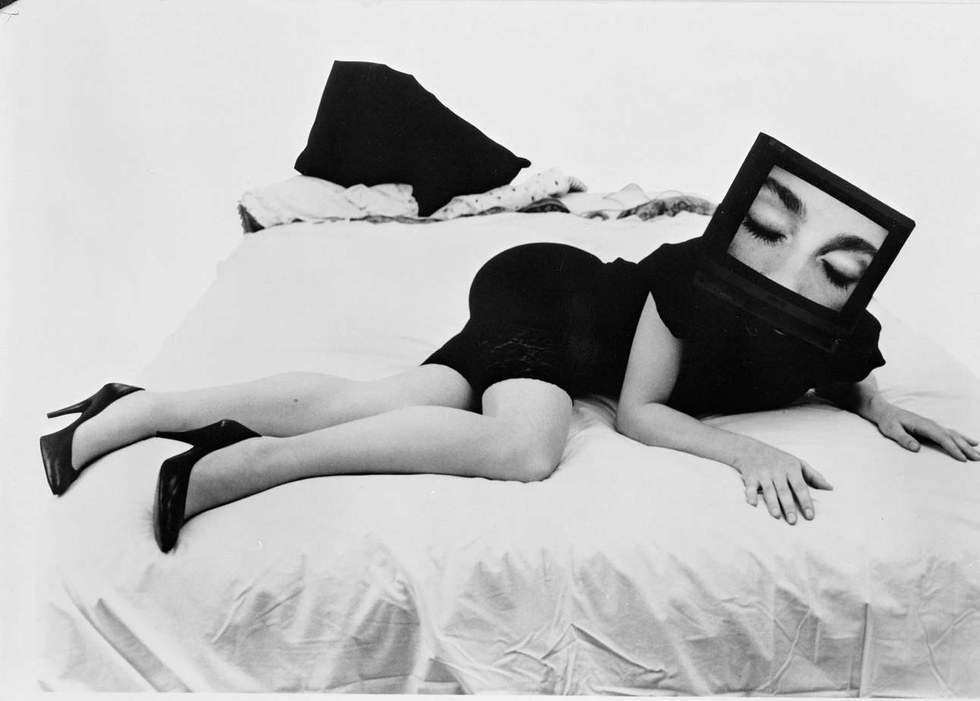 Phantom Limb by Lynn Hershman LeesonCourtesy by Yerba Buena Center for the Arts
What: Lynn Hershman Leeson: Civic Radar
Where: Yerba Buena Center for the Arts (YBCA)
When: Feb. 10 through May 21, 2017
Where: Because you keep wearing that We Should Be All Feminists T-shirt. The Bay Area's own Lynn Hershman Leeson has been a pioneer in feminist and media arts since 1960. This retrospective brings together her pictures, drawings, and film. Look for Lorna, an interactive story of an agoraphobic woman. Up for a party? Proceeds from opening night (Friday, Feb. 10) will benefit the ACLU. // Yerba Buena Center for the Arts, 701 Mission St. (SoMa), ybca.org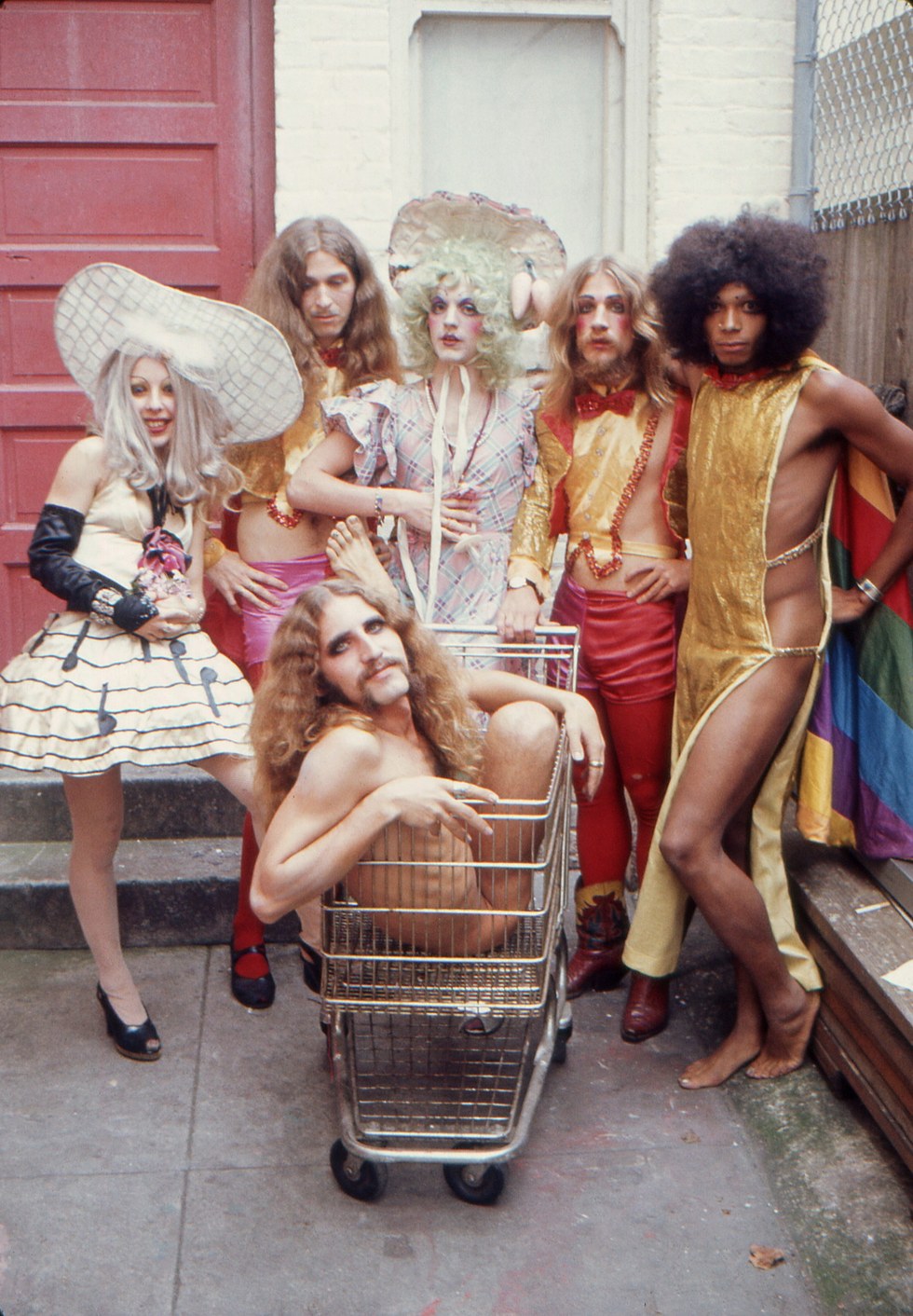 Cockettes Go Shopping (1972)(Clay Geerdes)
What: Hippie Modernism: The Struggle for Utopia

Where: Berkeley Art Museum and Pacific Film Archive
When: Feb. 8 through May 21, 2017
Why: Because you are all about peace and love. Learn about the impact of the 1960s and '70s counterculture movement on global contemporary art, design, and technology in this first comprehensive survey of the Bay Area's hippie movement. Be mesmerized by experimental furniture, remnants of the day's alternative press, and other radial ephemera. Don't miss the program of short films, including a 1967 documentary about San Francisco's hippie scene. // Berkeley Art Museum and Pacific Film Archive, 2155 Center SF (Berkeley), bampfa.org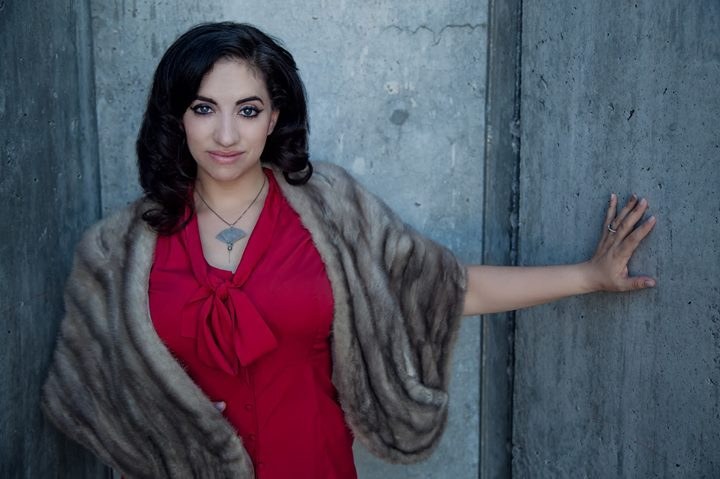 Heather KleinCourtesy of The Contemporary Jewish Museum
What: Shanghai Angel

Where: The Contemporary Jewish Museum
When: Feb. 23- 26, 2017
Why: Because you're an opera buff. In this one woman operetta, classically trained soprano Heather Klein will tell the secret of her grandmother's immigration: From Austria to Shanghai and then through Angel Island, Rosa Ginsberg traveled with $2.50 in her pocket before arriving in the Bay Area, where she spent three weeks in prison. // The Contemporary Jewish Museum, 736 Mission St. (SoMa), thecjm.org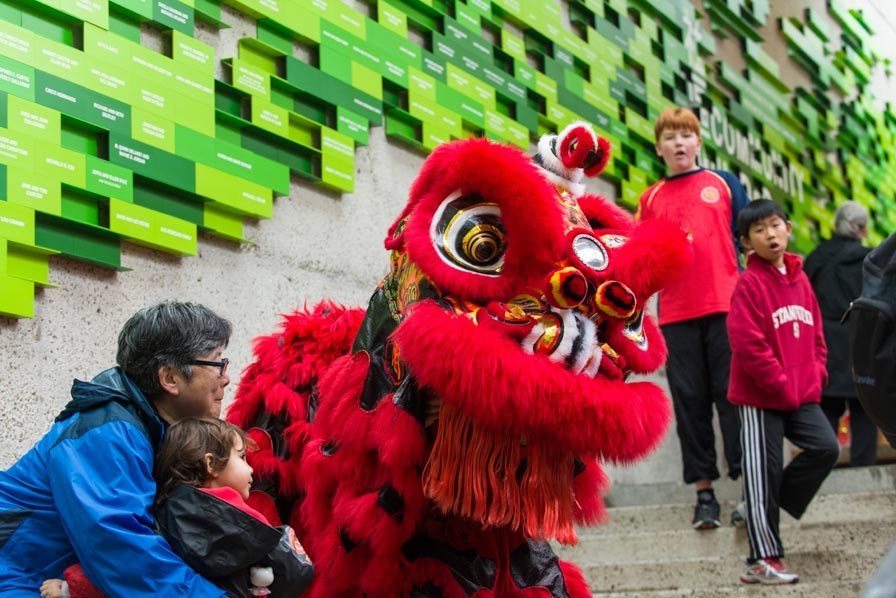 Dragon DanceCourtesy Of The Oakland Museum of California.
What: The Year of the Rooster
Where: Oakland Museum of California
When: Feb. 12, 2017
Why: You are into all Asian cultures—Chinese, Tibetan, Korean, Vietnamese, Malaysian, Japanese, and more. Take the whole family to celebrate Lunar New Year with music, dance, and performances including a Japanese Taiko drumming performance by Jiten Daiko; martial arts demonstrations by artist Vovinam America; and a 24-Festival Drums performance along with K-pop dance and Korean drumming. There will be also food and a tea tasting. // Noon to 4:30pm; The Oakland Museum of California, 1000 Oak St. (Oakland), museumca.org/lunarnewyear-2017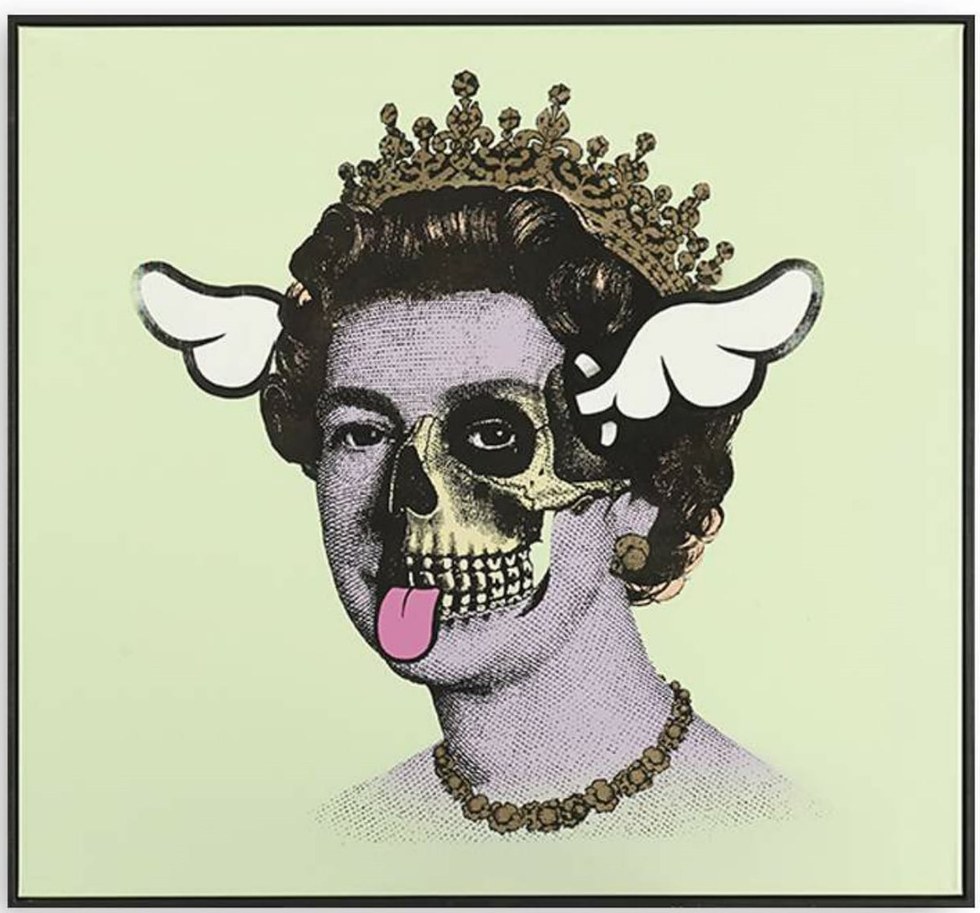 Mortus Vivens Regina by D*FaceCourtesy of Weinstein Gallery
What: Vandals of London
Where: Geary Street Gallery
When: Feb. 18 through March 11, 2017
Why: Because you spend your Sundays stalking the alleys looking for the latest graffiti. London's most famous street artists will take over the gallery walls at Geary Street Gallery, a new art space specializing in street and contemporary art, connected to Weinstein Gallery. Don your Doc Martens and check out original works from Pure Evil, famous for the fanged bunny rabbit that's popped up all over London; D*Face, who worked with Banksy on the "Ten Pound Notes"; Sickboy, one of the leading artist to emerge from Bristol's infamous graffiti scene; and Ben Eine, who was commissioned by former Prime Minister David Cameron to create a painting for Barack Obama—the work was given as an official gift to the President in 2010. // Geary Street Gallery, 383 Geary St. (Union Square), facebook.com/GearyStreetGallery, weinstein.com
DON'T MISS A BAY AREA BEAT! SUBSCRIBE TO OUR NEWSLETTER.