By
It can be hard to find time for a mini escape if you live in an urban landscape, but Japanese gardens were literally built to bring the beauty, tranquility and majesty of nature into small, idealized spaces. In the Bay Area, thanks to our close proximity and relationship with Japan, you can find a moment for yourself without going far.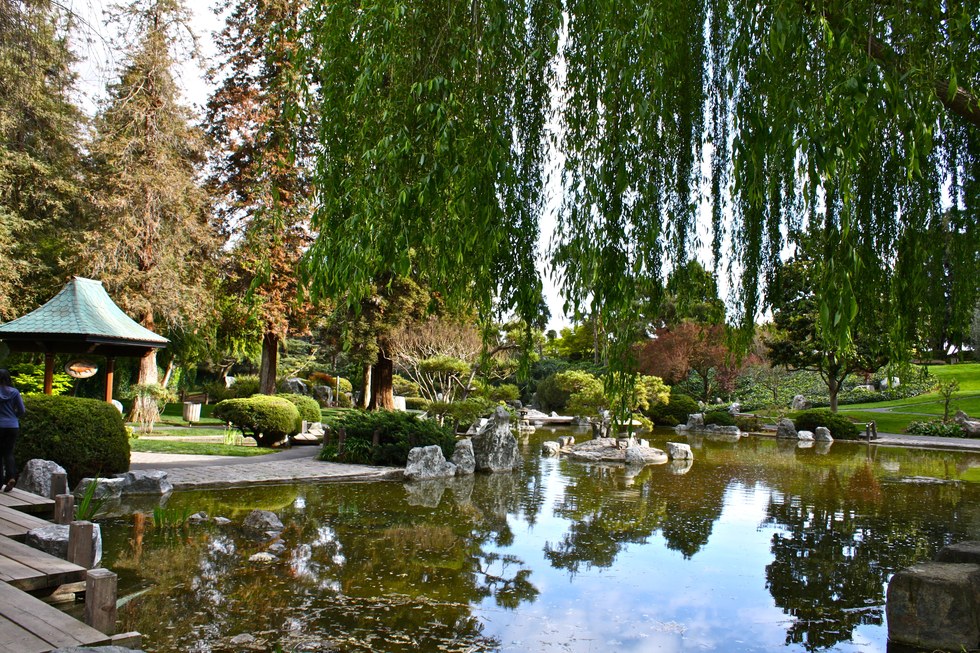 Japanese Friendship Garden (Kelley Park)
Hidden in plain sight in the middle of downtown San Jose, this six acre Japanese Garden is modeled after the famous Korakuen Garden in San Jose's Japanese Sister City Okayama. Its three main ponds, connected by flowing streams and waterfalls, are stocked with the descendants of koi shipped from Okayama in 1966. Keep an eye out for the turtle-shaped rock island in the lower pond, a common symbol in Japanese gardens that represents longevity, and the white egrets that like to hang out there, watching the koi swim below. // 1300 Senter Rd. (San Jose), sanjose.org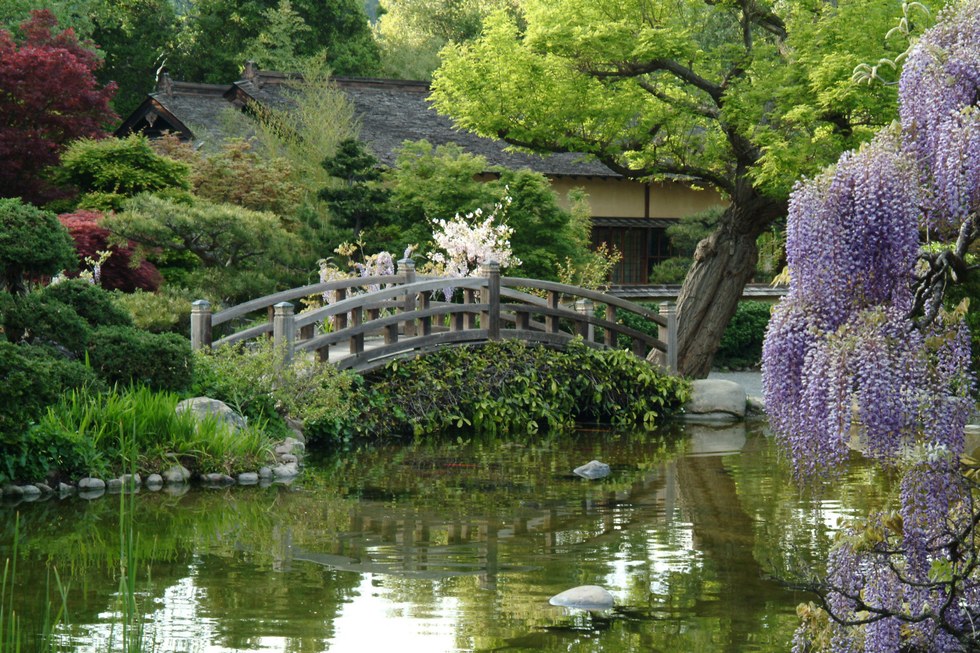 Hakone
Hakone is one of the oldest Japanese gardens in the western hemisphere and is listed on the National Register of Historic Places. This 18-acre estate is divided into four main gardens. At its heart is the Hill and Pond Garden which features walking paths and a cascading waterfall meant to stir contemplation over the idea of "permanent impermanence." Hakone also has a dry rock Zen Garden and carefully cultivated bamboo gardens. Attend a formal tea ceremony or kimono-wearing demonstration or sign your kids up for a children's origami and storytelling event. // 21000 Big Basin Way (Saratoga), hakone.org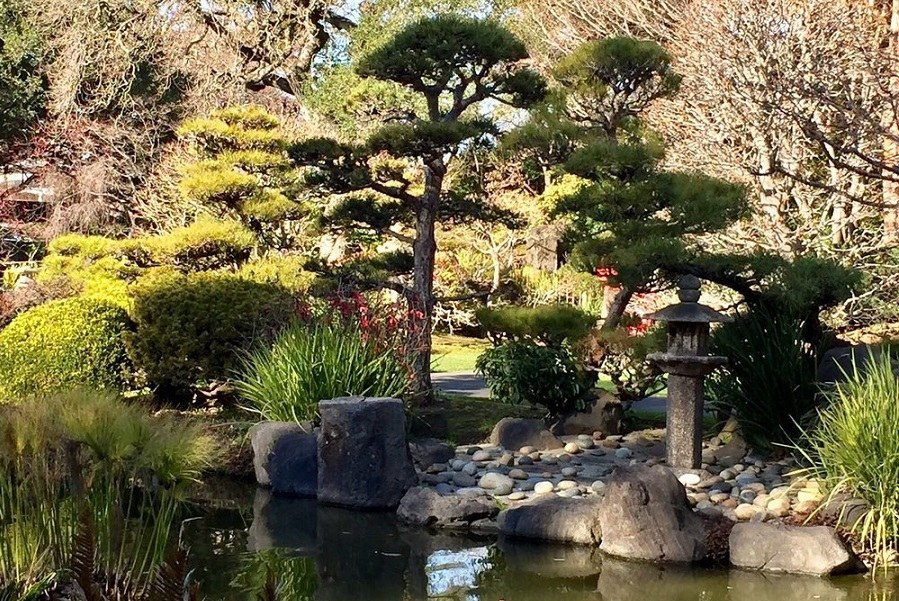 San Mateo Japanese GardenCourtesy of Yelp/Japanese Gardens
San Mateo Japanese Garden (Central Park)

This modest Japanese Garden found in the middle of San Mateo Central Park was designed by landscape architect Nagao Sakurai of the Imperial Palace of Tokyo in 1966. Both its scaled-down, five-level granite pagoda and its shinden (small shrine) came from Toyonaka, San Mateo's Japanese sister city. This kind shrunken architecture is an important feature of Japanese Gardens that reminds visitors to think of the garden as an expansive landscape in miniature, complete with mountains (rocks) and oceans (ponds). Watch the koi being fed at 11a.m. and 3 p.m., Monday through Friday, from March to October. // Central Park, off of Laurel Ave. (San Mateo), cityofsanmateo.org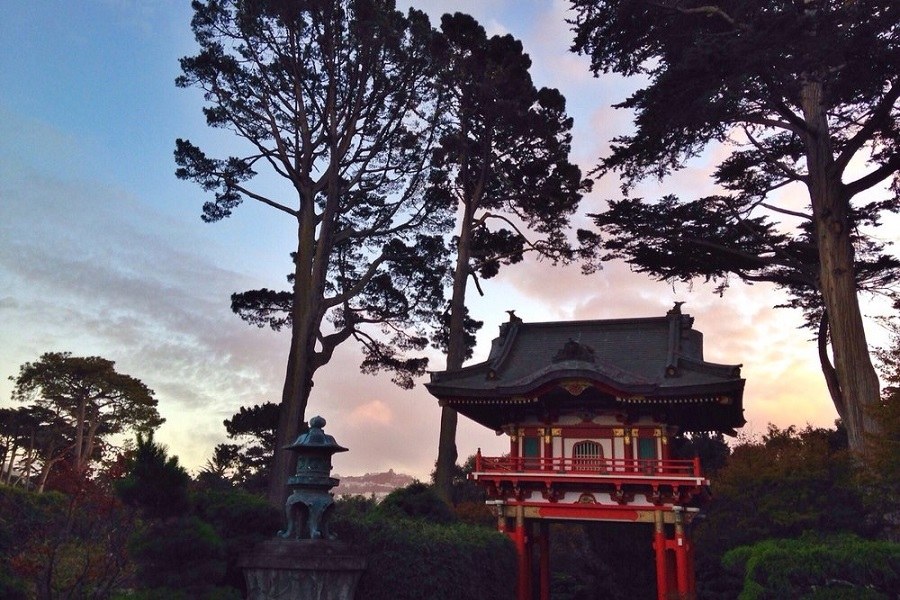 Japanese Tea GardensCourtesy of Yelp/Japanese Tea Gardens
Japanese Tea Garden
The oldest public Japanese garden in the United States (and perhaps the most famous), the Japanese Tea Garden in Golden Gate Park was first created as part of a Japanese Village exhibit in the 1894 California Midwinter International Exposition. After the fair, Japanese landscape architect Makoto Hagiwara poured his personal wealth and creativity into expanding the garden from an acre to its current five-acre form. This densely landscaped garden has a number of notable features including its Drum Bridge, a pedestrian footpath over a pond with an extremely high arch (when reflected in the water it forms a full circle that resembles a drum). Five stone lanterns placed around the gardens represent earth, water, fire, air, and spirit. Sit down for tea and a light snack at the Tea House near the garden's entrance. // 75 Hagiwara Tea Garden Drive (San Francisco), japaneseteagardensf.com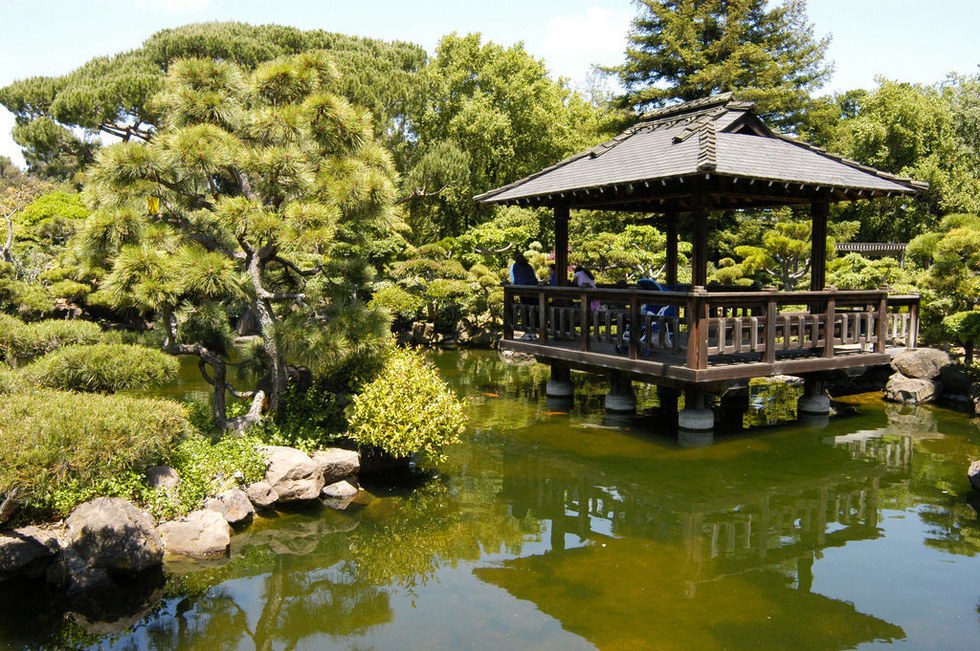 Hayward Japanese Gardens
One of the smallest of the Bay Area gardens, the Hayward Japanese Gardens are nonetheless tranquil, beautiful, and perfect for quiet contemplation. Its 1.2 acres feature 1,500 plants and trees, many of which are carefully manicured in a way the garden's designer, Kimio Kimura, describes as tamed into delicate balance but not under control. On the first Saturday of each month, Kimura gives garden tours and a lecture on designing, constructing, and managing a harmonious Japanese Garden of your own. // 22373 N. 3rd St. (Hayward), haywardrec.org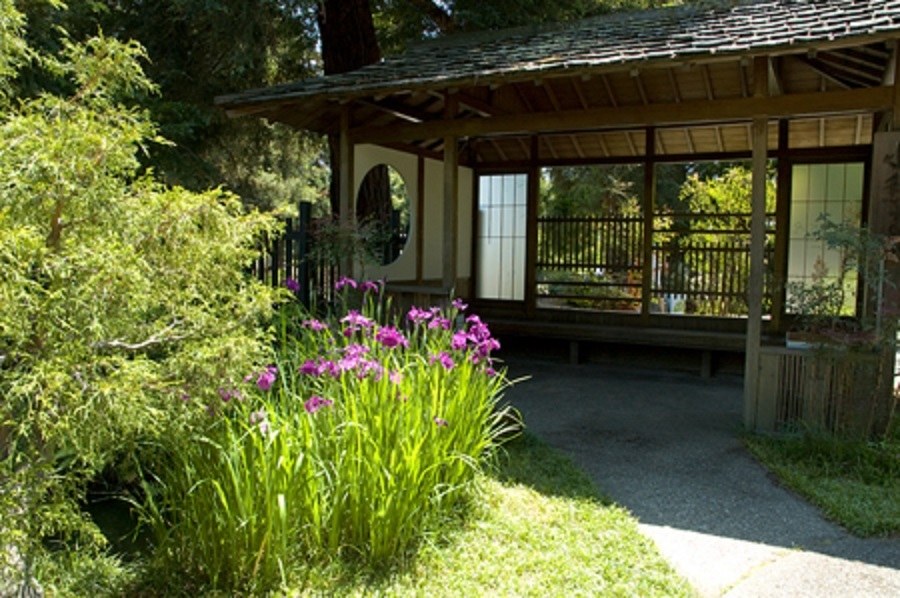 Oakland Japanese GardenCourtesy of The Gardens at Lake Merritt
Oakland Japanese Garden (at the Gardens at Lake Merritt)
In the mid-1980s, Oakland's Japanese Garden was suffering from neglect but, thanks to the help of then-vice mayor Frank Ogawa and Dennis Makishima and the Aesthetic Pruning Club, it was restored to its original 1959 state. Today the Oakland Japanese Garden, still under the club's care, is one of 11 themed areas at the Gardens at Lake Merritt. Behind its traditionally styled Japanese gate and fence, this quiet, meditative space evokes balance in nature with its plants, stones and water features. // 666 Bellevue Ave. (Oakland), gardensatlakemerritt.org
DON'T MISS A BAY AREA BEAT! SUBSCRIBE TO OUR NEWSLETTER.