By
If your culinary skills are a little uninspired, or if you simply want to shake up your weekday dinner routine, it might be time to think outside the takeout box. Here's the dish on where to learn the perfect curry, ramen, and other delicious dishes so you can make dinner great again.
Nombe
Chef Mari Takahashi has been cooking traditional Japanese cuisine in San Francisco for 10 years. Mari grew up in Japan, and after moving to San Francisco in 1997 noticed a lack of authentic Japanese cuisine in the city. Chef Mari, the brains behind Izakaya Sozai and Sake Lounge, introduced SF to the ramen burger. After closing the doors at Nombe, her former izakaya in the Mission, Mari turned her restaurant into a cooking school for Nihon ryori (Japanese cuisine). Students can learn the basics of ramen, gyoza and sushi, as well as the history of Japanese cuisine. The Sushi Master class combines a Top Chef-inspired competition and a Japanese-language course with all-you-can-drink sake. Chef Mari plans on offering classes on izakaya bites, Japanese street food, and the infamous ramen burger next year, so stay tuned. // $95-105/person; Location is disclosed upon registration, nombesf.com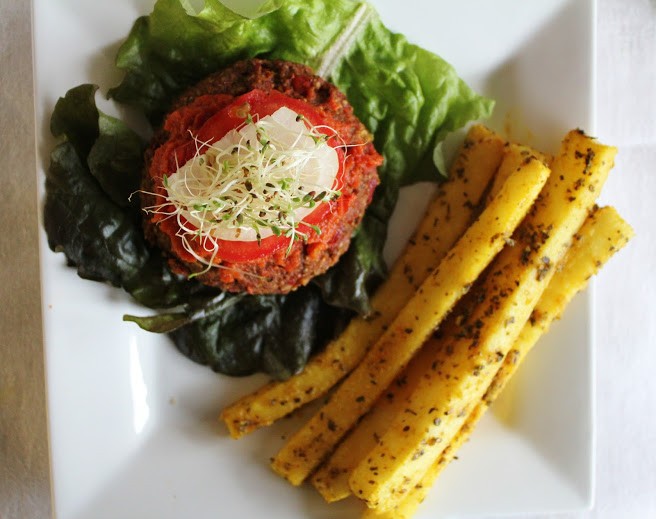 (Courtesy of This Rawsome Vegan Life)
Raw Bay Area
It's no surprise that a healthy diet with more vegetables and less French fries leaves you feeling pretty light on your feet. Such is the modus operandi at Raw Bay Area. Chef Heather teaches Bay Area locals how to nourish their bodies by incorporating raw vegan foods into their every day diet. Skeptical? So was Chef Heather, but weight concerns led her to seek optimal health with a raw diet. For Heather, the change was almost instantaneous—she had more energy, presumably because she was finally giving her body the nutrients it needed to thrive. The basic-training session is a way to test-drive raw preparations without a lifestyle commitment. //$175-500/person; Location is disclosed upon registration (Oakland), rawbayarea.com


Learn Curry

We all love chicken tikka masala, and yet there is so much more to Indian cooking. Enter Chef Sara who, after discovering the use of additives and artificial flavoring at Indian restaurants, decided to open a school to teach the importance of using whole ingredients. Learn to cook a three-course Indian meal including vegetable samosas, chicken biryani, and gajar halwa (a sweet carrot dessert) or take a curry crash course in which Sara walks you through three different recipes for curry, including the beloved spinach and cheese palak paneer. Note that the website is out of date and classes are now only held at the Hercules location, however, they are taught at various times of the day so it's easy to find a time that works. // $99/person; Location is disclosed upon class registration (Hercules), learncurry.com
Brundo Curry

When chef Fetlework Teffari emigrated at a young age to Michigan from Ethiopia, one of the hardest parts of her transition was American food. Where Ethiopian cuisine is rich with spices and full of bold flavors, she felt that American food was...not. In 1991, Teffari opened the well-known North Oakland eatery, Café Colucci, which specializes in Ethiopian cuisine complete with shared meals that emphasize hospitality. In addition, Teffari now operates a spice shop and cooking school under the same name, importing spices directly from Ethiopia and teaching Ethiopian cooking to adventurous eaters. Brundo offers a vegan class, a meat class and a combined class teaching both vegan and meat dishes. // $85/person; 1960 Mandela Parkway, Bay 6 (Oakland), brundo.com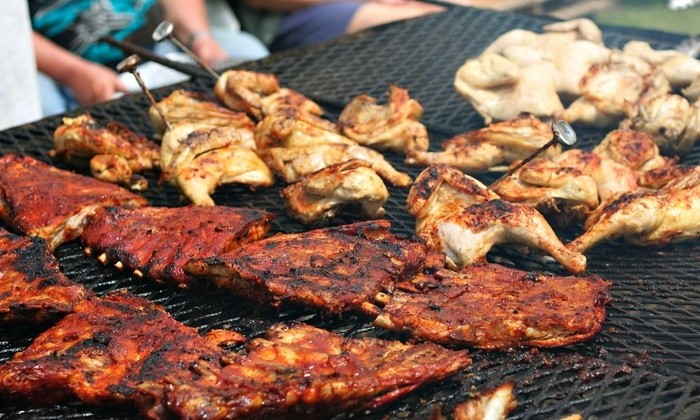 (Courtesy of Groupon)
Bay Area Barbecue and Grilling School
Bay Area Barbecue and Grilling School teaches a six-hour smoking-and-grilling class to help up your barbecue game. You'll learn how to use Traegers, a Big Easy, and a big Green Egg (those are all grills, by the way) to cook everything from brisket to stuffed peppers. After you've graduated from this barbecue boot camp, you'll get to feast on all that smoky goodness. Classes are held through November, but also offer private home lessons throughout the year. // $65-170/person; 751 13th St. Bldg. 264 (Treasure Island), bayareabarbecueandgrillingschool.com
Mama Thai Cooking Club
The mama of Mama Thai Cooking Club, Jirayu Sirireung-Poeter, grew up on a farm in Thailand, learning to cook from her mother. She eventually became the chef at Bourbon Street Restaurant and Oyster Bar in Bangkok before settling in San Francisco in 2003. She immediately noticed that the American riff on Thai cuisine was a little off: Food tasted oily or overly sweet and had none of the wholesome flavors she grew up with. After being invited to teach a private cooking lesson in Marin, Jirayu decided to share her passion for her native cuisine with other enthusiastic foodies. Her menus vary and even include vegan classes. Currently Mama Thai Cooking Club is undergoing construction on a new location in San Francisco but Jirayu will travel to students' homes in the meantime. // $85-95/person; Location disclosed upon class registration, mamathaicookingclub.com
DON'T MISS A BAY AREA BEAT! SUBSCRIBE TO OUR NEWSLETTER.