Who hasn't dreamed of waking up in a cozy cabin in the woods with snow falling outside the window? These tiny Tahoe cabins might just be the ultimate in cocooning and are available for rent on your next trip to the mountains. What's also great is that many of these cabins also let you bring your pooch along to cuddle up with.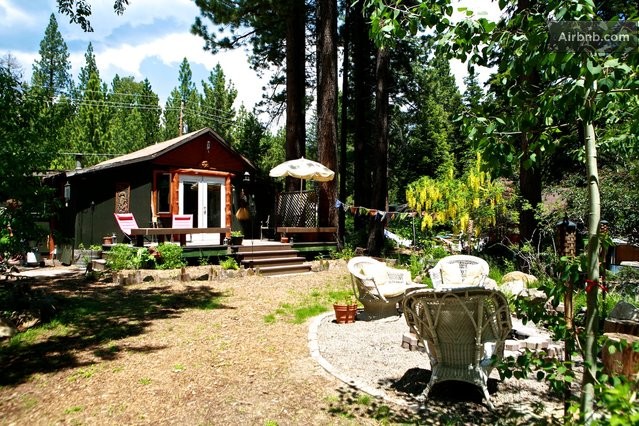 If you want a cozy cabin all to yourself, book these private homes from Airbnb. Donna's 700 square foot North Shore cabin ($125 a night) is located near Kings Beach and is about four blocks from the lake and just down the road from the North Shore casinos and Tahoe City. If you don't feel like going anywhere, you can just curl up by the fireplace.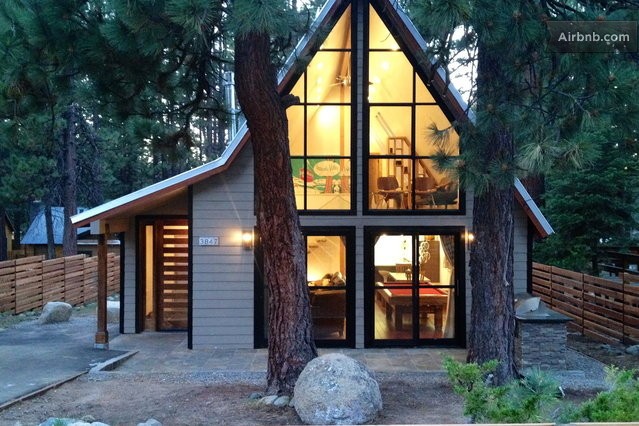 While the Chalet de Celeste is the largest cabin in this list, it's architecturally rockin'. This 2,200 square foot cabin in South Lake Tahoe has been built with natural materials, Italian marble, tumbled river rocks and Brazilian mahogany. There is a luxurious kitchen, a teak dining area and a jetted hot tub on a private deck. It is near Heavenly and can sleep up to eight people for $375 a night.
If you don't mind being in a community of cabins, head to Tahoma Meadows on the West Shore or to Sorenson's Resort or Caples Lake Resort just south of Lake Tahoe on Highway 88.  
The cottages at Tahoma Meadows are built in classic Tahoe style and nestled in the pine trees. They have cute names like the Bird House, Berry Patch, Sun Cottage and the Angler. The smaller cottages have room for two people and include breakfast for around $120 a night. Their larger cottages have their own kitchens and cost between $159-269 a night.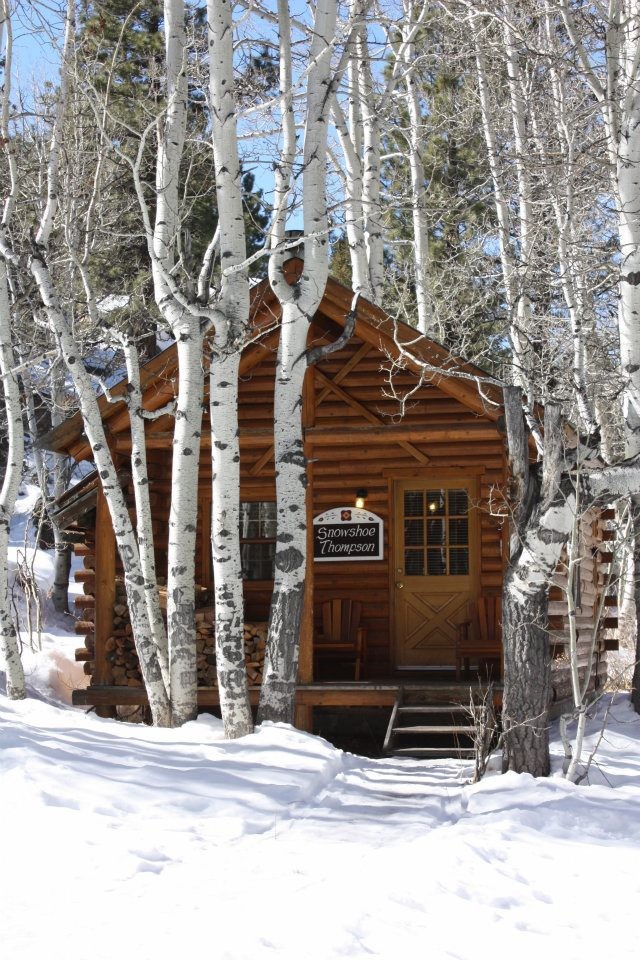 At Sorenson's Resort on Highway 88, just south of Tahoe, you have your pick of 19 sweet, log cabins. Many of them contain a wood fireplace, an easy chair and a sleeping loft. The Wagon Wheel cabin has a small sun deck, a small bathroom, a queen bed and a wood burning stove. The Snowshoe Thompson shown above is surrounded by aspen trees. These two cabins cost between $165-275 per night depending on the season and day.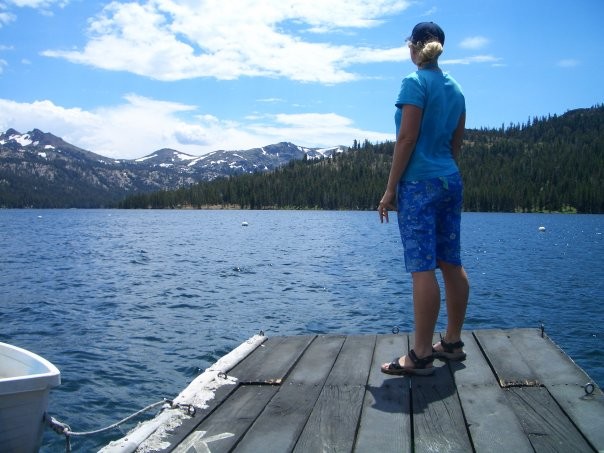 If you really want to get away from the Tahoe ski crowds, hunker down in a tiny cabin at the Caples Lake Resort on Highway 88. The closest ski resort to Caples is Kirkwood and the lake is surrounded with places perfect for snowshoeing and cross country skiing. The resort rents their cabins for between $130 and $340 a night.
Photos by Airbnb, Tahoma Meadows, Patti Brisenden for Sorenson's Resort and Christina Nellemann