California is no exception to the quirky and bizarre. Spend a couple minutes on the streets of San Francisco and you're bound to see something that makes you scratch your head. However, beyond the Golden Gate and Bay Bridge, more quirkiness awaits the inquisitive traveler. Today I spotlight a handful of Northern California's quirkiest attractions. 
---
Fort Bragg Glass Beach. No hidden or literal meanings here – Glass Beach is just as it sounds, a glass beach. The story of Glass Beach is one of the most unique, making it a far cry from your typical California beach. Years ago the beach served as a dump for locals. Decades of waves beating down on the glass that was dumped here smoothed them out, transforming the beach into what it is today, a colorful beach full of small glass trinkets. This is a good half-day or day trip as part of a weekend visit to Fort Bragg or nearby Mendocino.
Anderson Valley Brewing Company. To the general onlooker, Anderson Valley Brewing Company in Boonville is no different than your everyday brewery. However, spend a little time at the brewery learning about the history of Boonville and the brewery and you'll see that there's more than meets the eyes. The town of Boonville has its own officially recognized dialect, Boontling, which you may hear being spoken around the brewery. Many of the beers are even named after words from the dialect. Other unique features of the brewery include an 18-hole disc golf course and their mascot, Barkley, who is part deer and part bear.
Burlingame Museum of Pez Memorabilia. Who doesn't have fond memories of a pez dispenser as a kid? Now you can relive those childhood memories just south of San Francisco in Burlingame at the Museum of Pez Memorabilia. The museum features tons of different Pez dispensers, including the world's largest. Other areas of the museum include a classic toy museum, where you can find more of your favorite toys from your childhood.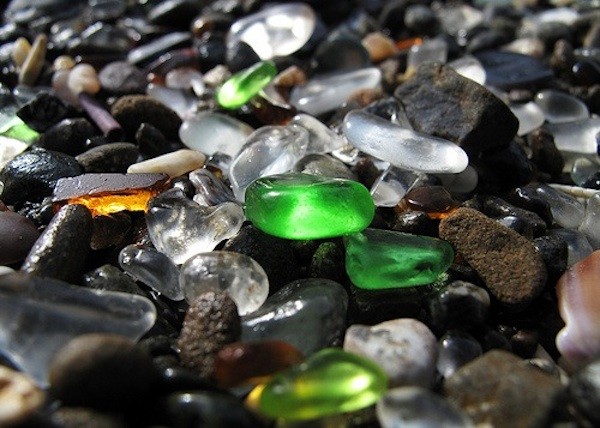 Bulldozer Building. You remember road trips as a child or teenager when you would come up upon a unique landmark, snap a photo, and continue on? That's what the Bulldozer Building is. It's just that, a large Bulldozer, which doubles as an office building for a heavy equipment company. Coming from Stockton, the large bulldozer is located just off Highway 99 in Turlock.
Old Faithful Geyser of California. You don't have to go to Yellowstone to see a geyser spurt water up in the air. Take a break from wine tasting in Calistoga to see one of the few geysers in the world that performs at regular intervals. Its eruptions don't quite rival Wyoming's Old Faithful Geyser, yet is worth a visit nonetheless, if not for the geyser, then maybe for the barnyard animals, if you're traveling with children.