Five Small Towns Near Lake Tahoe You Should Visit at Least Once
The Lake Tahoe area itself is a group of tiny towns around a large, blue lake and there are many ways you can experience small town life while visiting the area. However, on your way to and from Lake Tahoe there are additional small towns scattered around the Sierra Nevada mountains and the Virginia Range that are also worth checking out…especially this fall.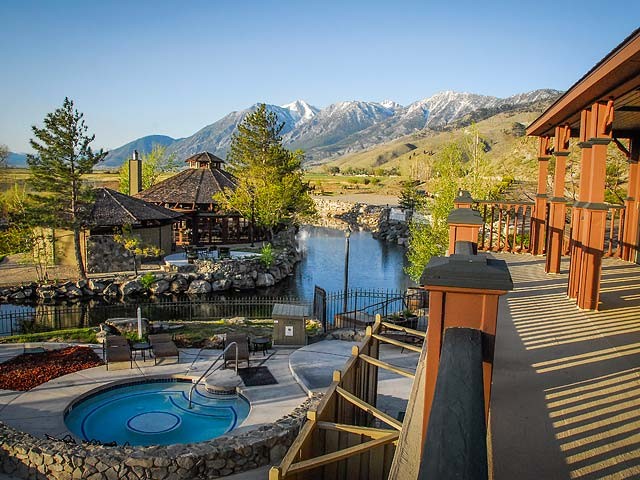 Photo by 1862 David Walley's Hot Springs Resort
Genoa
This cute, small town at the foot of the Tahoe Range is not pronounced like its Italian counterpart. It's Juh-NO-ah rather than JEN-o-wah. You can get to it from Lake Tahoe on Kingsbury Grade or from Highway 395 South. This tiny hamlet has a lot to choose from including western antique stores, an award-winning French restaurant, the Mormon Station historic monument and 1862 David Walley's Hot Springs Resort. In the evening, hang with the locals at Nevada's Oldest Thirst Parlor, the Genoa Bar.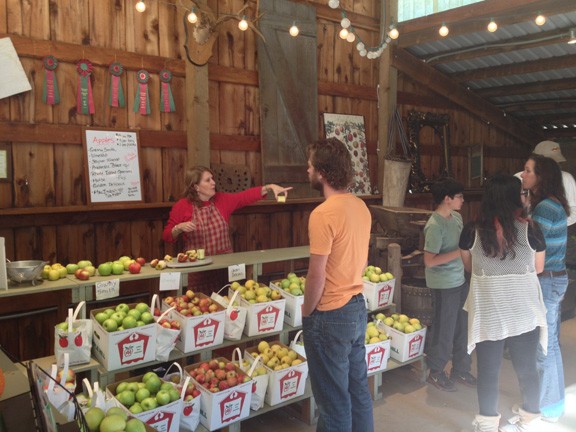 Photo by Christina Nellemann
Apple Hill
There's a reason that the Apple Hill area in the Sierra Foothills (about 50 miles west of Lake Tahoe) is a traffic nightmare in the fall. The farms and ranches between Pollock Pines and Placerville offer a plethora of fall bounty: pumpkins, chestnuts, pears, berries, grapes, and of course, apples. All of Sacramento and Reno seem to show up to this small area on beautiful fall weekends to load up for the winter. There's now a shuttle bus to the various farms and you can drop off your car at the two shuttle stops: one at the corner of the Schnell School Exit 48 and Carson Road, and the other near the Cedar Grove Exit 54 and Eight Mile Road. When you visit, pick up a sandwich at the Smokey Ridge Farmstand & Charcuterie or the delectable apple cider doughnuts at Rainbow Orchards.
Photo by SeattleRay
Virginia City
This authentic Wild West town in the mountains above Reno in known for its annual camel races, outhouse races, haunted hotels and a spooky cemetery. It's a great place to visit during Halloween and is becoming the area's hotbed for steampunk fun with an annual ball at the historic Piper's Opera House. Just past Virginia City, visit the bar and restaurant at the Gold Hill Hotel.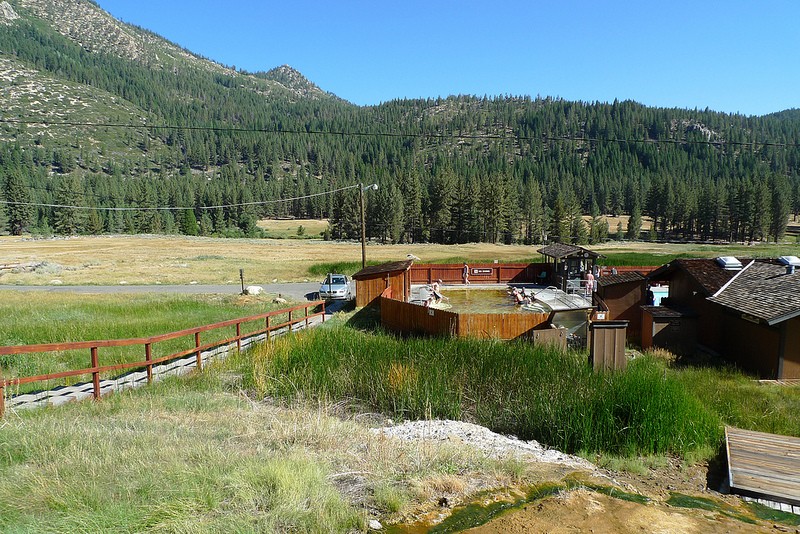 Photo by zzz_zzz
Markleeville
Located about 30 minutes south of South Lake Tahoe, the tiny town of Markleeville is becoming a popular stop for Harley riders, fishing enthusiasts, hot spring seekers and hikers. This beautiful area has some artsy cabins and shops, a few restaurants including the Wolf Creek Restaurant and the Cutthroat Saloon, a hotel and a campground located near the Grover Hot Springs Resort which has views of the surrounding mountain peaks.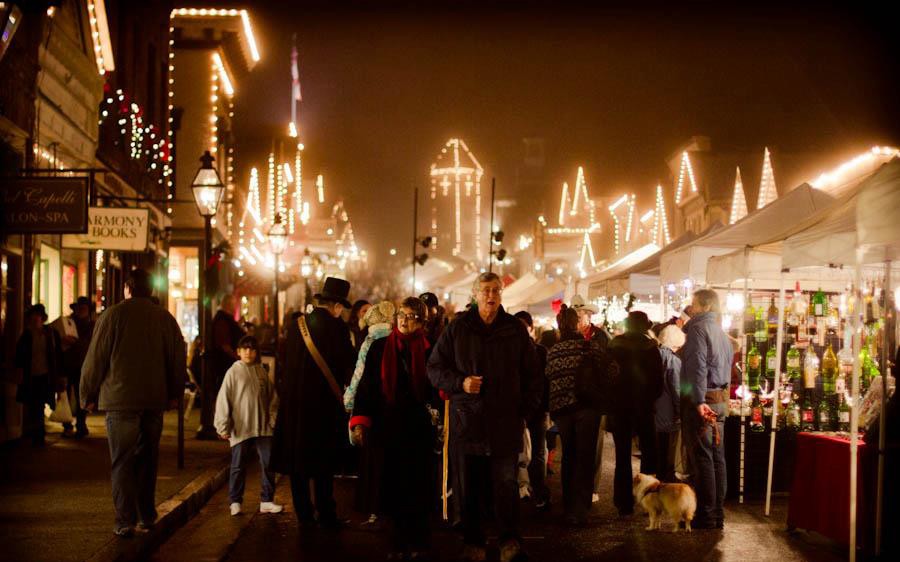 Photo by Erin Thiem, Outside Inn
Nevada City
This small, but bustling town in Nevada County (about 30 minutes from Truckee on Highway 20) is booming with local and regional farm-to-table dining, holiday parades and street fairs, breweries and pubs, and fresh fall fruit including the juicy Mountain Mandarin. Check out the fresh seafood at Lefty's Grill on Deer Creek and the patio dining at Tofanelli's in Grass Valley.