By
Here's what's happening this weekend...
Watch SF Fleet Week Air Shows from Woods Island Club
WHAT: The Blue Angels are taking flight again, and where better to watch them than inside an old airplane hangar? The Woods Island Club on Treasure Island will be opening early at 11am on Saturday and Sunday with a few new beers on tap, making its beer beach a perfect place to watch the skies.
WHEN: Friday, Oct. 7 through Sunday, Oct. 9, 12–4pm
WHERE: 422 Clipper Cove Way (Treasure Island), woodsbeer.com

Rockridge Gets a Street Festival

WHAT: Rock out at Rockridge's Out & About Street Festival this weekend, a 12-block festival-style celebration of the Oakland neighborhood. Look out for family-friendly festivities, local vendors, and a live music line-up including a youth circus troupe, acoustic blues, and a jazz showcase.
WHEN: Sunday, Oct. 9, 12–6pm
WHERE: College Avenue between Alcatraz and Manila (Oakland), rockridgeoutandabout.com
Take Part in Journey to the End of the Night

WHAT: For some night-time thrill, join thousands in the city's largest game of virus tag. In Journey to the End of the Night, players try to make it to checkpoints throughout the city—but if they get tagged by a chaser, they become chasers as well. The game is free to play, but be sure to register here first!
WHEN: Saturday, Oct. 8, 5–11:30pm
WHERE: Fort Mason Center: 2 Marina Blvd. (Marina), journeytotheendofthenight.org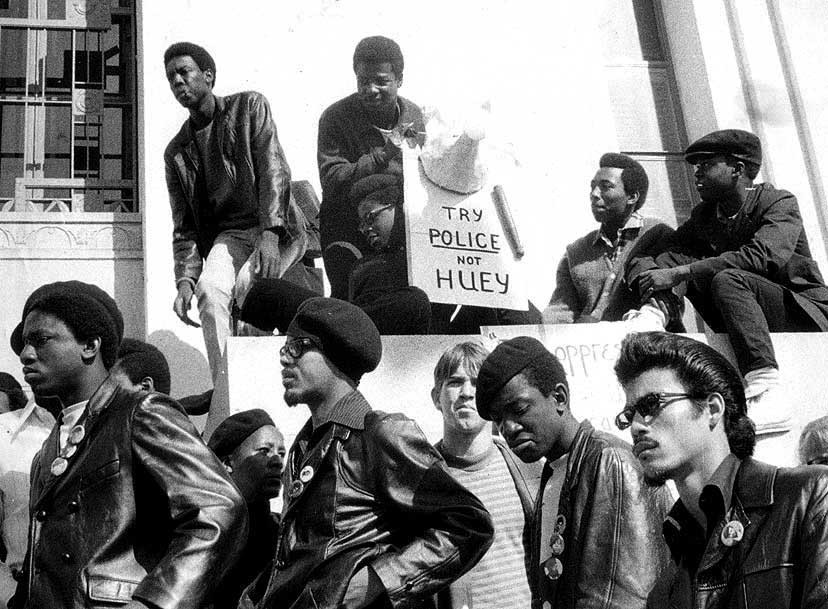 All Power to the People
WHAT: On the 50th anniversary of the founding of The Black Panthers, the exhibition All Power to the People at Oakland Museum of California provides a contemporary view of the Party and its aims to serve oppressed people and fight injustice. Expect rare historical artifacts, never-before-seen photographs, and first-person accounts from former Panthers, scholars, and community members.
WHEN: Opens Oct. 8, 10am–6pm
WHERE: OMCA: 1000 Oak St. (Oakland), museumca.org
Pop by the American Field Pop-Up Market

WHAT: American Field will be popping up in Ghirardelli Square as a market celebrating all kinds of goods made right here in the U.S. of A. Expect everything from clothing and accessories, to hand-hewn furniture, to American-made motorcycles—and of course, our favorite craft beers. In fact, keep your eye out for Bulleit Frontier Whiskey, Deep Eddy Vodka, and other homegrown brewers!
WHEN: Saturday, Oct. 8 –Sunday, Oct. 9, 10am–6pm
WHERE: 851 Beach St. (Fisherman's Wharf), americanfield.us
DON'T MISS A BAY AREA BEAT! SUBSCRIBE TO OUR NEWSLETTER.