In 2007, a recent UC Davis grad found himself in the enviable position of making, alongside international consultant Michel Rolland and renowned California winemaker Andy Erickson, one of the most expensive, sought-after wines in Napa Valley. That Screaming Eagle vintage was later awarded 100 points by Robert Parker — quite a compliment, regardless of how you feel about Parker or wine scores.
What does a 29-year-old do after making a supposedly perfect wine? Massimo Vincenzo Di Costanzo, who was raised in the Bay Area, looked back to his family's farming roots to the village in Italy, where his grandfather was a fisherman.
No, he didn't jump on the first charter out of Fisherman's Wharf. Instead, he went to the cool, quiet, lesser-known Napa Valley region of Coombsville, where the focus has always been less on making wine and more on farming really good grapes (which in turn makes really good wine, as high-end up-valley producers like Helen Turley and Randy Dunn know well).
Here, where breezes from the Bay and warm, sunny afternoons make for a long growing season and powerful but balanced fruit, Di Costanzo–who was also working under the tutelage of second-generation grapegrower and winemaker Tom Farella–made his first wine. The 2010 DI COSTANZO was released officially in March.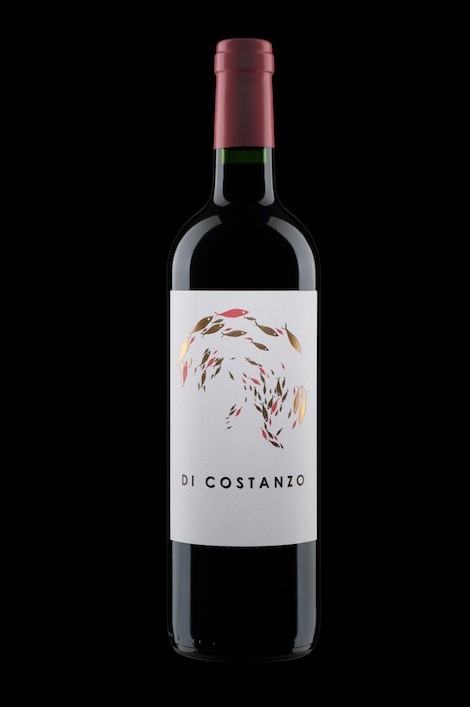 "I saw that Cabernet can do really great things out here," says Di Costanzo of his first experience tasting Farella's wines back in 1995. "Stylistically, it blended with what I was trying to accomplish—making wines with a little more finesse and natural acidity. Seeing the longevity of Farella's wines was also very important." 
Di Costanzo describes his style as more "classically driven" and cites Cathy Corison and the like as inspirations. He feels that the unique Coombsville climate, which he describes as "less extreme" than further up the valley, allows him to do this. "The wines are ripe, but because they have refreshing acidity, they achieve a natural balance," says Di Costanzo. And, perhaps even more important in a region crowded with Cabernet labels, the wines from Coombsville "stand out." 
For his namesake Cabernet Sauvignon, Di Costanzo used a picture he has of his grandfather on a fishing boat as inspiration for the label. Designed by Michael McDermott, the colorful flurry of fish is simple and beautiful, but for Di Costanzo, it is also very meaningful—it is, after all, his grandfather's name on the label.
For now, DI COSTANZO is available exclusively through ACME Fine Wines for $85 a bottle, but look for it later in the spring on restaurant lists and in retail stores in the Bay Area.