Frameline, the world's largest resource for lesbian, gay, bisexual and transgender media and film, will celebrate the 35th anniversary of San Francisco's International LGBT Film Festival beginning June 16 at the Castro Theatre. An 11-day showcase for more than 200 cutting-edge films from countries including Iran, Algeria, South Africa and Thailand, Frameline35 will also hold screenings at the Roxie Theater, the Victoria Theatre and Rialto Cinemas Elmwood in Berkeley.
As part of its anniversary program, Frameline35 will feature educational panels designed to revisit the festival's rich history and its unique role in shaping San Francisco's LGBT and arts communities. It will bestow its ultimate honor, the Frameline Award, to comedian, activist and author Margaret Cho, a longtime proponent of gay marriage and trans rights who new concert film, Cho Dependent, will make its Bay Area debut at the festival.

This year's edition will place special emphasis on transgender cinema, with Emmy Award-winning filmmaker Susan Stryker (Screaming Queens: The Riot at Compton's Cafeteria) and director Jenni Olson (The Joy of Life) on hand to offer a comprehensive retrospective about the history of transgender filmmakers on screen and behind the camera. Also featured will be a screening of Becoming Chaz, an intimate portrait of Chaz Bono's well-publicized transition to manhood.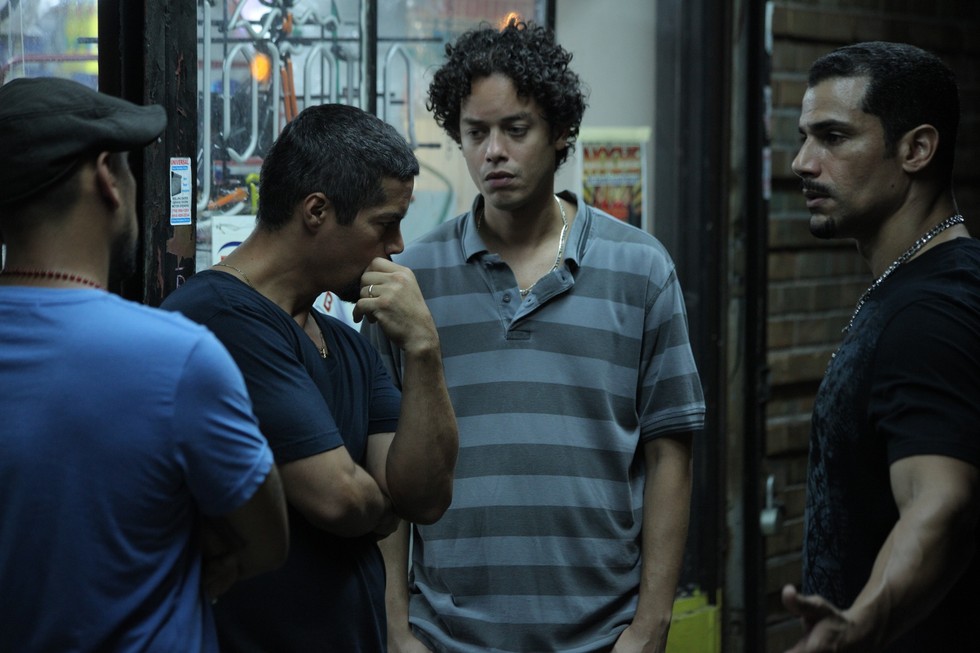 The festival will open with first-time filmmaker Rashaad Ernesto Green's drama Gun Hill Road, a Sundance favorite about an ex-con (Esai Morales, of TV's Caprica) who returns from prison to find his now-teenage son (Harmony Santana) undergoing a drastic change in his sexual identity. Road will be followed with Frameline's Opening Night Gala at the Temple Nightclub on Howard Street.
Frameline will also shine a spotlight on films about LGBT youth, a population that has received increased attention in this past year due to the tragic reports of increased suicides and responses such as Dan Savage's viral video campaign "It Gets Better." Among them: Spork, a coming-of-age drama about a girl-identified 13-year-old; and the dark comedy Mangus!, starring Jennifer Coolidge (American Pie) and Heather Matarazzo (Welcome to the Dollhouse), about a teenager desperate to play Jesus in his school's annual production of Jesus Christ Spectacular.

This year's festival will also showcase films produced with the assistance of the FramelineCompletion Fund. In Eldar Rapaport's August, emotions run high when a happily partnered man receives a message that his ex is back in town after years in Barcelona. A blast from the past becomes a torrid affair, but translating that passion into love proves complicated. Another Sundance hit, the sci-fi comedy Codependent Lesbian Space Alien Seeks Same, follows the romantic misadventures of a group of extraterrestrials sent to earth to have their hearts broken.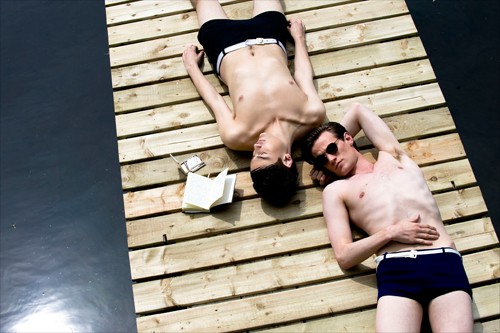 The festival will close out its anniversary event with the BBC production Christopher and His Kind. Set against the intoxicating backdrop of Berlin's gay subculture during the waning hedonism of the Weimar Republic, this dramatization presents the true story of Christopher Isherwood's celebrated The Berlin Stories, which served as the original basis for Cabaret. Frameline Closing Night Party will follow at the Contemporary Jewish Museum.

Unless otherwise noted, tickets for matinee screenings are $9 for the general public and $8 for Frameline members, while evening and weekend shows are $11 for the general public and $10 for members. Castro Passes, good for admission to all screenings at the Castro Theatre (with two exceptions, Opening Night and Closing Night) are available for $200. Weekday Matinee Passes, good for admission to all weekday matinee screenings starting at 5 p.m. or earlier at the Castro are available to the general public for $40 and $35 for members. For tickets, showtimes and more information, visit the festival's official site.