Giveaway: Score Two Natural Memory Foam Pillows from Essentia
If you've ever laid your head on a memory foam pillow, you've probably become an instant convert thanks to how heavenly they feel. That's why we're excited to be giving away two natural memory foam pillows from Essentia to honor the store's new locale in Berkeley.
We love that Essentia's natural memory foam mattresses and pillows are organic and made from latex, meaning that they're the only manufacturers of eco-friendly memory foam in the world. We want to hear how you're inspired to be just as eco-friendly as Essentia! All you have to do to score a pair of their "classic" style (seen at the bottom of the page) memory foam pillows is tell us (in the comments) a green change you've made in your life recently and leave your email address by Friday, August 26. They'll choose the lucky winner of these awesome pillows.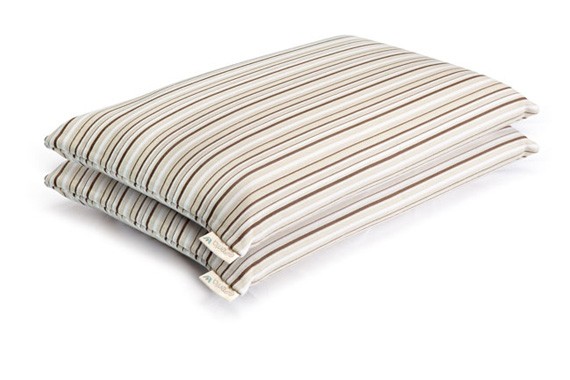 Update: It was a hard choice as we were impressed with all the creative green initiative in the bay area, but we ultimately decided on John G. John really stood out not only for his own green initiatives, but also based on the way he has motivated everyone around him to also make a green change. We were especially impressed with the initiative he took when it came to work, and setting up the compost/recycling for 6 residential building in the area. He has gone above simple cost cutting measures that most people take, and really made a difference in his community.

Here's the winner's submission:  "My office moved closer to home, so I've been biking to work lately. I've also been the compost/recycling nut at my rental with 3 other roommates to get into line. Why is it so hard to compost properly?!?! WTF??? And lastly, I work for a property management company, our main goal this summer was to get all of our buildings (6 total) up and running with the Compost/Recycling program. We did it! And we've tailored the garage/recycle pickup to be more optimal than before, saving more from the landfill and streamlining the actual pickup to be more effective."
By John G (not verified) on August 23, 2011