Originally published by CaliforniaHomeDesign.com
Howard Backen, of the St. Helena-based Backen, Gillam & Kroeger Architects, is known for crafting properties with soaring ceilings, elegant architectural details and light-filled spaces. But after designing more than 35 wineries, 18 restaurants, and a plethora of upscale homes, resorts and retail locations for the likes of Restoration Hardware and Williams Sonoma Home, Howard, his wife and interior designer Lori, together with vintner Leslie Rudd (also of nearby Press) and an all-star ensemble of Wine Country hospitality veterans, embraced the opportunity to create a place of their own.

This week, the trio infuse light and air into St. Helena's former Vanderbilt building with the opening of their new restaurant French Blue.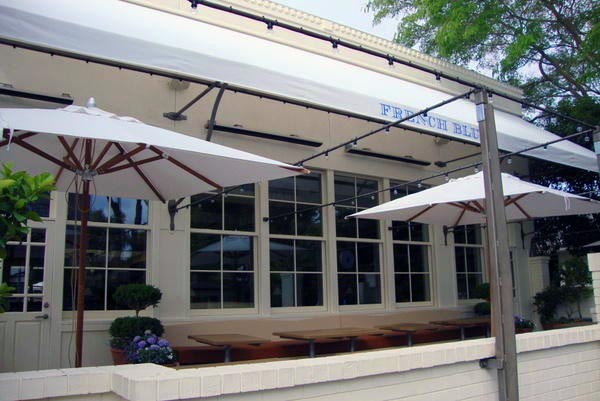 Click here to get more design details on Napa's French Blue!