By
Happy Groundhog Day! This morning almost 18,000 people gathered at Gobbler's Knob in Pennsylvania to witness Punxsutawney Phil's annual prediction. And what exactly did he decide? This is what it says on his website: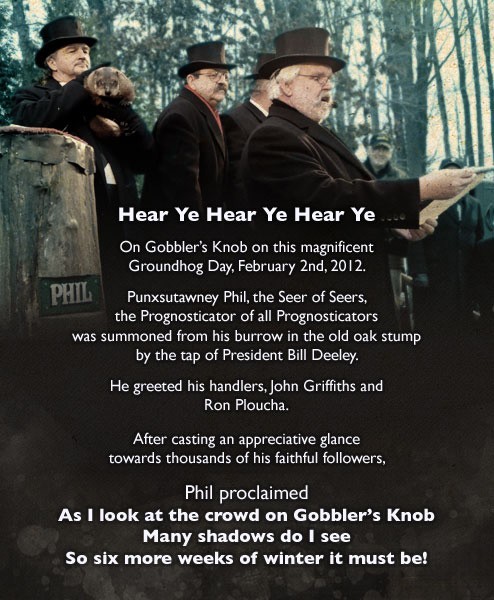 So celebrate Phil and his savvy prediction of even more winter (yikes!) with recipes from our friends at Liquor.com. They've got two drinks native to the great state of Pennsylvania, Punxsutawney Phil's home.
2. Clover Club
DON'T MISS A BAY AREA BEAT! SUBSCRIBE TO OUR NEWSLETTER.