There's nothing wrong with an impromptu springtime trip to Wine Country. Roaming around without a plan has its rewards, but there are days when you just feel more like hanging out somewhere for a stretch. Having good wine and good food are a given, but more and more wineries are offering bocce ball to round out their visitors' days.
Even if you've never played before, bocce ball is a pretty easy game to pick up on the fly (it's also great entertainment for kids making winery rounds with their parents). Depending on the crowd, it can be as competitive or lax as you'd like. There are some basic rules of bocce ball, but don't let that stand in the way of a good time. If you find something that works, go for it.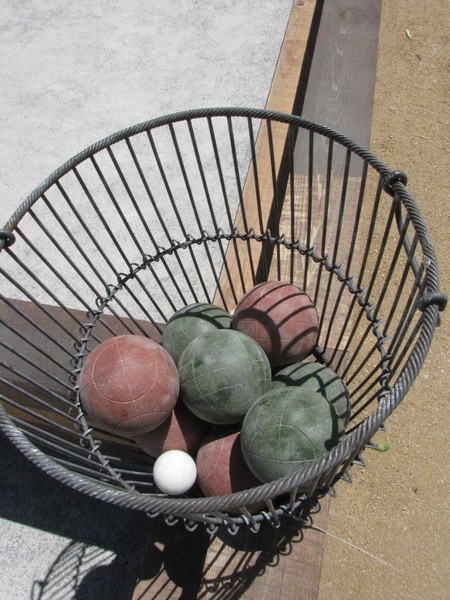 Francis Ford Coppola Winery
At most wineries, bocce ball courts are available on a first-come, first-served basis. But if you're arriving with a crowd and have visions of tournament-type grandeur, it's a good idea to call ahead to check availability. Here are few wineries rolling with it to help jumpstart your planning.
Francis Ford Coppola Winery
It could easily take all day to taste, tour and play at Francis Ford Coppola Winery in Geyserville. The winery has four regulation size bocce courts, and two swimming pools along with game tables for classic card and board games such as backgammon, chess and checkers. If you're a Hollywood fan, you should also check out Coppola's Movie Gallery. Some of the highlights include the original shiny red car from Tucker: The Man and His Dream, Don Corleone's desk from The Godfather and so many Academy Awards that you'll lose count. Coppola is a popular destination for families, so expect some youngsters, especially on the weekends.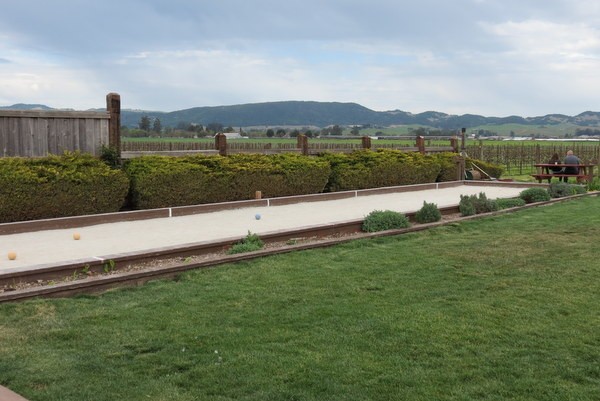 Larson Family Winery
Larson Family Winery
You know you're in for an adventure when you turn up Millerick Road in Sonoma. Handmade signs encourage you to keep bumping along a road that's seen much better days, but when you arrive at Larson Family Winery, you know you've reached a winery where you'll be happy to stay and play for a while. Along with bocce ball, there's a lawn area where you can play ladder golf. Picnic tables are plentiful and dogs are welcome!
Landmark Vineyards
The setting at Landmark Vineyards has the all the makings for the most relaxing game of bocce ball you've ever played, especially in the spring. Flowers of practically every color are in bloom and in view from the bocce ball court, along with Sugarloaf Ridge. There's a table and small shade area at the end of the bocce ball court for hot afternoons.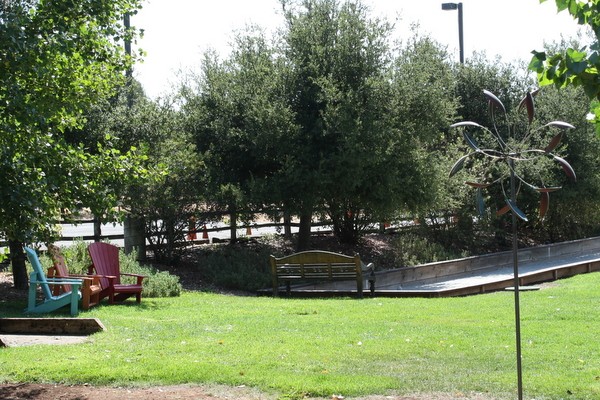 Imagery Estate Winery
Imagery Estate Winery
Imagery has a young, hip feel with plenty of outdoor space to relax and enjoy a sunny day. Along the bocce ball court there are vibrant colored chairs for competitors while they're waiting their turn to roll. Every year 25 to 30 artists design new labels for the latest batch of Imagery wines. The result is the largest collection of wine label art in the world and much of it is on display in Imagery's art gallery. Be sure to take a break from the game to see the gallery.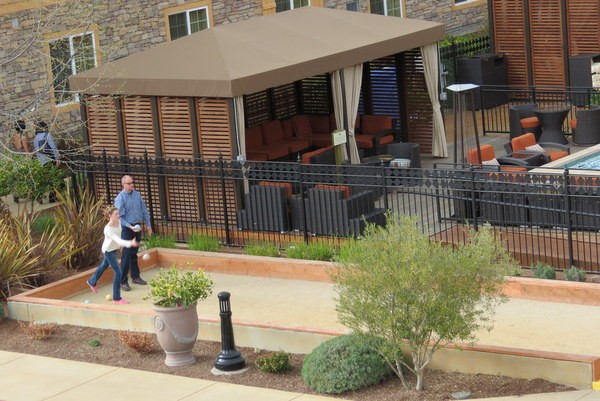 Trinitas Tasting Room
Trinitas Tasting Room
After a sweet pairing of artisanal chocolate and wine at Trinitas Tasting Room, step outside the cave located 40 feet underground, and you'll find the bocce ball court just steps away. If you didn't brush up on the rules before you came, a posted copy of the rules can take you step by step through the game.
Dana can be found on Twitter @drebmann