This is our weekly guest-blog post from the moms behind Red Tricycle, a site that focuses on the "lighter side" of parenting. Every week, they'll be bringing us their picks of stuff to do around the Bay Area with kids. Read the full article here.
Looking for place to visit for a lovely afternoon with minimal planning involved? Hayes Valley may be the perfect destination. It's a tiny yet welcoming neighborhood bursting with tempting restaurants and indie shops, but best of all, it has plenty of spots to satisfy your kid's desires.
When to go: Anytime, but it's probably best to avoid raindrop showers as you'll be outside.

How to get there: Hayes Valley neighborhood lies between Civic Center and Alamo Square. This section of Hayes Street runs between Franklin and Webster Streets. Metered parking is available along Hayes and also on Gough and Laguna Streets. Remember to bring plenty of coins for the meter.

What to wear: It's best to wear layers and add or subtract them as necessary depending on the fog and sunshine.

What to bring: Although gloriously beautiful, Hayes Valley has few trees and thus little opportunity for shade, so be sure and bring sunscreen and hats. You'll probably need a stroller in case you feel the urge to stroll along Hayes Street.
Where to eat: Consider getting picnic supplies from one of the take–out restaurants on Hayes Street (Arlequin to Go or La Boulange) and a quick pick-me-up at Blue Bottle Coffee to dine al fresco in the park. If you'd rather be seated in a comfortable restaurant that will cater to your kids with crayons, a kids menu, and bathrooms, Stacks is a safe bet. Read more...
For dessert: If you've ever hand-cranked homemade ice cream, you'll remember how much your arm ached afterwards. The owners of Smitten Ice Cream have invented a machine that runs on liquid nitrogen and will produce fabulously smooth ice cream in a mere 60 seconds. Your kids will be astonished to watch "Kelvin" smoking in action while you wait. With flavors like fresh mint, carrot cake, and TCHO chocolate chip, this tricked-out kiosk certainly lives up to its name. Read more...
What to do: Patricia's Green, named for activist Patricia Walkup who founded the Hayes Valley Neighborhood Association, is a super-fun playground /lunch spot/green space for kids to explore to their hearts' content. It's equipped with a gigantic roped tower large enough for adults to mount too or hang cradled in the arms of one of the hammocks. Overshadowing the climbing structure is a giant woman made of metal links staring up at the sky. Mother Earth? Could be. Read more...
Another great activity is visiting the boutique shops. There are far too many trendy specialty shops and art galleries to list here and frankly who really wants to drag cherished cargo from shop to shop 'til they drop, but here are two you might want to browse while you're in the neighborhood.  Fiddlesticks offers a blend of modern and classic upscale children's clothing (Tea Collection), shoes (Livie and Luca), accessories and toys. Lili Merveille, "a unique French gift shop," specializes in babies and kids' clothes and also jewels and candies.
Other neighborhood attractions: Hayes Valley Farm is an urban garden located at the corner of Fell and Laguna where the freeway collapsed during the Loma Prieta earthquake. The neighborhood banded together to preserve the land to create this little green oasis in the center of the city. Volunteer days are Sundays, Wednesdays, and Thursdays from 12:00 pm - 5:00 pm. If you go on a volunteer day, wear clothes you don't mind getting dirty and sturdy shoes and bring a water bottle and a snack. Read more...
Seesaw Studio & Cafe has a lovely Scandinavian play space for children to enjoy while caregivers relax in the café with free Wi-Fi. The studio offers a wide range of classes from everything from toddler development and playgroups for Baby & Me to baby sign language. Read more...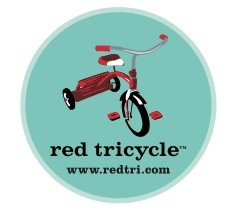 More From Red Tricycle This Week:
Fleet Week Soars Into San Francisco
Kids Block Party at Yerba Buena Family Day