This weekend's Bumbershoot, Seattle's best annual music and arts festival once again offers an opportunity to experience a diverse collection of old favorites and new up-and-coming artists. Although best known for its musical performances on a variety of stages throughout the Seattle Center, Bumbershoot also features stand-up comedy and a large collection of visual art. The weather forecast predicts three solid sunny days–great news for attendees. So it seems a sun hat should be more part of the plan than an umbrella this year. Here are our must-see picks:

Ian Hunter! The frontman of legendary rockers Mott The Hoople performs with the Rant Band. Hunter's solo work since Mott definitely showcases his ability to rock your socks off or bring a tear to your eye with a heartfelt ballad. This is a rare opportunity to witness one of rock's greatest voices.
Sunday Sept 2  7:30pm - 8:45pm @ Starbucks Stage (Mural Amphitheatre)

Ty Segall! This San Francisco garage rocker will perform songs from his upcoming album Twins...or maybe songs from the two or three other albums he has released just this year alone. Infamous for delivering mayhem, Segall always inspires even the oldies to mosh and throw a few elbows.
Monday Sept 3  3:15pm - 4:15pm @ Sub Pop Stage (Fountain Lawn)

Sharon Jones & The Dap-Kings! Veteran vocalist and Daptone Records house band will bring down the house with American funk and soul gems. The perfect combination of a gospel-esque diva and the best revivalist band in the business, this group conjures songs that could've been recorded at Stax in the late 60s.
Sunday Sept 2  1:45pm - 2:45pm @ Bumbershoot Mainstage (KeyArena)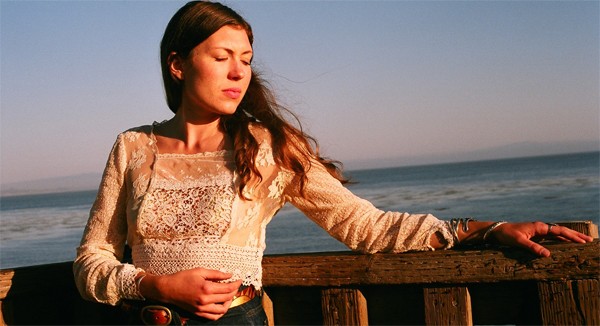 Alela Diane
Alela Diane! This Portland based singer-songwriter plays hypnotic dark and beautiful songs. Diane's gorgeous voice and simple lovely arrangements make such sad songs a complete pleasure to hear–a total rarity these days.
Saturday Sept 1  7:30pm - 8:30pm @ The Promenade (The Promenade)

Wanda Jackson! The Queen of Rockabilly will kick out the jams with Seattle's own The Dusty 45s. And she's certainly not past her prime: Jackson's bad-girl growl still gives off a very anti-Sandra Dee vibe.
Sunday Sept 2  9:30pm - 10:45pm @ Starbucks Stage (Mural Amphitheatre)

Jane's Addiction! LA's genre-crossing rockers reunite to perform their trademark hybrid of psych, rock, tribal, and punk songs. Their music has always drawn a crowd that is potentially at odds, from the velvet wearing vogues to the peachfuzz mustached delinquents weaned on Metallica. Where do you fit in?
Saturday Sept 1  9:30pm - 11:00pm @ Bumbershoot Mainstage (KeyArena)

Fujiya & Miyagi! The Brighton-based trio will unleash their Neo-Motorik electronica on this weekend's crowds, no holds barred. Never have a black turtleneck and stirrup pants been more appropriate, "Now we dance!"
Monday Sept 3  8:00pm - 9:00pm @ Exhibition Hall Stage (Exhibition Hall)

Rebirth Brass Band! The New Orleans institution blends modern musical elements and traditional brass band technique like no other. These guys will have you in your own personal Mardi Gras, thanks to songs you may have heard on an urban contemporary station or maybe even the golden era of AM radio.
Monday Sept 3  9:45pm - 11:00pm @ Starbucks Stage (Mural Amphitheatre)

Gotye! The Belgian-Australian multi-instrumentalist combines the classic and the progressive to create his distinctly eclectic electronica. I gotta check this guy out here, because no way am I spending nearly a hundred bucks to crowd in with his disciples at a traditional venue.
Saturday Sept 1  3:15pm - 4:30pm @ Bumbershoot Mainstage (KeyArena)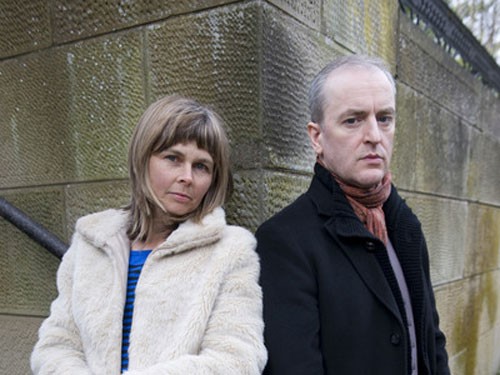 The Vaselines

The Vaselines! Formed in the mid-'80s, Glasgow, Scotland's Vaselines' brand of pop punk is both cerebral and naïve. Get ready for their sophisticatedly goofy earworms, because you will be singing them on the way home until your friends tell you to STFU.
Monday Sept 3  8:30pm - 9:45pm @ Sub Pop Stage (Fountain Lawn)

Dirtbombs! Detroit's The Dirtbombs have been combining the elements of garage punk, soul and R&B together into one shredding live show since 1995. Do the dirty frug until your muscles cramp up and your ears are permanently buzzing or step aside, watch, and learn from those of us who aren't embarrassed to do so.
Sunday Sept 2  5:45pm - 6:45pm @ TuneIn Stage (Fisher Green)

Bombino! Tuareg guitarist and songwriter Omara "Bombino" Moctar delivers soaring jams of rebellion and resistance. Although the instrumentation is pretty much in the standard rock power-trio style, the sound is distinctly non-western and blows me away. Too bad I cannot understand a single word.
Monday Sept 3, 2012 2:15pm - 3:15pm @ TuneIn Stage (Fisher Green)

Mudhoney! Seattle's perennial proto-grunge luminaries have been cranking out records and killing it the world over for the last 24 years. I have heard wannabe rock critics complain that Mudhoney's sound has not evolved much over the years, which is entirely inaccurate, but why should it anyway?! Yeah, they still have a superfuzz stomp box or two. You got a problem with that? I definitely don't.
Sunday Sept 2, 2012 6:45pm - 7:45pm @ Sub Pop Stage (Fountain Lawn)

When in doubt head to the Sub Pop Stage–all the acts on this stage are really good, if not great. So watch where you are walking while you are eating that strawberry shishkabob and elephant ear, rethink that utilikilt you are planning on wearing, and I will see you out there!