With early snowstorms hitting the mountains, the tiny town of Truckee is starting to look like a storybook place to do some holiday shopping. Several stores in the historic downtown section of the town are perfect places to pick up your next gift including cooking supplies and books from the Cooking Gallery, unique jewelry from the Artisan's Market Place or La Galleria or gooey fudge from Sweets Handmade Candies. However, with winter shopping comes cold hands and sore feet. A great remedy for both is a relaxing glass of wine from one (or all) of these three locations this historic, railroad town.

The Uncorked Wine Bar in downtown Truckee is just below the Dragonfly Thai restaurant and is open every day at noon. They offer daily tastings and wine by the glass specials as well as weekly specials. Wednesday is Ladies Night from 4-8 pm with $4 glasses of wine, on Thursday you can get two glasses of wine and a cheese plate for $20 and every Friday from 4-7 pm is the Meet the Winemaker Event. Their Great Wall of Wine includes a huge selection of limited production wines from around the world including Napa Cabernet Sauvignon and California Pinot Noir and you can enjoy your glass by their gas fireplace.

If you are looking to keep it cheap or even free, right next door is the Art Obsessions Gallery. This large gallery is filled with large palette knife oils from Scott Anderson, mythical paintings by Michael Parkes and equine art by Patricia Borum. Make your way to the back of the gallery on a Friday, Saturday or Sunday and have a glass of Chardonnay, Merlot or sparkling wine along with some snacks like olives or cheese.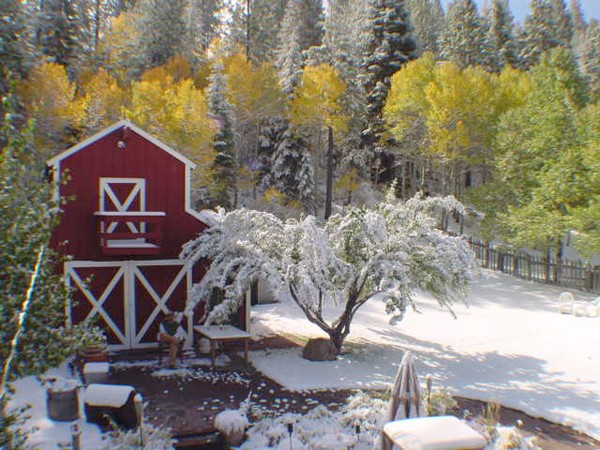 When your shopping is done, head over to the Truckee River Winery on Brockway Road for their wine tastings and special events. The Truckee River Winery is happy to be the highest and coldest winery in California and serve 8 varietals including a Russian River Valley Chardonnay, a Nevada County Merlot and an Eldorado County Pinot Gris. Their cozy tasting room has a fireplace, rustic furniture and a bar and a small retail shop — all surrounded by wine barrels. On Monday through Friday this winter their Apres Happy Hour offers 20 percent off all wine and beer and Friday is Game Night.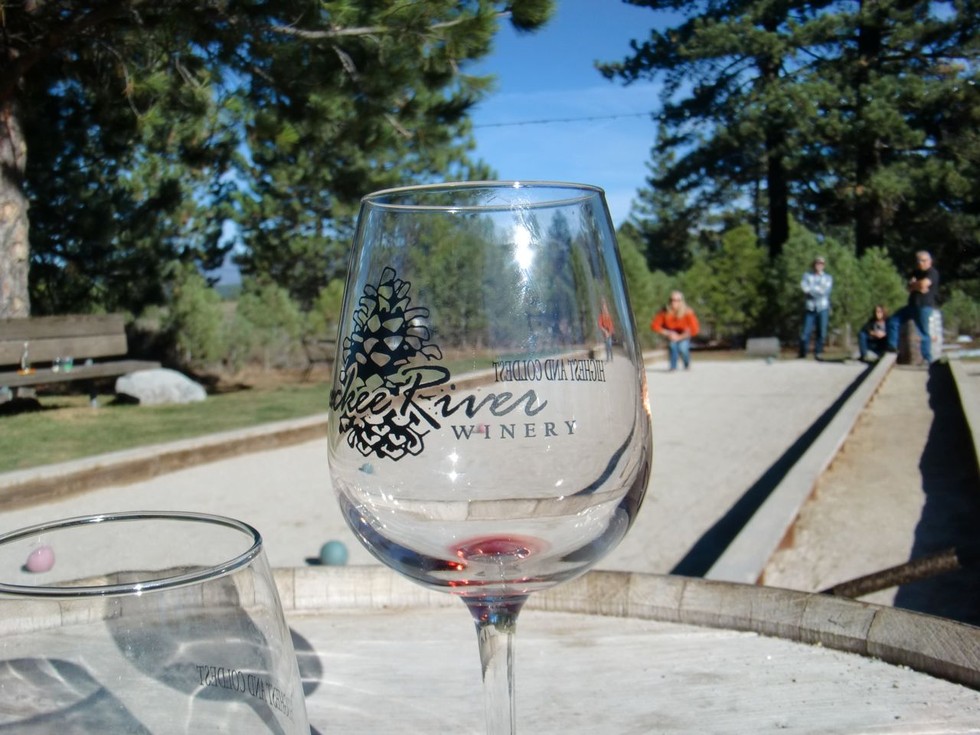 Top photos courtesy of Uncorked and Truckee River Winery. Bottom photo by Christina Nellemann