We're in the final holiday crush. Sure, it's important to get that shopping done, but a little rest and relaxation can make finding the perfect gift oh so much easier. If you need a break from the holiday hustle and bustle, a nice warm soak in Sonoma maybe all you need to make the season a little more soothing.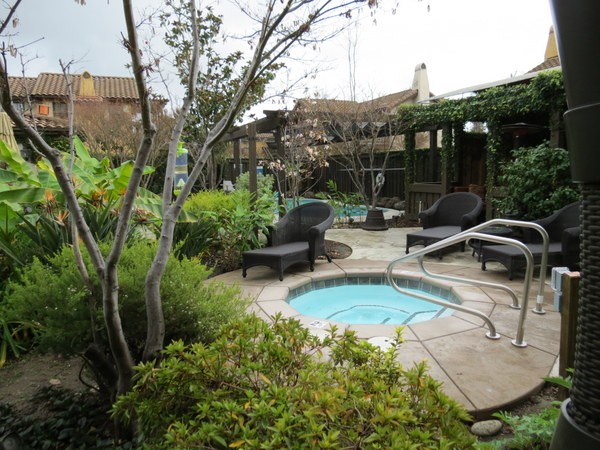 Throw a swimsuit in your bag and jump in the car. You'll start to relax as the scenery starts to change. Sonoma Plaza is decked out in its holiday best, but save that for later. Instead head down Broadway about a mile to The Lodge at Sonoma Resort & Spa – emphasis on the spa part.
Tucked away far toward the back of the property, you have to trust the signs to lead the way to Raindance Spa, where pampering yourself is a little easier and more affordable than you might think. Along with an extensive menu of treatments, this Condé Nast Top 100 Spa (three years running) offers what's called a day use pass. For $40 most weekdays, folks can get access to some of the spa's most relaxing features. Space is limited based on spa occupancy, so call ahead for availability, 707-931-2034. Open daily, 9 am-7 pm.
After you arrive, my suggestion is to put your things in your locker, put on your swimsuit and head straight to the garden. Sunny or rainy, this area will warm you up. Two Jacuzzis and two soaking pools are hidden amongst the flora and fauna in the spa's well-manicured backyard.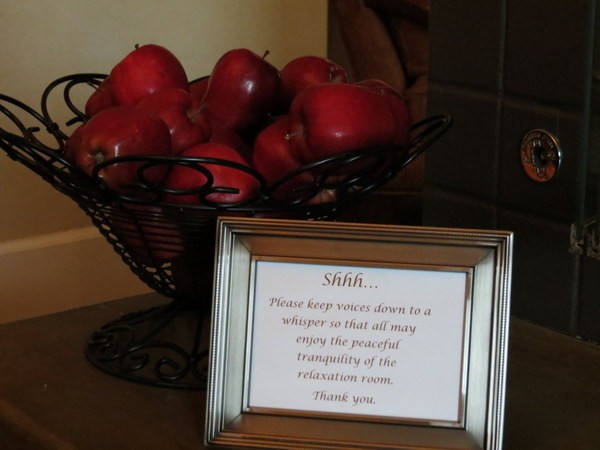 Before you turn into a prune, head up the stairs and retire to the Relaxation Room, where a warm fire and warm tea await to make you forget all about that present you still have to find for Aunt Sally. If you just can't seem to get that shopping thing off your mind, take a stroll into the Spa gift shop. There's all sorts of locally made goodies from Matanzas Creek Lavender Products and Michele's Apothecary that should please even the pickiest person on your list. Some of the products from Michele's Apothecary are actually made using petals picked from the 800 plus rose bushes that grow on the Resort property. How's that for adding a little gee-whiz to your gift giving?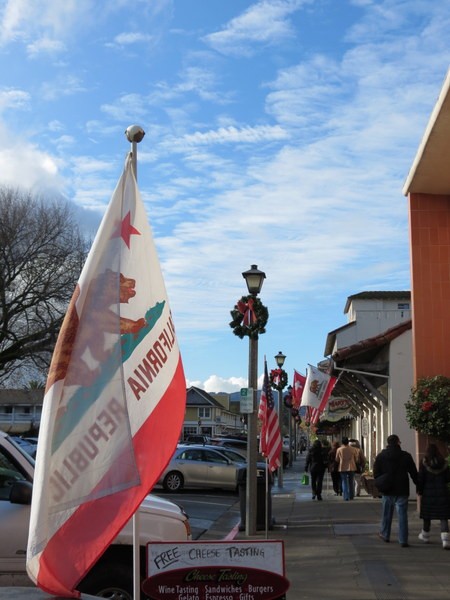 Sonoma Plaza
Soak, shop, repeat. When it's time to re-enter the real world, head to Sonoma Plaza before you drive home. It doesn't matter how many times you've been– you can discover something new, or enjoy an old favorite. Grab a bite to eat at the girl & the fig. Pick a tasting room to enjoy a glass of wine or have a taste of cheese at Sonoma Cheese Factory. Do this right, and you can enjoy a nice stroll and have all that shopping finished before you hit the Golden Gate.
Dana can be found on twitter @drebmann