Celebrate the season with California's best wines and food pairings.
FLORA SPRINGS CABERNET SAUVIGNON
Flora Springs Holiday Cabernet Sauvignon started as an annual wine tradition made especially for our wine club members. Over the years, popularity has grown and we now offer it to mailing list members as well. This year there are three different bottles of the 2008 Holiday Cabernet Sauvignon featuring a theme: JOY, HOPE, PEACE. These limited edition Napa Valley Cabernets are sold separately, or as a ready- to-give three pack in a gift wrapped box.
To order this wine visit www.florasprings.com

VENGE VINEYARDS 
SILENCIEUX 
CABERNET 
SAUVIGNON:
THREE GENERATIONS OF 
FARMING, PRODUCING, AND 
PURVEYING FINE WINES
A NAPA VALLEY HERITAGE 
SINCE 1968
Our wines are best when shared with others around your table. 
Pass a bottle of Silencieux 
Cabernet this holiday season, 
it pairs perfectly with all of your fall and winter favorites.
We invite you to join us around our table to taste the New 
Generation of Venge Wines 
at our Calistoga Estate. Visitation by Advance 
Reservation Only
707-942-9100, Venge Vineyards , 4708 Silverado Trail
 Calistoga, CA 94515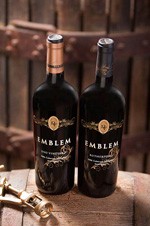 MICHAEL MONDAVI
Legendary Name, Legendary Wine. From the everyday to the extraordinary, the Michael Mondavi Family wine collection fits any occasion. Hand crafted to reflect history, place and passion. Our wines are meant to be shared. Emblem wines showcase exceptional single vineyard quality yielding some of the finest fruit produced in the Napa Valley.  The Michael Mondavi Family Estate Taste Gallery is located in the heart of Carneros growing region. The scenic landscape will invite you back for a second glass, maybe even a third.
 
Michael Mondavi Family Estate, 1285 Dealy Lane, Napa California 94559
707-256-2757. Open daily 11 am to 5 pm. Receive 15% off your purchase of Emblem Wines by ordering online. Enter promotional code 1285x to receive your discount.

HALL WINES
HALL Wines employs organic small-vine viticulture, precision winemaking, wild yeast fermentation and micro-block blending to craft extraordinary artisan wines.
HALL crafts four wines that are available in select wine shops and restaurants around the country. HALL also crafts a collection of small-lot artisan wines that are only available through their Napa Valley tasting rooms and their website. These include unique single-vineyard 
wines that express the terroir of premiere vineyards in Napa and Alexander Valleys.
401 St. Helena Hwy. South 
St. Helena, CA, 94574. 
(707) 967-2626
. Hours of Operation: 
Open daily, 10 am – 5:30 pm
. 7X7 Subscribers enjoy $1 ground shipping on orders of six or more bottles.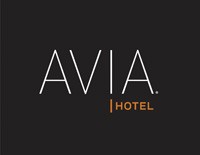 Bread Pudding
Serves 6
½ Loaf of Favorite Bread (However, Brioche works best) cut into 2 inch cubes
4 Whole Eggs
1 Egg Yolk
2 Cups Heavy Cream
¼ Cup Chopped Mixed Herbs (Parsley, Chives, Sage, and Thyme)
Salt and Pepper to taste
Preparation:
In medium mixing bowl combine the whole eggs, yolk, cream, herbs, and seasoning. Mix well and set aside. In a large mixing bowl combine the bread and egg mixture until bread is well coated. Grease a half cookie sheet and lay out the bread mixture assuring to have one even layer. Bake at 350 degrees for approximately 20 minutes. The mixture may "soufflé." If this occurs let it be and continue baking. Remove from oven and cool. Any soufflé will subside once the bread is out of the oven.
Green Beans
Serves 6
1 Pound Green Beans
1 Tablespoon Butter
1 Tablespoon Granulated Sugar
2 Tablespoon Water
Salt and pepper to taste
Preparation:
Bring large pot of water to a boil. Clean beans by removing stem. Blanch green beans in boiling water until tender. Remove beans once cooked and shock them in an ice water bath. Be sure to only leave the beans in the bath long enough to cool them. If they are left too long they will absorb too much water and become tasteless.
Lamb Loin
Serves 6
2 Pounds Lamb Loin
Salt and Pepper to taste
Preparation:
Cut the meat into 5 ounce portions. This should be about two pieces per loin. Season and set aside.
Plating:
Sear off the lamb in a cast iron pan and cook to desired temperature. While the meat is cooking, place the green beans, sugar, butter, water, salt and pepper into a sauté pan and cook until nice and glazed. Cut the bread pudding into square pieces and put one piece in the center of each plate. Arrange the glazed beans atop the pudding on the plate. Once the meat is at desired temperature, remove from pan and let rest 2 minutes. Slice the meat and arrange atop the green beans. Season to taste and finish with your favorite sauce 
and garnish.