Celebrate the season with California's best wines and food pairings.
Chappellet 
Signature 
Cabernet 
Sauvignon
The Chappellet family invites you to experience the extraordinary wines and stunning natural beauty of Pritchard Hill, one of the New World's most legendary winegrowing sites. Hailed by 7x7 for our "fantastic wines," "famous gardens" and "the best view in the valley," we offer an unforgettable tour and tasting experience. Amble through our picturesque vineyards and savor our world-famous wines in an intimate exploration of the terroir of Pritchard Hill.
Reservation Required. Tour & Tasting: Daily 11 am and 1 pm. Tasting Only: Daily 10 am and 3 pm. 1581 Sage Canyon Road, St. Helena, CA 94574  707-286-4219

2008 SPRING MOUNTAIN 
DISTRICT CABERNET SAUVIGNON
Terra Valentine stretches between two Spring Mountain estate properties whose varied terrain shines through in the robust yet balanced style of the wines. The 2008 Spring Mountain District Cabernet is a blend from the Wurtele and Yverdon vineyards, showcasing the diverse soil types and ripening patterns that the mountain bears.  On the nose the wine offers boysenberry and bright fruits along with spicy cedar.  Candied fruit lingers on the palate while being balanced by classic Spring Mountain acidity which allows the wine to complement the Simply Delicious Rosemary Turkey.
Retail: $45, Terra Valentine, 3787 Spring Mtn. Rd, St. Helena, Ca 94574
707-967-8340, Mon-Sun 9 to 5 pm, Appt. Only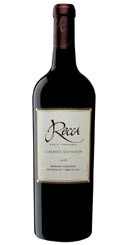 2008 Cabernet 
Grigsby Vineyard
At Rocca Family Vineyards, we believe deeply that all great wines are made in the vineyard. Our 2008 Grigsby Vineyard Cabernet is a perfect example of this vineyard's signature ability to balance richness and concentration with style and elegance.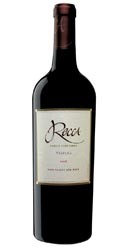 2008 Vespera
This inaugural 2008 bottling of Vespera is our most up-front, friendly, warm-and cozy wine of the vintage, a vinous equivalent of Nonna's home cooking. The aromas here are rich and warm and inviting, a fruit-forward mix of black cherry, milk chocolate and espresso, with hints of cinnamon 
and vanilla.
Cab Retail $75/ Vespera Retail $45, 129 S. Devlin Road, Napa, CA 94558
707-257-8467. Tasting Salon is open by appointment only. sales@roccawines.com
2008 Affinity Cabernet Sauvignon
Just in time for the holidays! Our award-winning 2008 Affinity, a classic Napa Valley Cabernet Sauvignon blend. Affinity's deep, dark berry, cassis, and mocha flavors match beautifully with beef roasts, duck or ham.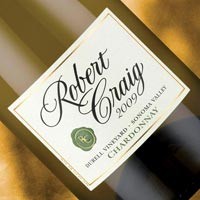 2009 Durell Vineyard Chardonnay
From renowned Durell Vineyard in Sonoma Valley, this stylish wine is the perfect partner for any holiday gathering. The brilliant fruit and clean, crisp finish are an ideal match for appetizers, roast turkey and seafood dishes.
Affinity Cabernet: $50 retail, Durell Chardonnay: $48 retail. Available on website or call 
Jeff at 707-252-2250 x 1. 
Offer code for internet purchases: 7x7 (Complimentary shipping for 2+ bottles)

Robert Craig Tasting Salon, 625 Imperial Way, Napa, CA 94559
707-252-2250 x 1. By appointment, Mon-Sat 
10 am–4 pm; Sun 11 am-4 pm

Simply Delicious 
Rosemary Turkey
I do love the gathering of friends and family for Holiday meals. I prefer traditional dishes such as this very simple Simply Delicious Rosemary Turkey. The recipe is fairly stress proof and amazingly mistake proof to prepare.  Scents the whole house in mouthwatering aromas and looks great on the platter!
I quite often roast small potatoes tossed in the same mixture on other occasions and use a scaled down version for chicken.
Ingredients:
1 12-16 pound whole turkey
½ lb. softened butter
½ cup olive oil
3 Tablespoons Chopped fresh rosemary
2 Tablespoons minced fresh garlic
2 teaspoons of finely chopped fresh parsley
1 teaspoon ground black pepper
Salt as desired
Directions:
Preheat oven to 325 degrees
Mix the olive oil, butter, rosemary, garlic, parsley, salt and pepper together in a bowl.
Remove giblets (in my house they are called THE UGLIES)
Wash the turkey inside and out.
Gently loosen the skin with a wet hand from the breast all the way through the thigh part of the drumstick.
Spread the rosemary mixture under the skin. Be generous but if there is any leftover mixture, it can be spread on the outside of the breast.
Place the turkey breast side up in a 
roasting pan with rack.
Roast for approximately 4 hours (15-20 minutes per pound)
The internal temperature should be 180 degrees or until the juices run clear.
The turkey should rest for at least 20 
minutes before carving.
See, I told you it was Simple 
and SIMPLY DELICIOUS!