What started as a walnut orchard in 1967 has become a unique winery located halfway between the towns of Napa and Yountville. Silenus is home to a collection of artisan winemakers who create some of Napa Valley's most sought after boutique wines. Come join us for a tasting to sample their wines. We are positive you'll find these handcrafted varietals to be exquisite and entirely pleasurable.
Modus OPERANDI
For some, determining ones true purpose in life is accomplished thru following the path of least resistance, and thus relinquishing to passion.  
Thats exactly what Dallas native Jason Moore did when relocating to Napa Valley, following his passion for wine to start Modus Operandi Cellars and Vicarious Wines.
Only 7 barrels of the 2008 Modus 
Cabernet Sauvignon were bottled which consists of a hand picked selection of Jason's finest Cabernet lots from his favorite new French oak barrels.

Silenus Winery
We have been growing our Cabernet Sauvignon in the same Oak Knoll District vineyards surrounding the winery for 44 years. Our grapes benefit from the sandy and gravelly soil deposited by Dry Creek as it changed its course over millennia.
The creek's legacy can be sampled in our 2008 Cabernet Sauvignon; a complex yet balanced wine with depth and nuanced flavors that will pair well with any holiday dish. Visit the winery and enjoy a glass!



Cielo Malibu 
Estate Wineyards
2009 WOODSTOCK COLLECTION 
BLACK WIDOW
85% Cabernet Sauvignon
15% Petite Sirah
Oakville/ Napa Valley
Sticky, brackish blood in color. Nothing comes close to the caved cloak of flavors that slowly open up into a deep red-velvety treat, a winter's supply of firewood – oak, pine, and maple – dusted with candied cassis. Bold yet creeping and smooth tannins, and a smokey blackberry finish. This wine will "wow" you, a smoky study of candied cassis and wild blackberry, and its smooth, hearty, yet delicate and shy. Pair with an empty glass.

Due Vigne
The Due Vigne Nebbiolo is grown at 2400' elevation in pure slate rock and soil above the American River in El Dorado County California. The vineyard yields just 3 pounds of grapes per vine which provides for an incredibly complex and intense experience which includes earthy and plum flavors layered with mushroom and licorice, a result of the distinct soil in which it is grown. Drink with fine Italian fare and enjoy how the wine evolves by the minute in the glass!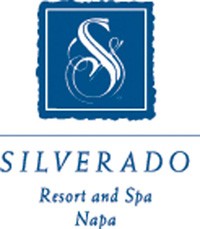 Mediterranean 
Spice Dusted 
Scallops
Dayboat Scallops
8 each u- 10 dayboat scallops
3-4 tbls Mediterranean spice mix 
(recipe below)
1 tbls sea salt
.25 cup grapeseed oil
.25 cup unsalted butter
Method:
Season scallops with salt and spice mix. Heat large sauté pan over medium high heat and add oil. When the oil is hot, add scallops carefully as to not ignite the oil. Cook the scallops about 3 minutes and then carefully turn over. After 2 minutes add butter to pan and quickly baste the scallops several times over with the butter. Remove scallops to a plate with a napkin to absorb butter and oil.
Mediterranean 
spice rub
1 cup each coriander, cumin and 
anise seed
.75 cup caraway seed
.25 cup black peppercorns
Method:
Lightly toast then grind all seeds and the peppercorns separately into a fine dust. Mix them together. Store in an airtight container. Keeps 3-4 weeks.
To finish your plate:
A great accompaniment to these Mediterranean Spice Dusted Scallops is sweet potato puree. Top with fried shallots or a few sprigs of Sausalito watercress lightly tossed in orange infused olive oil.

Coleman Nicole
As a family owned and run business, Coleman Nicole takes great care and pride in presenting you small lot artisan Pinot Noir from single vineyard sources. Brandon Miller's passion for exceptional Pinot Noir is clear in every bottle produced. Silky and clean, the 2009 Morris Ranch expresses true Pinot Noir characteristics. Mouth-watering cherry and cranberry, crushed mineral, nice acidity and a beautiful finish will pair well with salmon, duck, and plenty of pork meals or natural rind cow's milk cheeses.

MATTHIASSON
MATTHIASSON is a family endeavor, the effort of Steve and Jill Klein Matthiasson, and our two sons. For our wine, we have selected a small number of exceptional vineyard sites to make unique wines of the highest quality.
The 2010 MATTHIASSON NAPA 
VALLEY WHITE WINE is our new-world conception of a mythical ideal old-world wine…a California wine with a spiritual connection to Friuli, Italy, the blend is 59 percent Sauvignon blanc, 20 percent Ribolla gialla, 14 percent Semillon, and 7 percent Tocai friulano.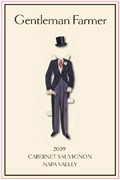 Gentleman Farmer
Who are we?
Gentleman Farmer is created by the men of Poem Cellars; Joey Wolosz & Jeff Durham, the gentlemen, Scott Tracy, the sommelier and Jason Moore, the winemaker.
 
What makes our 
wine different?
We seek to craft beautiful and articulate wines that elevate and reward the senses.
We offer balanced wines meant to be enjoyed at the table. The common theme of our wines are lush ripe fruit, bright acidity and minimal use of new oak barrels.

Highlands Winery
Highlands winery is a small artisan winery founded by Napa Valley Wine veterans as a super- premium producer of Cabernet Sauvignon and Zinfandel.
We are featuring our 2006 Highlands Napa Valley Cabernet Sauvignon which scored 93 in Wine Enthusiast magazine. This is a really impressive Cabernet Sauvignon. It shows a classic Napa profile, with brilliant balance including near perfect tannins. It pushes the cassis flavors to the edge of the envelope without going over the top. It gets better as it warms up in the glass.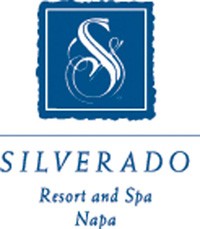 Portabella 
Mushroom Soup

4 medium onions, finely diced
1 cups unsalted butter
.5 cup flour
1 cup dry sherry or a well-aged Cabernet
1 gallon vegetable stock made with mushroom stems
10 ea clean and chopped portabella
3 cups cream
1 cup San Joaquin Gold cheese, grated large
1 cup fresh Chervil leaves
Method:
Add butter then onion over medium heat. Cook about 10 minutes. Add flour and cook 5 to 8 minutes. Add sherry and stock and whisk out lumps. Simmer 5 minutes. Add mushrooms to blender with soup base and puree. Add to veloute base. Bring to simmer and season. Add cream and simmer. Correct seasoning and strain. Serve in warm bowl and garnish with cheese and chervil.
Silenus Vintners is open Daily, 10 - 4 pm by appointment. To schedule your appointment please call (707) 299-3930 or send an email to tastingroom@silenusvintners.com. 5225 Solano Avenue, Napa, California 94558