Celebrate the season with California's best wines and food pairings.

Sledgehammer Cabernet Sauvignon is a Cab so big we had a hard time fitting it in the bottle. It's a Cab drinker's staple with deep red color and a bold, full bodied structure. This is what happens when you take a sledgehammer to Cabernet grapes – an explosive wine that packs a powerful punch to the palate. Enjoy it's fully integrated flavor that is truly ground breaking.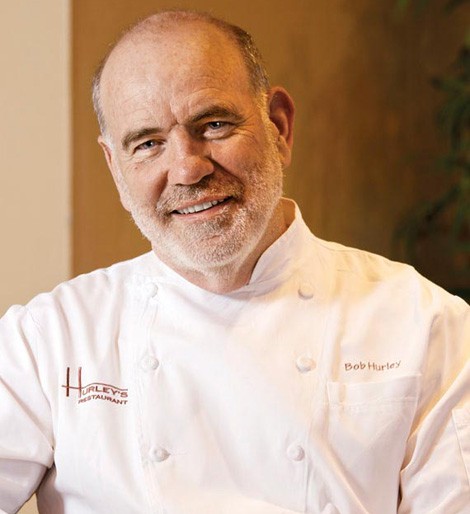 Chef Bob Hurley from Hurley's in Yountville
Braised Wild Texas Boar in Red Wine with Polenta and Roasted Winter Vegetables
serves 6
Combine and Marinate Overnight:
3 lbs. Wild Texas Boar
1 large carrot, peeled and diced
2 ribs celery, peeled and diced
1 onion, peeled and diced
7 cloves garlic
10 juniper berries crushed
3 bay leaves broken up
several springs of fresh thyme
5 cups red wine (syrah, zinfandel or cabernet sauvignon)
2 quarts veal stock
Remove boar from marinade and set aside. Strain all solids from wine marinade and set aside.
In saucepan, heat wine to a simmer and skim all the impurities from top while reducing by half. Meanwhile pat meat dry with towel, season and brown in a heavy skillet with about 5 tablespoons olive oil.
When browned, add the reserved vegetables to the mix to lightly caramelize them. Then add, wine and finally veal stock to cover (if you find yourself short on veal stock, use a fortified chicken stock). It is important that the meat is covered with liquid during the braising. Bring to a simmer, cover and place in a 300 degree oven for approximately 3 hours or until very tender (after two hours, check every 30 minutes or so).
When meat is tender, remove from braising liquid. Strain all solids from liquid and discard. Place braising liquid in saucepan and reduce slowly while skimming off fat and impurities. Reduce until it reaches desired volume, viscosity and flavor (generally by at least half).
While sauce is in progress, take the partially cooled meat and clean off the major fat and sinew – set aside. 30 minutes before serving, combine meat and sauce. Heat gently and hold.
Winter Vegetables:
4 carrots
2 turnips
2 oz. whole cippolini onions (Toss with 1 Tbs. balsamic vinegar and 3 Tbs. olive oil and salt and pepper. Roast ½ hour at 350 degrees. Let cool and peel.)
2 Tbs. unsalted butter
salt and pepper
Peel carrots and turnips and cut into 1 inch pieces. Toss in melted butter and roast in 350 degree oven until tender (20 minutes).

Polenta
1 cup Polenta
4 cups water
4 oz. parmesan cheese, freshly grated
2 Tbsp. unsalted butter

Bring 4 cups water to boil and add polenta in a steady stream while stirring. Return to a boil stirring constantly until polenta begins to dissolve and does not stick to bottom of pan. Turn heat to low, simmer and cook for approximately 30 minutes. During this time you may need to add more water to maintain a very thick consistency that pours. When polenta is smooth and creamy, add butter and mix well.
To Compose:
Place heated polenta on plate. Cover with ragout of boar and arrange roasted vegetables around the edges.