Attention all tennis fans: if you didn't know, the Honey Deuce is the official cocktail of the US Open. The honey what, you ask? It's a combination of vodka, lemonade and raspberry liquer so popular that since its creation in 2007, fans have consumed over 100,000 of them. So, to get into the true spirit of the US Open, Liquor.com has provided us with the recipe for this new classic plus an old thirst quencher, the Racquet Cocktail, which dates back to 1893!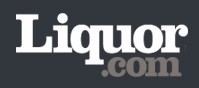 Honey Deuce
Contributed by Nick Mautone

INGREDIENTS:
•    1.25 oz Grey Goose Vodka
•    Fresh lemonade
•    .5 oz Chambord or other premium raspberry liqueur
•    Garnish: Honeydew melon balls
•    Glass: Highball

PREPARATION:
Fill a chilled highball glass with crushed ice and add the vodka. Fill with lemonade to just below the rim and add the raspberry liqueur. Garnish with honeydew melon balls.

Racquet Cocktail
Contributed by David Wondrich

INGREDIENTS:
•    2 oz Plymouth Gin
•    1 oz Noilly Prat Dry Vermouth
•    1 tsp Bols Crème de Cacao White
•    2 dashes The Bitter Truth Orange Bitters
•    Garnish: Thin slice of lemon peel
•    Glass: Cocktail

PREPARATION:
Fill a mixing glass with cracked ice and add all the ingredients. Stir, and strain into a chilled cocktail glass. Twist a thin slice of lemon peel over the top and drop into the drink.