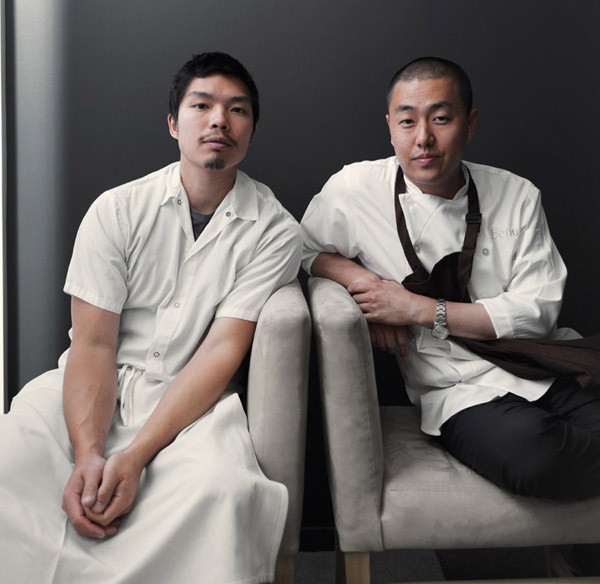 The Tastemakers
Anthony Myint, 33, restaurateur and Corey Lee, 33, Benu chef-owner
Photographed by John Lee in Benu
In a city luxuriating in the comfort of tomato sauce and pizza dough, Corey Lee and Anthony Myint have opened restaurants that are anything but the usual. They've received gushing write-ups in Food & Wine, GQ, and The New York Times. Benu was nominated by the James Beard Foundation for a 2010 Best New Restaurant award, and in July, McSweeney's launched its new cookbook imprint with Myint's Mission Street Food, coauthored with his wife Karen Leibowitz. But this is where the commonalities between the two end. Myint, a former line cook, began his rise as the founder of Mission Street Food, a scrappy pop-up that, with the help of chef Danny Bowien, evolved by the seat of its pants into Mission Chinese Food. Along with chef Jason Fox, he then helped open casual-meets-fine-dining Commonwealth with a Mission sensibility and an amuse bouche. Meanwhile, Lee's progression has been more studious. He made his name first as the lauded chef de cuisine of The French Laundry before moving to SF to open Benu—a restaurant that draws patrons from Asia making one-night stopovers just to try it. "I think Benu is part of a time that's recalibrated fine-dining expectations," says Lee. "What makes the city exciting isn't its number of restaurants but the number of restaurants that are unique." Myint's and Lee's are cases in point.