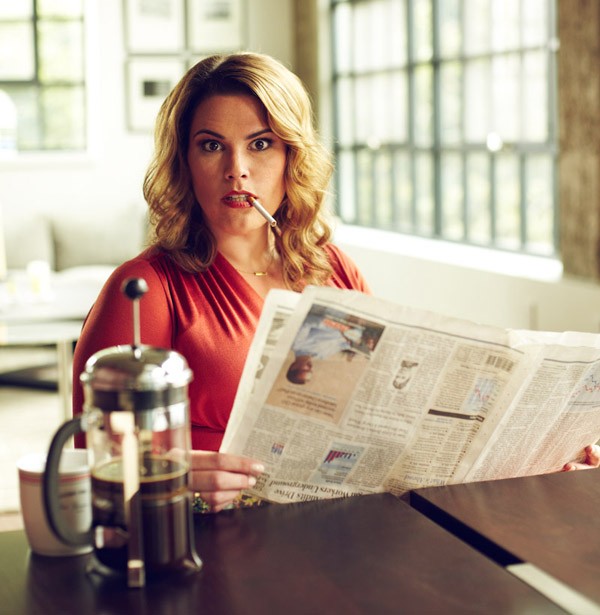 [READERS' CHOICE]
The Funny Girl
Beth Spotswood, 33
Political satirist and SFGate columnist
Photographed by Alex Farnum in South Park
In 2007, Beth Spotswood was just another blogger spouting musings on San Francisco life, alternately pining over and poking fun at Gavin Newsom online. That year, she was plucked from Internet obscurity to write a regular column on SFGate about the then-mayor, using her humor to take note of his public self-destruction. "Gavin's personal tragedy was my professional triumph," says Spotswood, who now hosts an online satire show called Necessary Conversation. Next to her bestie Melissa Griffin, Spotswood performs a dynamic homage to the film Anchorman every week for her loyal viewers. Donning 1970s attire and bad wigs ("They've never been washed. I can't imagine what's living in them"), the former fashion student and Beach Blanket Babylon costume mistress reports on only-in-SF happenings, from Pride to the Young Republican Date Auction, and uses her sharp tongue to savage the city's politicos. With the mayoral race in full swing, the Missionite's comedic material folder is brimming. "I've gotten a lot of shit for saying that Leland Yee was funny," she writes on her blog. "What? He was! Leland Yee is the only candidate I've never really met, and also, he's got the best crazy past for blog fodder. But if the guy makes a funny joke, he should get credit for making a funny joke."