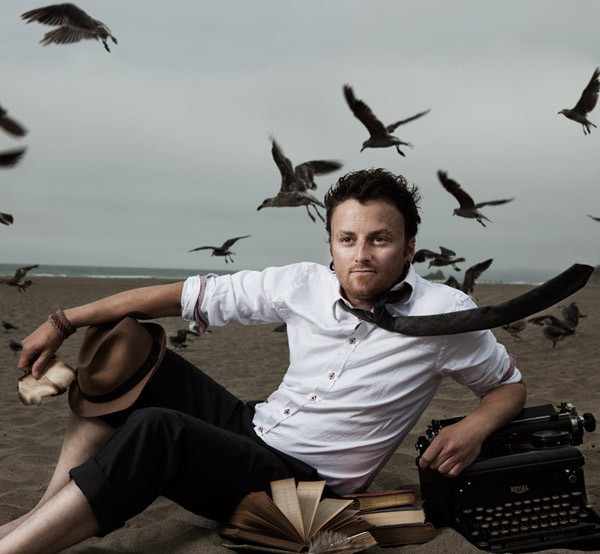 The Travel Guide
Stuart Schuffman, 30
Broke-Ass Stuart blogger
Photographed by Chad Riley on Ocean Beach
Stuart Schuffman (known on his website as Broke-Ass Stuart) has made himself the common-sense antidote to blind consumerism and choking debt. As a charismatic, potty-mouthed travel writer and purveyor of cheap fun, Schuffman seeks out the best places to eat, sleep, drink, play, and live frugally in his zines and guidebooks for exploring San Francisco and New York. In June, IFC took his made-for-TV personality and premiered a six-part documentary series starring Schuffman called Young, Broke and Beautiful. Hitting up unlikely cities like Baltimore, Boston, and Detroit, he led viewers beyond the usual tourist traps to budget-friendly hot spots: house shows with New Orleans' Sissy Bounce star Big Freedia and spooky walks in graveyards. A second season is still up in the air ("It'd be cool to do Omaha, Nebraska," he says), but the summer release of his book of the same name—a guide to living cheaply anywhere—has brought out plans to expand his website empire to include Los Angeles and Seattle. "No matter what, if I woke up tomorrow, sold 30 million books, and was hella rich," says Schuffman, "I'd still like shitty bars." It seems that for Schuffman, "broke" is mostly a state of mind.