This SF-based dynamic duo is taking the nail industry by storm. Floss Gloss, a nail polish company that started out as college friends having after school "nail time," is now an ever expanding business that can now be found in the likes of Urban Outfitters, Birchbox, and over 50 stores worldwide. Founders Janine and Aretha give us a peek of what it's like to be a Gloss BOSS, and how San Francisco has played a key part in their success 
How did Floss Gloss come to be?
A: Many years of hard work, late nights, endless research and passion.
J:  Floss Gloss was originally our crew name in college. Just a group of girlfriends, getting together after class, having "Nail Time." We'd  sit around my kitchen table on 24th & Capp and watch America's Next Top Model, have dinner, and paint our nails.  
Aretha had already been mixing her own custom nail polish colors since the mid-90s, due to the lack of colors outside of Red or Pink. I couldn't get enough of this particular color she was mixing. I had it on my nails all the time senior year. I was getting mobbed at the cafe and in the studio about what shade it was and where they could buy it. I was sending girls over to Aretha's painting studio to purchase. We had our own little casual operation going on already before we knew it.  
Fast forward to the fall of 2010, we both have BFAs in Fine Art and we are both working in the food service industry in San Francisco. In the spring of 2011, Floss Gloss Ltd was formally founded. We then started to write a business prospectus to seek funding and manufacturing.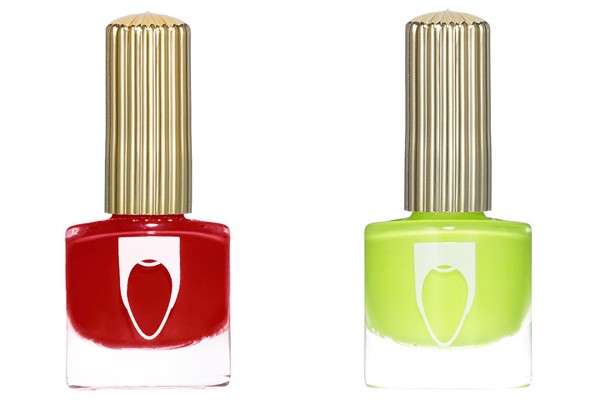 What makes you different than the other nail polish companies in the industry?
A: Lots, we are the only two employees at our company. Our bottle is designed slightly smaller, since you never finish a whole bottle. Our brush touches the bottom so you can use every last drop. Our packaging is visually pleasing. I could go on...
J: Our branding, visually and physically, has had a huge impact on what sets us apart. Floss Gloss Ltd is definitely not your typical beauty brand or nail polish brand, but our product performs, if not exceeds expectation. We are much more creative and artistic than commercial and typical.   
What affect did San Francisco have on your creating your brand?
A: San Francisco is where Janine and I met and is our biggest resource for people, places, and things.
J:  We were neighbors in college in the Mission. Our manufacturing is in the Bay Area and that has had a huge impact on our brand and the close attention to detail, especially in our first year.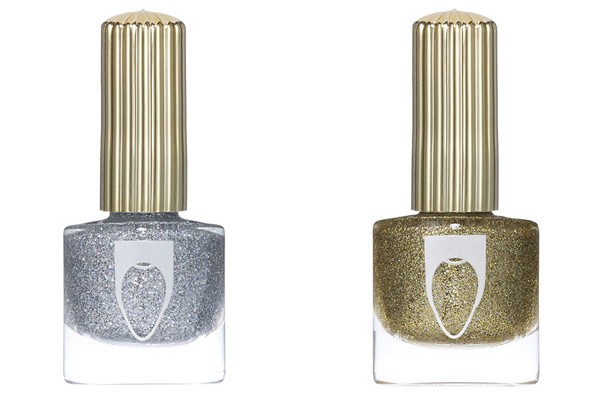 If Floss Gloss could be summed up into one person (famous or not), who would it be?
A: Janine and I of course.
J: US. Janine & Aretha. The brand really does speak directly from our hands. 
Who is your ideal client? (If there is such a person)
A: Any person who has a passion for unique nail color, I am thankful for every customer.
J:  Floss Gloss Ltd transcends age. There is a Floss Gloss color for everyone.  The packaging evokes feelings and memories for women of all ages. The ribbed gold cap has a vintage feel and women are constantly connecting. You don't necessarily have to be a 'bad girl' or a rap fiend to enjoy Floss Gloss. Anyone could be ideal.    
Want to rock the gloss to make you floss? Check out flossgloss.com and nail it in time for New Year's!
Mary Sanchez (mary@makeupregistry.com) has been in the beauty industry for over 10 years. When she's not writing for 7x7, she's making faces beautiful as a bridal makeup artist.