The San Francisco-based sitcom Full House always provided me with a wholesome view of the world; it gave me hope that within 30 minutes, you could solve any dilemma in your life. Despite the layer of cheese melted on top of each episode, they remained a seemingly perfect all-American family that I wanted to be a part of.
But what if the Tanner family lived in San Francisco now? A part of me wants them to remain untarnished and gleaming with innocence, but in the end, being too perfect is irritating. Here is some insight of what each member of the Tanner family would be doing in real-life, modern-day San Francisco: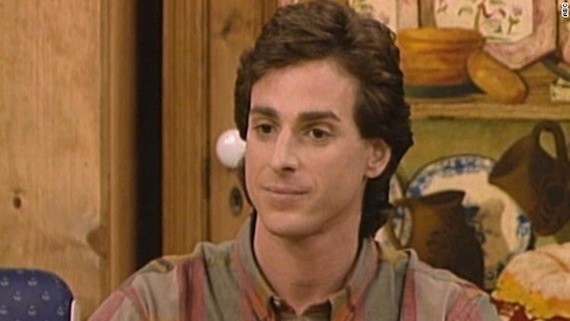 Danny Tanner: The obsessively clean patriarch of the family still lives in the Lower Pac Heights abode, but it's not as full. Danny shares the house with Joey and they're both living the life of mature bachelors. He has his own local talk show on KRON 4, where he talks about local issues and gives helpful household tips, like how to get rid of bed bugs. That's when he gets depressed and self destructive. He can occasionally be seen at the Gold Club at the free lunch buffet or the Garden of Eden in North Beach drowning his sorrows.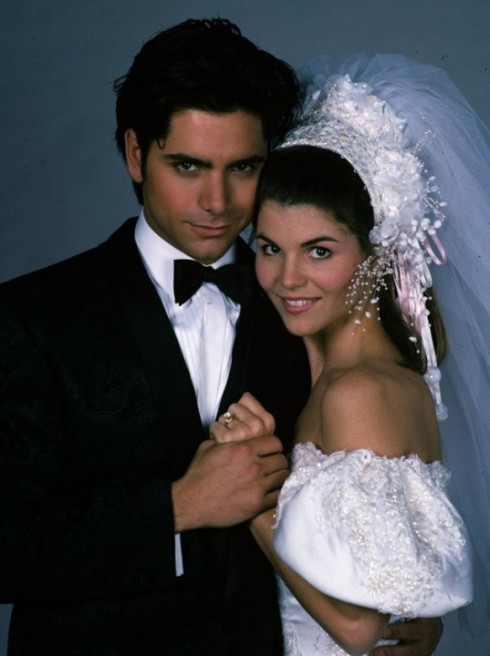 Uncle Jesse and Aunt Becky: With a headful of hair, he is as cool as ever. He's still married to Aunt Becky, who has become a powerful mommy blogger and online personality with her own web talk show, "By the Bay with Becky," which follows "Check Please! Bay Area" on KQED. They moved out of that dingy attic from the old house to one of those swanky condos in Potrero Hill. Their twins, Nicky and Alex, still live with them and have been switching majors at the Academy of Art University for the past five years. They promise they'll move out once their third attempt at a startup takes off. Nonetheless, the ad agency Jesse started with Joey has grown into one of the best online ad agencies in the Bay Area. Most importantly, Jesse and the Rippers still jams at the local clubs (they even had an opening slot during the inaugural Outside Lands), and can be seen on a weekly basis at the Smash Club, of course.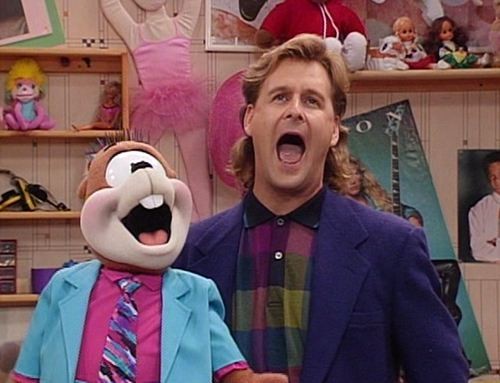 Joey: After his show Ranger Joe got cancelled, he jumped back on the comedy circuit to perfect his stand-up. When he wasn't working at the ad agency, he was often seen at Punchline and Cobb's working on his craft. He has a weekly podcast called "Cut. It. Out." which became one of the top ten podcasts on iTunes and is now being optioned for a show on Comedy Central. He's also a huge pothead with a cannabis card. How else do you think he got so funny?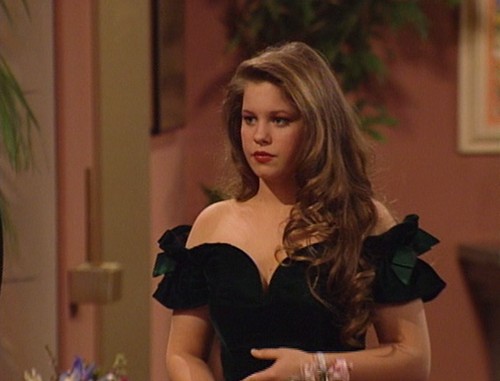 DJ Tanner: The oldest daughter of the Tanner clan has done pretty well for herself. She married her high school sweetheart Steve Hale immediately after she graduated from Berkeley. Steve owns a high-end sporting goods store/juice shop in the Marina. She has her own boutique public relations firm called DJPR, and hosts a lot of fundraisers, galas, and events. She's seen on the society page of every single publication in the city and thinks that brunch is the important meal of the day–Rose's Cafe is hands down her favorite. She also insists on being called Donna. All the time.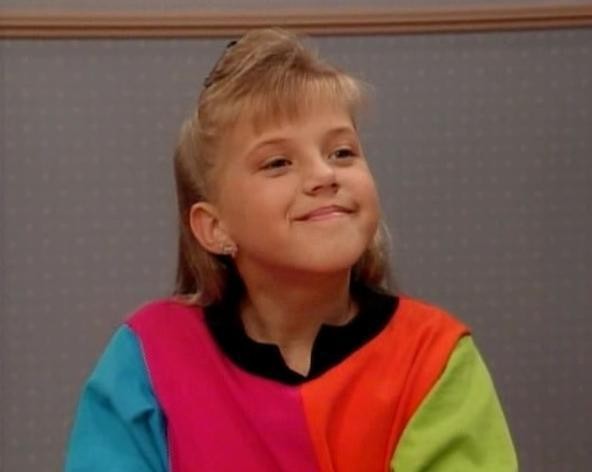 Stephanie Tanner: After a struggle with drugs and methin' it up on the streets of the Tenderloin, Stephanie is now a respected substance abuse counselor. She and her partner Gia are happily married and live in Bernal Heights with their two French bulldogs. Their Ace of Base cover band, Girl Talk, plays on weekends at the Smash Club and she likes to reunite her old dance crew to perform their "Motown Philly" dance at Pride every year. It's a crowd favorite.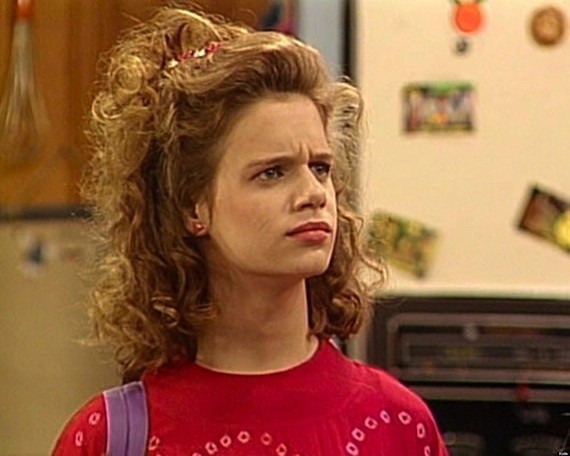 Kimmy Gibler: The wacky next-door neighbor is still friends with DJ–er, I mean Donna–and they get together for margaritas at Latin American Club every first Saturday night of the month. She splits her time working as a yoga instructor, life coach, and freelance haiku poet. She has attended Burning Man for the past ten years and can be seen on a daily basis with her hula hoops at Dolores Park.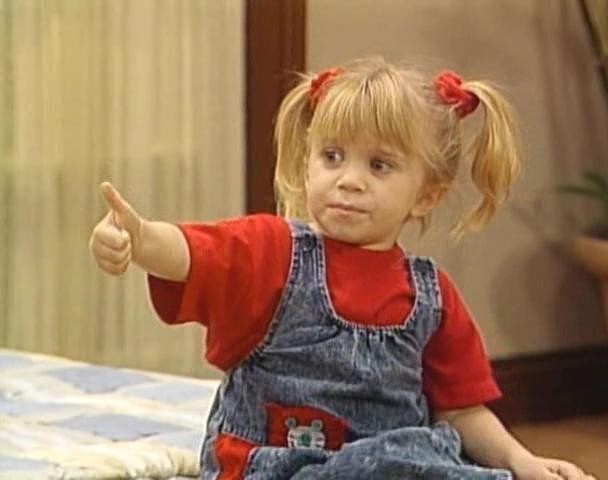 Michelle Tanner: The precocious little girl we grew to love is now all grown up, living in the Mission. She's often seen floating from bar to bar on her fixed gear bike in the Mission wearing a vintage floral print dress, Wayfarers, ratty denim jacket, and bowler hat, with a Rhea's Deli sandwich in one hand and Bud Light Lime in the other. She is the quintessential high-powered hipster urchin, with her own boutique called YGID...which stands for "You Got it Dude," naturally.