We've partnered with Russian Standard Vodka and asked some of the city's top mixological talent to concoct delicious drinks with Russian Standard Vodka as its star ingredient, and base the name of the cocktail and its ingredients on a deeply-held ambition: maybe a frozen drink inspired by climbing the tallest peak, or salted rim to evoke sailing the open sea...
Want to win a $100 bar tab? Try all the cocktails over the next seven weeks and "toast" (i.e. vote for) your favorites by selecting one here.
Meet our second featured bartender, John Ottman from Churchill. He mixed up the Jalapeño Business. Visit John at the bar at Churchill, or try his recipe at home.
Ingredients:
• 1 1/2 oz Russian Standard Vodka
• 3/4 oz fresh lemon juice
• 3/4 oz jalapeno & serrano pepper syrup
• Fresh Cilantro
• 1/2 oz Combier Cassis (to float)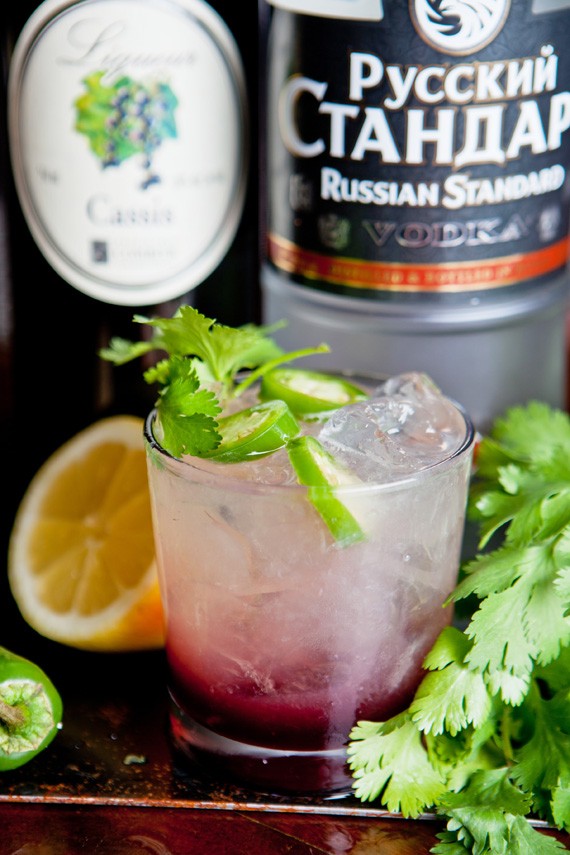 Bartender's notes: This drink is much like a dream of mine: Work for the Russian Intelligence as a spy while living in Mexico, working side by side with their government. I'd use my resources to stage a billion-dollar money exchange, fake my own death, take all the money, and flee to another country. Nothing reminds me of Mexico more than jalapenos and the smell of fresh cilantro. When not drinking tequila, nothing is more refreshing than vodka. I envision myself drinking this cocktail on a hot day in Oaxaca City in an open air cafe, like a scene out of "Desperado."
See all the participating bartenders here and vote for your favorite!
PLEASE DRINK RESPONSIBLY. Russian Standard® Vodka. Product of Russia. 100% Grain. 40% Alc/Vol. ©2012 Imported by Russian Standard Vodka, NY, NY.