Jericho Canyon: A Young Winery That Flies Under The Radar
Jericho Canyon is located at one of the northernmost points of Napa Valley and worth every minute of the extra drive time. Nestled in the volcanic foothills, where the palisades meet Mount St. Helena, this rocky vineyard is one of the most geographically beautiful wineries in California.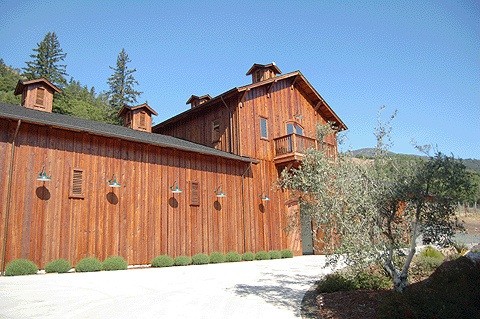 The vineyards sprawl up both sides of a steep valley, each side with strikingly different exposure to the sun, creating a shadowy and picturesque landscape. This contrast also brings significantly different characteristics to the grapes on either side, allowing powerful, balanced, estate wines that carry the volcanic and earthy characteristics of the soil around them.
Hike to a picnic area at the top of the vineyard (pups are allowed) for a spectacular view, taste in the modern but simplistic and warm winery, or bring a group for a candle lit tasting in the caves. Philip Gift, the tasting room manager, will likely host you and has the smile of an inexperienced poker player who knows he has the best hand at the table: "Were a young winery making exceptional wines and flying under the radar while we're doing it".

Wines range from $28-$80, tastings are $25 and mention 7x7 for a 2 for 1 insiders special. http://www.jerichocanyonvineyard.com/