By
Marin has popular hiking trails galore. But sometimes we need a more lightly treaded nature perch to ponder the long days of winter. Steer clear of the Dipsea Trail and head for one of these lesser known spots instead.
Verna Dunshee Trail (.75 mile), Mount Tamalpais
Circling Mt. Tam's East Peak (elevation 2,571') and named for a founding member of the Marin Conservation League, the Verna Dunshee Trail is one of shortest but sweetest paths on the mountain. Sunrise Point is the highlight of this route, with panoramic views of San Francisco, the Marin Headlands, and the Bay. On a clear winter's day, you can see all the way to the snow-crested Sierra. // 7am to sunset daily; a day-use parking fee is charged at the summit parking lot, alltrails.com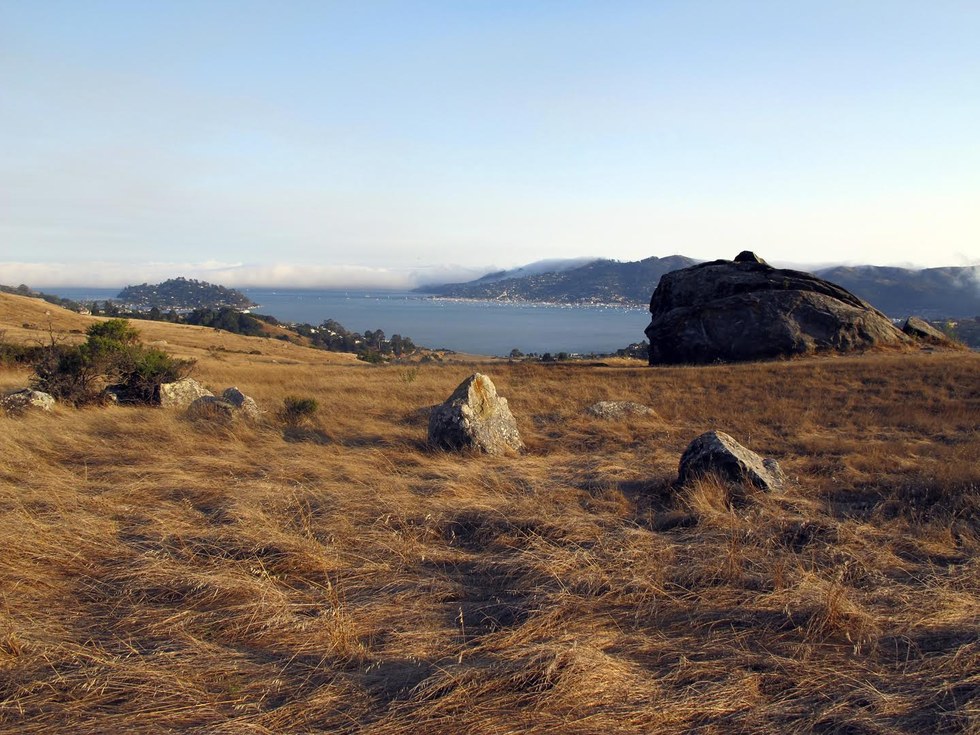 (Ben Davidson)
Ring Mountain, Tiburon
At the base of the Tiburon Peninsula, Ring Mountain Preserve is a winter hiker's paradise with 367 windswept acres offering 360-degree views of the SF and San Pablo Bays, Angel Island, and the Mediterranean-esque hill towns of Mill Valley, Sausalito, Belvedere, and Tiburon. Protected by the Nature Conservancy (largely for its unusual and rare wildflowers, some of which are found only here), Ring Mountain has grassy hills, large granite boulders (one popular with the climbing crowd), sweeping scenery, and a deeply refreshing feel that makes this one of Marin's most beloved spots for year-round escape. // marincountyparks.org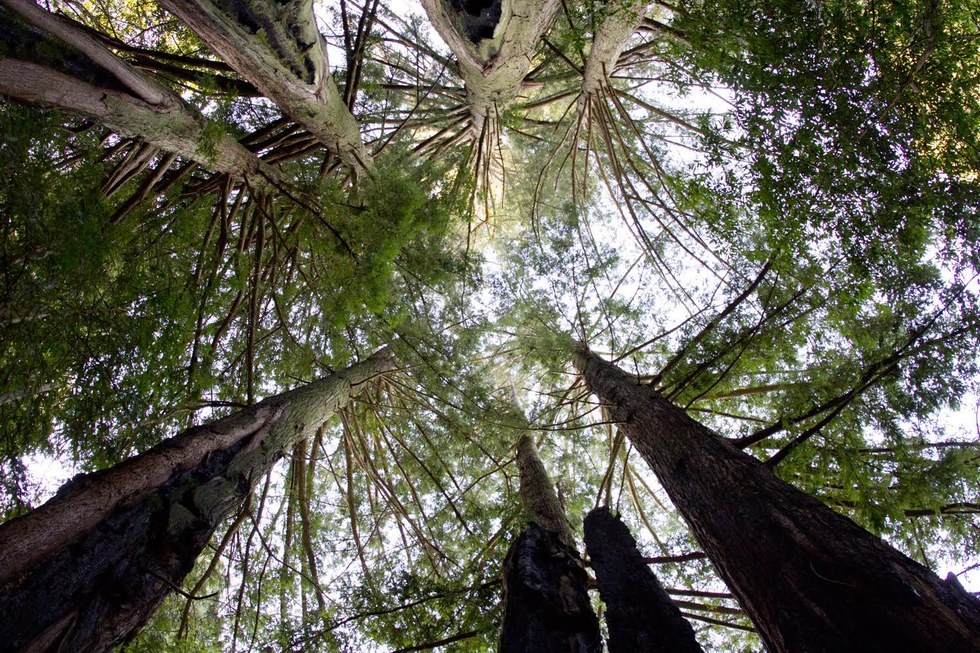 (Ben Davidson)
Roy's Redwoods, San Geronimo Valley
Past the funky town of Fairfax you'll enter the rural pasture lands of San Geronimo Valley; turn right on Nicasio Valley Road, and you'll come to Roy's Redwoods, a little-known 293-acre preserve of giant old trees to rival the better known groves of Muir Woods. Once inside, you can climb the Dickson Ridge Fire Road to catch sweeping views from Mt. Tam in the east to Mt. Wittenberg in the west; or, walk the Roy's Redwoods nature trail, a short loop that meanders along a secluded ridge among fir, madrone, oak, and, of course, big-time redwoods. // marincountyparks.org
Kirby Cove, Marin Headlands

You don't have to go too far up cliff-hugging Conzelman Road in the Marin Headlands before you get to the locked gate at Kirby Cove, a hidden gem just northwest of the Golden Gate Bridge. After finding a parking spot at one of the nearby pullouts (a challenge on weekends) and hiking down the dirt access road for about a mile through coastal scrub to a pine and eucalyptus forest, you'll arrive at Kirby Cove's pristine coarse-sand beach, picnic area, and five-site campground. Look for the tree with an awesome rope swing and some of the finest Northern California scenery. // nps.gov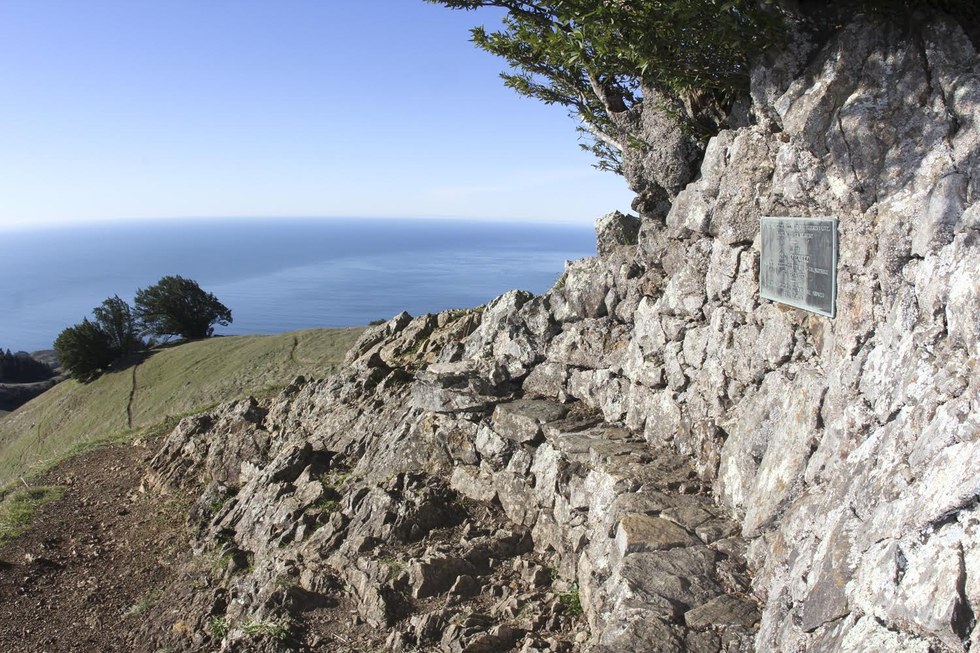 (Ben Davidson)
O'Rourke's Bench, Mt. Tam
One of the most scenic spots on Mt. Tam is a simple stone bench, a few minutes walk from the Rock Spring parking area on the mountain's western slope. Named after Richard Festus "Dad" O'Rourke, a founding member of the Tamalpais Conservation Club, O'Rourke's Bench is a perfect place to picnic on a clear winter day. "Dad" O'Rourke called it "the edge of the world": The awesome panoramic views encompass Tam's oak-studded, grassy hillsides, San Francisco, and the sparkling blue Pacific. // sfbay-insider.com
DON'T MISS A BAY AREA BEAT! SUBSCRIBE TO OUR NEWSLETTER.