By
While it may seem hard to believe, there's more to Las Vegas than the big lights and casino-filled hotels. Downtown Sin City is currently experiencing a cultural revival, and for outdoorsy folks, there's not just dry dessert out there beyond the strip. Here are five hip new spots to put on your to-do list next time you're heading to the Entertainment Capital of the World.
The Las Vegas Neon Museum is a magical place where you can see all the iconic, retired neon lights from the city's seedy past. The museum has collected, carefully resaturated, and polished the old signs to their former glory. What once was commercial advertisement is today art. You can admire the colors, the shapes, and the craftsmanship of these metal relics while learning fun facts about Las Vegas's most glittery days. In addition to guided day tours, the museum also offers illuminated night tours, where all the signs come to life again. Check out the tour times and make sure to book your ticket online, they go fast! // 770 N Las Vegas Blvd, Las Vegas, neonmuseum.org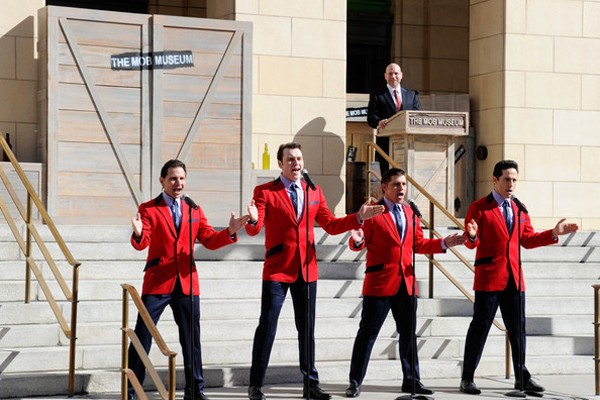 (Photo by Ethan Miller/Getty Images North America via Zimbio.com)
If the Neon Museum sparked your curiosity to dig deeper into Las Vegas' notorious history, we suggest you visit the Mob Museum. Learn how the hotel Flamingo got its name and how the mob impacts American society, past and present, in an interesting and interactive exhibit. Before you leave, make sure to get yourself a mob nickname with the Mob Nickname generator—guaranteed to make the other visitors take you seriously. // 300 Stewart Ave, Las Vegas, themobmuseum.org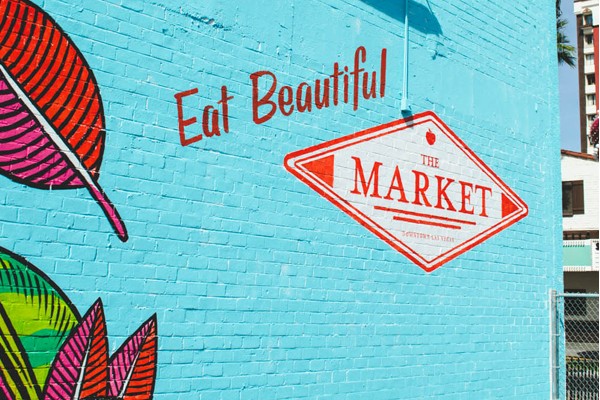 Downtown Las Vegas is getting a major face lift courtesy of Zappo's CEO, Tony Hasieh, whose mission is to make the area surrounding Fremont Street more attractive and hip by funding small, independent shops, restaurants, markets and creating tech hubs for the new wave of start-ups. The center of the Downtown Project is the Container Park, which hosts numerous bars and restaurants, with regular music events, and seasonal farmers markets. We highly recommend investing at least an afternoon to experience this new up-and-coming neighborhood. // Learn more at downtownproject.com/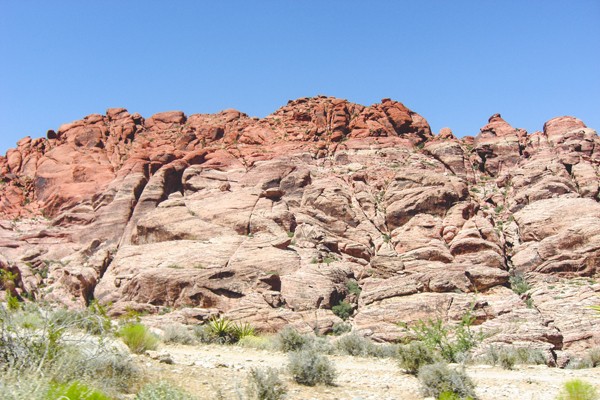 Red and gold shimmering rock formations are awaiting you at the Red Rock Canyon only twenty-two minutes outside of Las Vegas. Put your sneakers on, slather your face and body with sunscreen, fill your backpack with water bottles, and conquer the desert. The peaceful monuments are a welcome change to the bustle of the big city. For Instagram fans, Red Rock Canyon is filled with #nofilter photo opportunities around every corner. There's also a 13 mile-drive, which wiggles its way through the park, for those who don't want to try one of the many hiking trails. For opening hours and more information, check out the park's website. // Red Rock Canyon, blm.gov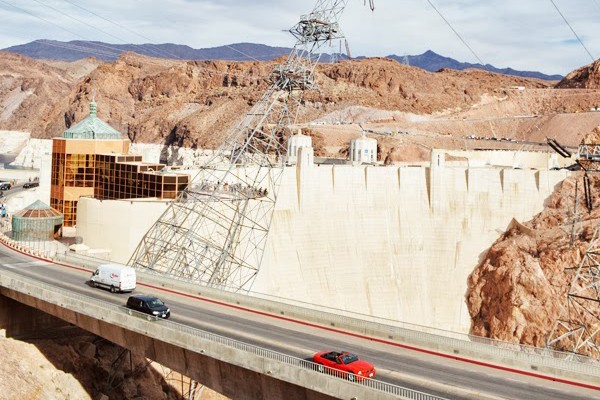 Hot, hotter, Hoover Dam. Seeing this man-made wonder is worth leaving your air conditioned hotel room and exposing yourself to temperatures you didn't even know were possible. Just a 45-minutes trip southeast of Las Vegas, Hoover Dam is one of the most impressive structures ever built by man. And if you need a cooling, consider going for a dip in Lake Mead. It's not a tropical beach, but you can swim, kayak, and go on a boat cruise. // Hoover Dam, usbr.com

DON'T MISS A BAY AREA BEAT! SUBSCRIBE TO OUR NEWSLETTER.