Between Halloween candy, towering pumpkin spice lattes, Thanksgiving and Christmas dinners, we've got a lot of overeating ahead of us. To ease our stomachs into the holiday season, Liquor.com has some tips on how to drink like a European by sipping on herbal digestives.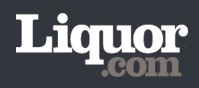 In Italy, a bitter digestif known as amaro can be found in the most glasses. Try the Sicilian Averna, which is syrupy-sweet with a medicinal backbone, while the bitterness is more forward in amari like the bartender favorite Fernet-Branca.
French Carthusian monks produce the slightly sweet and earthy Green Chartreuse, whose recipe calls for a staggering 130 different plants. They also make its milder and more honeyed sister Yellow Chartreuse.
Both the Czech Republic and Hungary have full-bodied herbaceous liqueurs of their own: Becherovka and Zwack, respectively. The Dutch Nolet family, which has been distilling since 1691, now makes the smooth herb-and-spice spirit Harlem in addition to its better-known Ketel One Vodka. Even frat-boy staple Jägermeister was created as a digestif—sip it at room temperature and you'll taste why.