If there's someone extra, extra special on your gift-giving list this year, our friends at Liquor.com have just the thing: rare, mega-expensive and delectable spirits. Whoever's the lucky soul on the receiving end of these presents will thank you in a big, big way.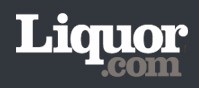 Black Tot Rum ($1,000):
Not often do you get to drink history. Black Tot is the last of the British Navy's rum supply, which it served daily to sailors until 1970. The spirit was made in stills across the West Indies and has a rich, earthy flavor. The best part: no sea legs required.
Don Julio Real Tequila ($375):
Few tequilas are aged as long as Don Julio Real, which patiently matures in American white oak casks for up to five years before it is bottled. As a result, the 100 percent blue agave, extra añejo spirit has hints of dried fruit and even chocolate with a very long finish.
The Glenrothes John Ramsay Single Malt Whisky ($1,000):
The Glenrothes is famous for its limited-edition single malts. The latest is a complex whisky named for former malt master John Ramsay. Creating it was his last project before retiring in 2009, and there are just 200 bottles available in the US. 
L'Essence de Courvoisier Cognac ($3,000):
The elegant teardrop-shaped Baccarat decanter (pictured above) should tip you off that L'Essence de Courvoisier is something very special. The recently released cognac is a blend of more than 100 different eaux-de-vie, some of which date back to the beginning of the 20th century. It has graceful sandalwood and tobacco aromas, and tastes of stone fruits.
Perrier-Jouët 2002 Fleur de Champagne Rosé ($300):
It wouldn't be a celebration without bubbly, and the refined Perrier-Jouët 2002 Fleur de Champagne Rosé is a much-welcomed gift. The tasty vintage Champagne is made from both pinot noir and chardonnay grapes, and has fruity and floral notes.