Move over Mad Men -- this year, set the clock back a few extra decades and look to the ladies of Boardwalk Empire for some big Halloween inspiration.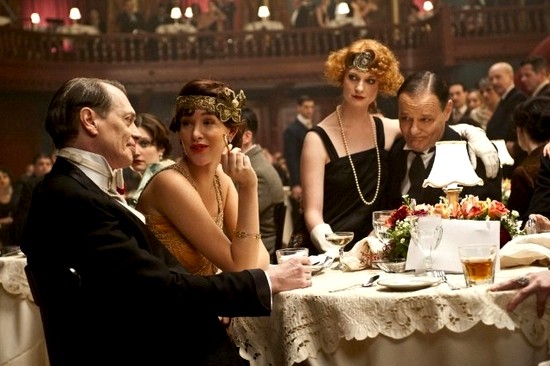 Think 1920s art deco. Think prohibition-rich and scandalous-chic. We found a wealth of ornately beaded options at UniqueVintage.com. Choose your drop-waist dress wisely, then complete the look with a flapper-esque headband, vintage heels and a lengthy necklace.  
1. Unique Vintage Beaded Fringe Reproduction Flapper Dress, $198
2. ModCloth We're Golden Necklace, $17.99
3. Unique Faux Fur Trim Evening Coat, $440
4. Topshop Garland Pointed Court Heels, $130
5. Forever 21 Beaded Leaf Headwrap, $3.80 
Lily Ko (lily.7x7 @ gmail.com) studied fashion design and merchandising at Central Saint Martins and the Academy of Art University. In addition to writing for 7x7, Lily is an editor at SF Station, works as a freelance stylist and covers food, fashion and fun on her blog, Curated SF.