It was during his whirlwind stint with Vince Vaughn's Wild West Comedy Show – a tumultuous 30-city tour unfolding over 30 days and nights, captured for posterity in Ari Sandel's 2006 documentary – that Egyptian-born comedian Ahmed Ahmed first dreamed up Just Like Us, his chronicle of Western comics (including In Living Color's Tommy Davidson and Chelsea Lately regular Whitney Cummings) performing to crowds in Dubai, Lebanon, Egypt and the Kingdom of Saudi Arabia.

His goal? To prove that Arabs, wrongly perceived by many Americans as humorless or worse, are just as eager to laugh as the crowds who fill West Hollywood's legendary Comedy Store seven nights a week. If that sounds trite – the suggestion that laughter is a language common enough to transcend cultural boundaries – the documentary, which Ahmed directed, produced and stars in, is a funny, insightful affirmation of his working thesis.

Perhaps the greatest difficulty Ahmed faced, besides circumventing Saudi Arabia's strict codes of conduct – in Riyadh, where no public entertainment is allowed, he and his fellow stand-ups put on an underground show, entering the country not as performers but as "consultants" – was convincing peers to join his jaunt to the Middle East.

For some, the primary hang-up was based on popular misconceptions about the region, largely perpetuated, Ahmed says, by the Western media. For others, it boiled down to fear that their brand of comedy would never translate to predominantly Muslim audiences. Ahmed understands those concerns, but believes his directorial debut renders them moot; when Arabs and Muslims laugh, he argues, they're just like everyone else.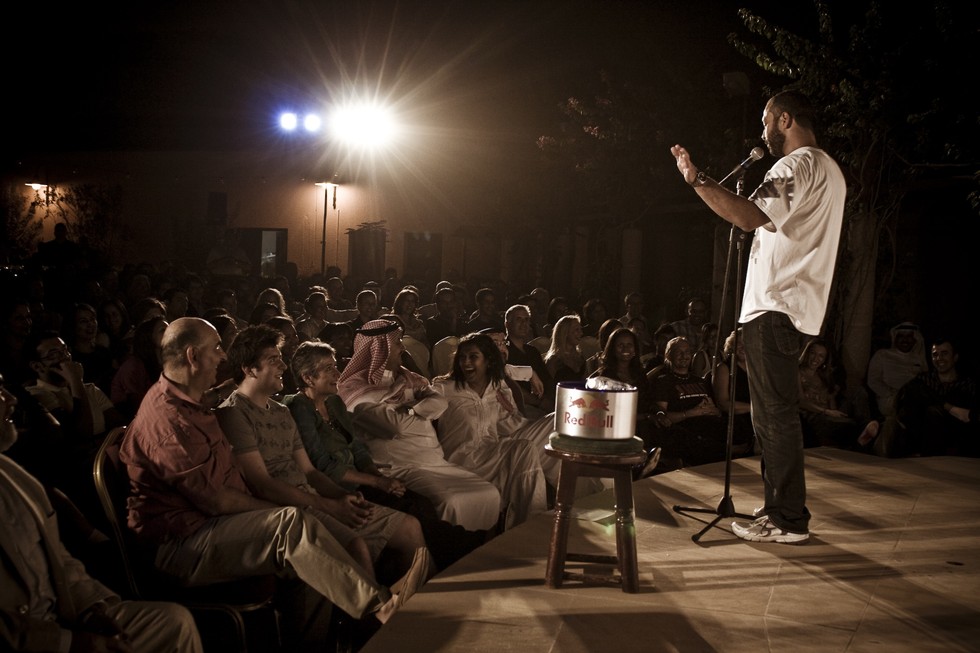 On showcasing his partners in comedy, including Davidson, Cummings, The Infidel's Omid Dajalili and Wild West co-star Sebastian Maniscalco:
"This isn't The Original Kings of Comedy, but absolutely I wanted to promote my friends and other comics for a couple reasons. When you watch the movie, you get a great inside peek into what it's like being an American stand-up in the Middle East, and that was intentional. We wanted to put across that cross-cultural message – we could have put out a standard concert film, but my business partner was adamant about keeping in the message.



"The Middle East is so misrepresented when you watch the news, and we wanted to flip everything on its head and give the audiences a chance to see that part of the world in a different light. If you want to say we had an agenda, that was it."

On recruiting comics to tag along on his journey:
"I had to convince a lot of comedians to come there, and I told them, 'You'll do great.' And they'd say, 'Oh, I don't know, it's not going to work, what if they boo me? What if I get death threats?' It was a constant struggle.

"When I brought Whitney over there, I was really pushing the promoters to hire her, and they wouldn't at first. They went online – that's how promoters in the Middle East gauge comedians, by going on YouTube and watching clips – and I think at the time she had a bunch of clips that were outlandish and kind of crude. They didn't think they could use her because she was dirty, crass and too inappropriate for their audiences. I insisted that you had to see her to understand, but they wouldn't listen.

"Luckily, she happened to be going to Dubai for a separate gig, and I called the promoters and told them to sit down and watch her at this uncouth private show at some hotel. They started text messaging me while she was on stage – they loved her and they wanted to know her fee.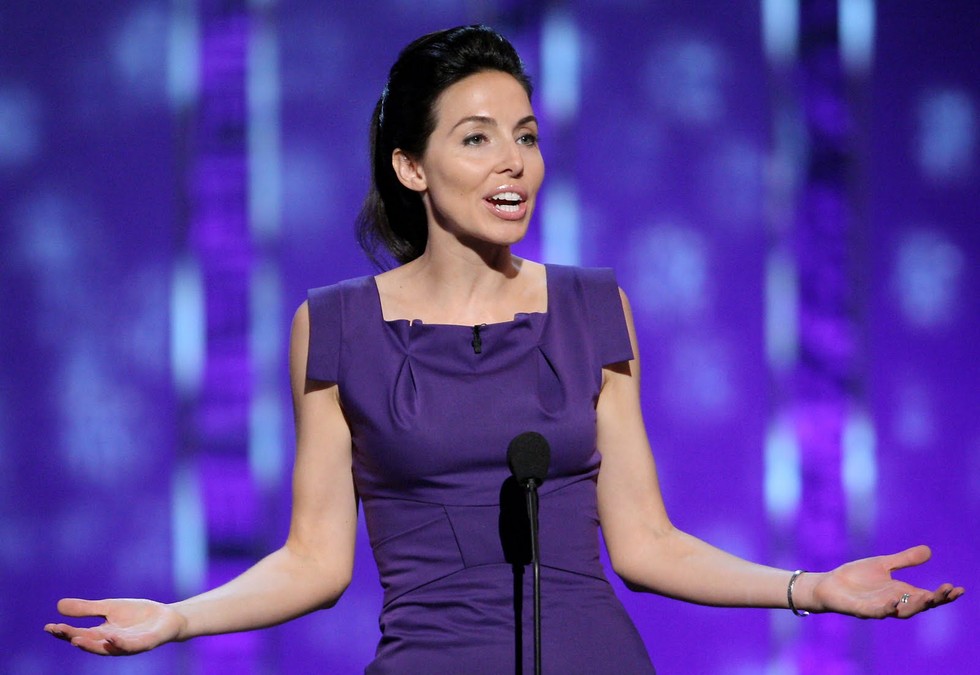 "Comedy is all about timing and delivery. Whitney is great at both. She can come across as crude, but people are drawn to her. She's a tall, white, American comedian, she's good looking – how can you go wrong with that?

"Most comics are equipped to work either clean or dirty. Guys like Bill Cosby and Jerry Seinfeld are the kings of clean comedy, whereas Eddie Murphy, Richard Pryor and Sam Kinison are the opposite. To each his own, and comedy's very subjective, but I think clean jokes translate better than the dirty ones. Whitney can work both styles."



On the people who inspired him to become a stand-up:
"This is going to sound really corny, but Muhammad Ali inspired me, and so did my dad. Anyone who talks a lot of shit inspires me. My dad talks shit in this old-school Egyptian father kind of way – he's a stubborn guy who says whatever's on his mind. And Ali had these great, stylized diatribes that he unleashed in interviews. Both of them had humor as part of their message when they communicated.



"Muhammad Ali was known to change the course of how entertainment and sports was looked at. Another inspiration was Mitzi Shore, the owner of The Comedy Store. There have been a lot of bookers who refused to put me on stage – they said I'm from Middle East, the timing wasn't right, it was inappropriate – I've been told no many, many times. But Mitzi said yes, and she embraced me.

"She was always very inclusive, and that was a big influence on the movie. She viewed comedy as a means to promote a cross-cultural dialogue, and that's what Just Like Us is all about. So whenever I'm in Los Angeles, I head over to The Comedy Store. It's the ground zero of stand-up – everybody wants to succeed there and, at one time or another, everybody fails there. It's like a boxing gym."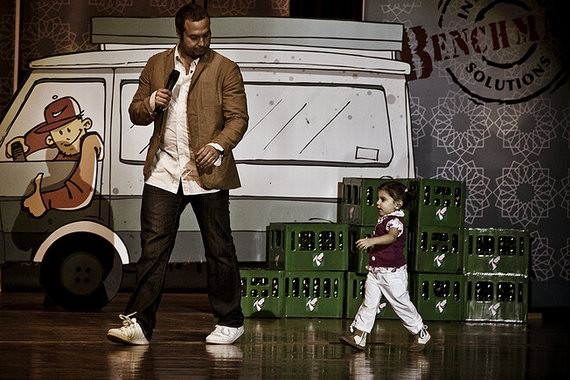 On what he hoped to achieve with Just Like Us:
"I wanted to show that, despite cultural and religious differences, Arabs and Muslims on that side of the world laugh just like we do on this side of the world. Comedy is no different from food and music in that sense. Humor can bridge gaps and heal, and that was Mitzi's message when she first hired me 10 or 12 years ago – pre-9/11, mind you.

"She believed comedy would break down barriers and stereotypes, and that people could understand each other better when they related with humor. There's so much misunderstanding and intolerance in the world, but here's a way to overcome those things that everyone can appreciate."


On a proposed sequel, Just Like Us Too:
"We're ready to do it. We're so knee-deep in trying to sell the first film that it's been overwhelming, and I haven't had a chance to look at the footage. The reason we shot the sequel is that some of the countries we went to, the people there said, 'What about us, Ahmed? We laugh just like them too.' So we shot in Jordan, Syria, Oman, Palestine and Qatar.

"With Just Like Us, we filmed over 200 hours of footage, and we cut out a lot of the funny – we kept some of it in, but there's so much we didn't show that we're going to release it in the form of a bonus DVD called Smile on Arabia: A Comedy Revolution. And we're going to follow that up with the sequel and see what happens."

Just Like Us is now playing at the Lumiere Theatre. For tickets and showtimes, click here.