Instead of squirting maple syrup on your pancakes and waffles, try putting a little in the next cocktail you shake up. Our friends at Liquor.com are taking a nod at barkeep extraordinaire Thad Vogler of Bar Agricole, who adds the rich and nutritious sugar to his creations.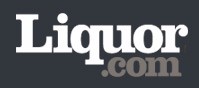 RATTLESNAKE
Contributed by Thad Vogler

INGREDIENTS:
.    2 oz Wild Turkey Rye Whiskey
.    1 oz Lemon juice
.    .5 oz Grade-B maple syrup
.    .5 oz Egg white
.    2 dashes Peychaud's Bitters
.    Garnish: Lemon twist

.    Glass: Coupe

PREPARATION:
Add all the ingredients to a shaker and fill with ice. Shake and double strain into a chilled coupe glass. Garnish with a lemon twist.

LIBERATION LIBATION
Contributed by Vermont Gold Vodka

INGREDIENTS:
.    Cinnamon
.    Sugar
.    2 oz Vermont Gold Vodka
.    .5 oz Maple syrup
.    1.5 oz Sparkling apple cider (non-alcoholic)
.    Glass: Cocktail

PREPARATION:
Combine equal parts cinnamon and sugar on a shallow plate and use to coat the rim of a cocktail glass. Add the vodka and maple syrup to a mixing glass and fill with ice. Stir, and strain into the prepared glass. Top with the cider.