Berries are back in a big way. To celebrate these tart/sweet seasonal favorites CUESA has a whole month of berry-related events planned. We'll kick off the series with our annual Berry Festival on Saturday, June 18, featuring a tasting booth for tayberries, strawberries, raspberries and blueberries. We'll also have information about growing your own berry crop and berry-centric chef demos from Trace Leighton and Daniel Clayton of the soon-to-open Origen: A Farm to Fork Restaurant.

As it turns out, berries aren't bad for cocktail making either. After the Berry Festival wraps up on the June 18th,  the CUESA kitchen will be transformed into a cocktail lab for our next D.I.Y. Cocktail Class.  Scott Beattie, bar manager of Healdsburg's Spoonbar and author of Artisanal Cocktails, will be joined by Marko Karakasevic, owner of Charbay Spirits, in leading the class through mixing unique cocktails featuring berries and early season stone fruit. Marko will be bringing along whiskey, rum, pastis, tequila and a black walnut liqueur to taste and experiment with. Class size is limited and tickets are available now but will go quickly.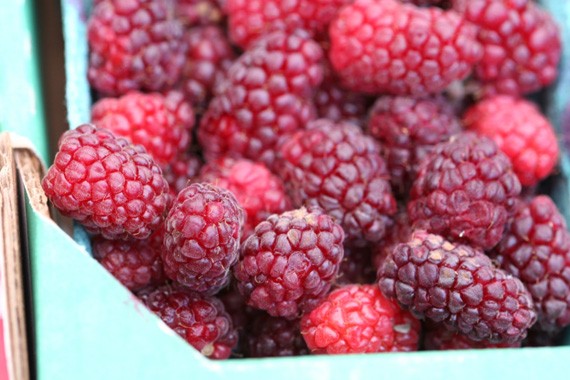 We'll also expand on an old technique for using berries on Thursday, June 23rd, as CUESA partners with Urban Kitchen San Francisco for a class on berry shrubs. Shrubs—concentrated syrup made from fruit, vinegar, and sugar—are currently making quite a comeback in the San Francisco cocktail scene. In addition to cocktails they can be added to sodas and tonics for a tart and refreshing non-alcoholic treat. Jennifer Colliau of Small Hand Foods and Aaron Gregory of 15 Romolo will team up to teach the class about making  vinegar-based shrubs, share recipes, and give a little background on the history of these refreshing and unusual summer drinks.