After eight years at Boulevard Restaurant working with Nancy Oakes and Pam Mazzola, chef Ravi Kapur opened Prospect last summer to almost instant fanfare. In the seven months since Prospect opened its doors the restaurant has seen its share of seasonal menu changes. It has effortlessly transitioned from summer to fall and now is in the midst of highlighting the best of winter produce.

Though Prospect's major menu changes come with the seasons, Ravi also makes adjustments from week to week to include some of his market finds. He says that when he comes across something that he wants to incorporate he is careful to take his time and experiment with how best to use the flavors and textures of his finds before introducing them on the menu. Ravi shops both the Tuesday and Saturday markets regularly, picking up orders from some of his favorite suppliers and chatting with the farmers. Chef Kapur's current market must-haves include avocados from Brokaw Nursery, pea shoots from Brooks and Daughters, citrus from Hamada Farms and potatoes from both Zuckerman Farms and Little Organic Farm.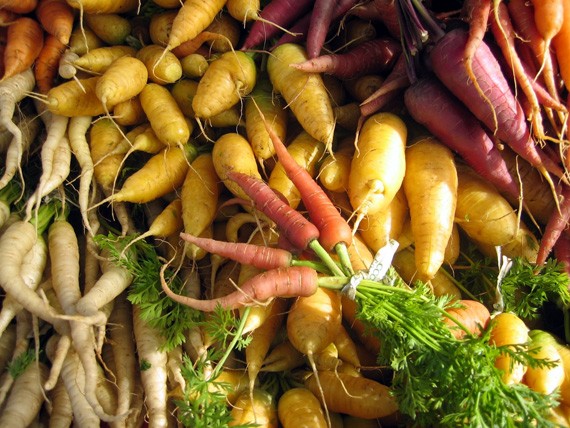 Ravi also makes it a habit to stop at some of the farm stands he hasn't pre-ordered from. One of his favorites being Heirloom Organics, who always seem to have something unique and tempting on display. Right now he is crazy about Heirloom's carrots for both their variety of color and sweetness. The one season Prospect hasn't yet covered is spring and Ravi is eagerly anticipating the greens, berries, fresh peas and asparagus that will start appearing at the market in the next few weeks.