Forecast: June at the Ferry Plaza Farmers Market is predicted to be delicious. Blueberries, my favorite seasonal treat, have made their return. Pastured eggs, bright bunches of dahlias, sweet snap peas and ripe strawberries are already in abundance. On Thursdays, the first summer squash, peppers and early field grown tomatoes will be joining us before the month's end from the folks at Lucero Organics, Everything Under the Sun and Catalan Farms. Stone fruit, delayed by erratic spring weather, should return by mid month from Tory Farms.

Our Thursday lunch vendors are also gearing up for the summer. Tacolicious' popular Guest Chef series kicked off last week with Persian-inspired tacos from Hoss Zare of Zare at Fly Trap. This Thursday things will be heating up with spicy Balchoa prawn tacos and South Indian curried goat tacos from Anjan Mitra of Dosa. Other chefs, including Thomas McNaughton of Flour + Water, Nick Balla of Bar Tartine, and Brandon Jew of Bar Agricole, will be in the booth later this summer. Proceeds from the sale of all the guest chefs' tacos will be donated to CUESA's educational programs.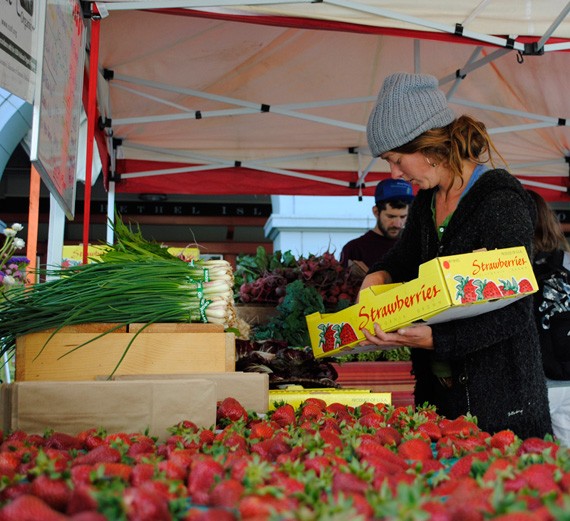 Takoyanen SF will also be joining us this month with their takoyaki—pan fried octopus dumplings—a Tokyo street food staple. Takoyanen SF will be at the Thursday market every week through the end of August and will donate 10% of their proceeds to the Japanese earthquake and tsunami relief efforts.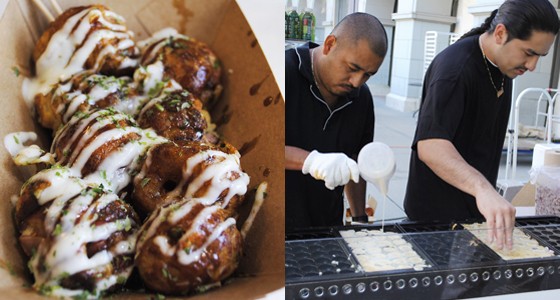 If, after munching on takoyaki, you find yourself a bit parched, you may want to quench your thirst with a hand-crafted draft soda from Soda Craft SF. Beer and Nosh blogger Jesse Friedman started his new venture, Soda Craft SF, with the goal to make seasonal sodas such as orange fennel and smoked strawberry vanilla using ingredients straight from the farmers market. He'll be pouring his seasonal sodas and his signature ginger ale every week starting June 9.

You can't possibly try all these things in one trip, so this summer, why not make the Thursday market a tasty part of your weekly routine.