Interior designers have wonderful estate sales. Not only do they have the goods from their households, they likely have more squirreled away in storage—pieces they created, items that didn't work for a client and furniture they were planning to restore. When the organizers of this massive Oakland warehouse estate sale (seven estates under one roof) told me it included fine goods from a long-time San Francisco interior designer, I took notice.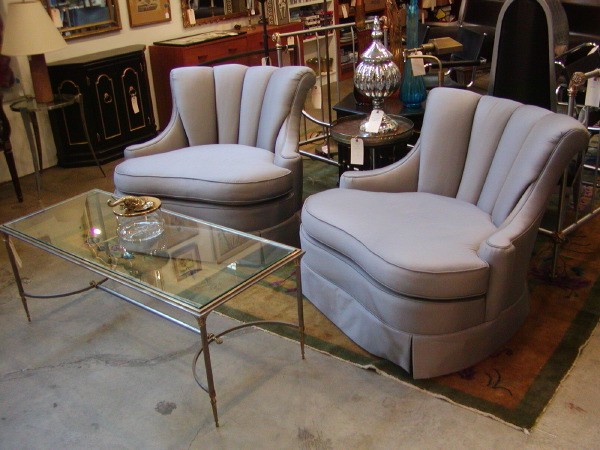 Rick Hudson, of Hudson's Estate Liquidation, couldn't tell me who the designer is; but he did let me know this: The man worked in the San Francisco market for many years, he maintained an exquisite home above the Castro and he had eclectic tastes. "He had homes here and in Miami," Hudson says. "He decided to sell his place here, and we have the furnishings for sale this weekend. They are in pristine condition." (For example, see the chairs with gray-silk upholstery and the Parisian table from Maison Jansen above.)
Also from the designer's household: A white Brown Jordan patio set with a bamboo motif (left); a hand-painted, chinoiserie chest signed by Katherine Henick (right) and a bench with leather upholstery, brass buttons and ornate legs (center).