Max Winkler, Son of Henry, Channels His Impetuous Inner Child for 'Ceremony'
Inspired by his father Henry, who turned to directing and producing after his run as Fonzie ended in 1984, Max Winkler spent his childhood with a camera in hand, constantly filming home movies and, in the process, honing the directorial skills he puts to appreciable use in his feature debut, Ceremony, opening Friday at the Lumiere.
 
Did Winkler, 27, hope to follow in the Fonz's footsteps? Not exactly. As a preteen, he entertained thoughts of acting, even making a brief appearance in Henry's 1993 family comedy Cop and a Half. Yet Max soon discovered his comfort zone behind the camera, where, as he puts it, he felt more focused, more in control.
 
With Ceremony, which Winkler wrote and debuted last September at the Toronto Film Festival, the young director tells a reverse coming-of-age story, in which his precocious protagonist, played by The Forbidden Kingdom's Michael Angarano, comes to realize that for all his laughably transparent affectations, he is still, at the end of the day, a child.
 
"There are so many stories about children who, through their experiences, come to gain some sort of adult perspective," says Winkler, rolling down Highway 101 en route to San Jose. "For Michael's character, this is a journey to self-awareness, to reconciling himself with the fact that he's a kid."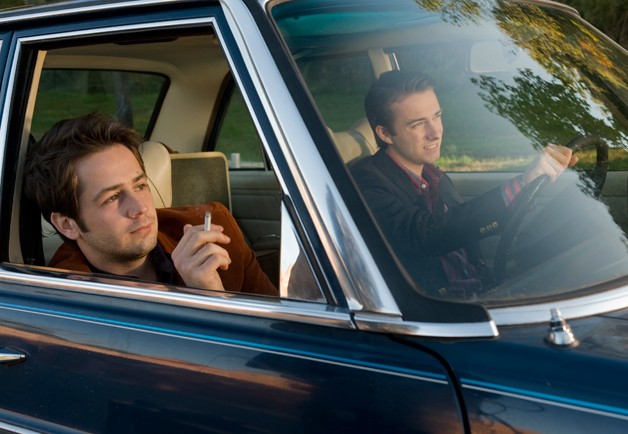 Sam, the character in question, is easy to dislike. He is brash, condescending and dishonest, perpetually laboring under the delusion that he's the smartest guy in the room. Even so, Winkler sees tiny pieces of himself in the boy brazen enough to believe he is a man.
 
"Certainly I can identify with his reckless love, and his willingness to manipulate situations in any way he can to get what he wants," he says. "I think everybody goes through that kind of time in their lives, that they can look back on and cringe at how they dressed, how they treated other people, how they wore their hair – in Sam's case, with that stupid mustache.
 
"It's easy to be hard on Sam, and as a filmmaker, you have to be, but you also have to put his behavior into perspective, to remember where he's at in his life. For all his faults, I relate to him in a lot of ways, and it was those autobiographical elements that made the story easier to write."
 
Despite his desire to direct personal stories, Winkler admits he hates the writing process, and was relieved that Sam's journey to self-discovery unfolded so naturally that he was able to produce a first draft in just two weeks.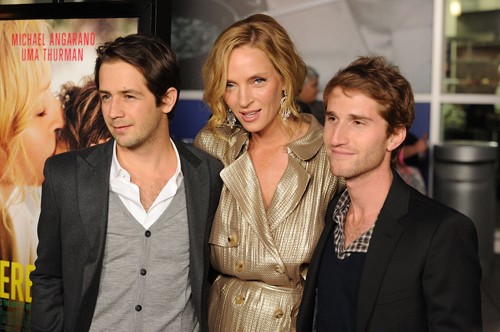 His most trusted source of inspiration was an iTunes playlist he shared with everyone involved prior to shooting. "I'm so influenced by music that I had songs for scenes I hadn't even written yet, but I knew I'd find a way to work them in somehow. I put together a CD that laid out the tone of the movie and gave it to the actors, the crew and the financiers, just so we all knew we were on the same page."
 
Asked to name the song from the  soundtrack that best speaks to the film's emotional thrust, Winkler doesn't hesitate. "It's 'Papa Hobo,' by Paul Simon," he says. "It captures that sweet spot, where something can seem playful and sad at the same time, a perfect combination of comedy and tragedy.
 
"In that sense, the song tells a story very much like those told by Mike Nichols, Woody Allen, even Truffaut. Those are my favorite stories, the ones that strike that perfect balance. You see it in movies like Rushmore, The Graduate and Harold and Maude. And you hear it in the music of Paul Simon, which gave me such an easy way to access the emotions I was trying to convey. You can find those feelings in a two-hour movie, but if you can find them in a two-and-a-half minute song, that's a handy tool to have on-set."