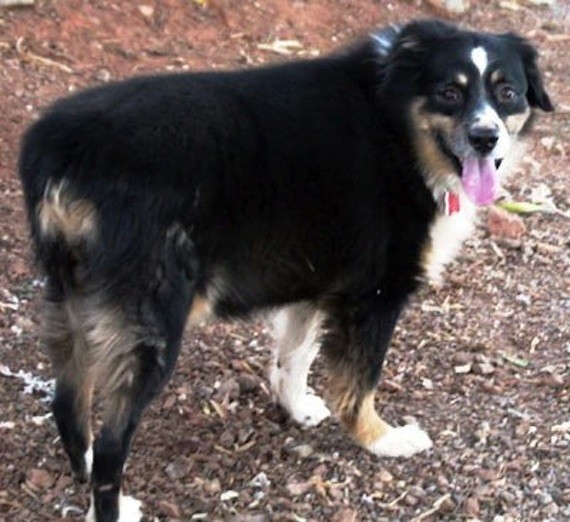 Anyone who reads 7x7.com on the regular knows how much we love animals. Welcome to our new series "Meet Your New Best Friend," with the support of the animal lovers at K9 Scrub Club. It's a weekly chance for you to find your star-crossed furry friend and learn about different animal rescue agencies while you're at it.
This week, we return to the awesome Muttville Senior Dog Rescue. They specialize in finding loving homes or hospice care for adorable senior dogs. Meet Lucia (top) and Freckles (bottom). Read their backstories below and get in touch with Muttville (via email at adoptions@muttville.org or by phone at 415-272-4172) ASAP to adopt one or both of these delightful pups!
Lucia
Sadly, her family decided they didn't want her anymore and took her to the local shelter. Muttville Senior Dog Rescue saved her and we're helping Lucia find her forever home. She's a really cute 9 or 10-year-old Bichon Frise. Her foster mom says she is really sweet and a super easy pup! Lucia just wants to know that her family is close by. She's happy to lay in bed and just hang out. She is house-trained, likes exploring the yard and loves a good car-ride. Lucia also enjoys walking with the other dogs in her current foster family. She'd be happiest in an adult-only house with optional older pets. Do you have room in your heart for Lucia?

Sweet Freckles….
EVERYBODY loves him!! This gorgeous tri-colored 10-years-young Aussie Shepard has got it all: looks, brains and a big heart! Freckles is a pure Mini Aussie who came from a breeder. But nonetheless, Freckles is here at Muttville now, and we absolutely adore him! Freckles still has plenty of get-up-and-go and would love to go for walks with his human or make visits to the local dog park. He's wonderful with other dogs and co-exists peacefully with cats too! He's a sweet soul who wants to share his love and affection with everyone he meets. Now he needs to find a forever home where his human companion or family will show him that same love and affection in return. Meet this beautiful, sweet boy today!!
This post is sponsored by K9 Scrub Club, located in Noe Valley.  A premium dog wash & specialty store like no other!