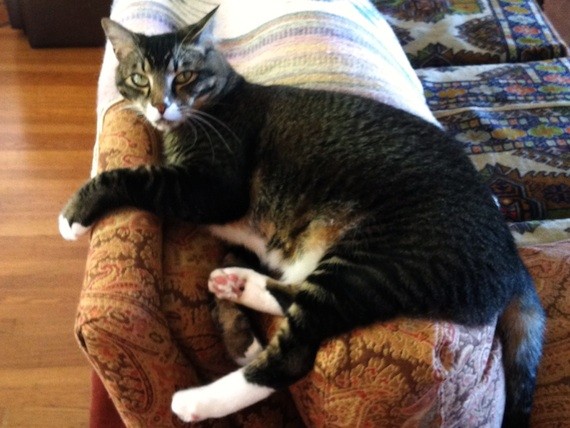 Anyone who reads 7x7.com on the regular knows how much we love animals. Welcome to our new series "Meet Your New Best Friend," with the support of the animal lovers at K9 Scrub Club. It's a weekly chance for you to find your star-crossed furry friend and learn about different animal rescue agencies while you're at it.
We're back to working with Saving Grace Rescue. This one-woman operation is dedicated to the rescue of felines under 8 weeks old and cats with special needs. This week, meet little Phoebe (top) and Mookie (bottom). Read their backstories below and get in touch with Saving Grace Rescue by emailing Amber Holly at totemra@gmail.com ASAP to adopt one or both of these delightful kitties!
Phoebe is an eight-week-old calico kitten that was abandoned by her mother.  Phoebe and her sister Chloe, an orange and white tabby, are playful and affectionate.  All they need is the perfect forever home!

Mookie is a three-year-old tabby and white male. He is a big boy with lots of love and play in him. Mookie arrived as a kitten after being hit by a car. After healing, he was adopted but his owner can no longer care for him.  Mookie is good with other cats and loves a warm lap!
And finally,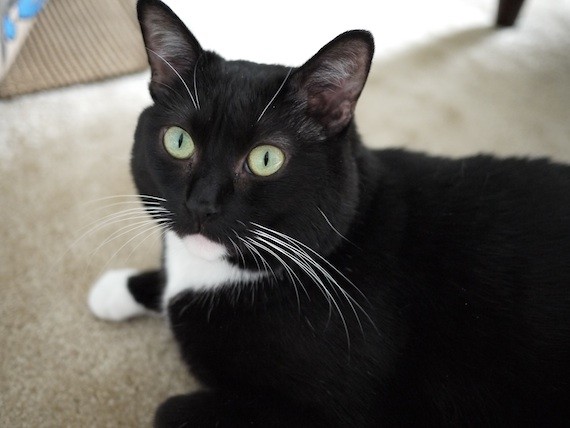 Zoe, now named Momo, was adopted after her ad ran in 7x7. A black and white beauty, she is looking gorgeous and content in her new home!
This post is sponsored by K9 Scrub Club, located in Noe Valley.  A premium dog wash & specialty store like no other!